Description
You can scour all the management books you can get your hands on, but none of them can answer these questions about your AV company:
Are we efficient?

Are we making enough money?

Could we make more?

What are we worth?

Who would buy us anyway?

Where can I find good employees?

How do I keep them?

Should I buy more equipment?

Does budgeting need to be so hard?

Are these 'growing pains' or are we just a mess?

How do other companies do this?

Should I copy them?
Do you have questions about the business of your business? Tom Stimson has the answers and brings over thirty years of AV management experience to the stage. He practically wrote the book on Business Best Practices for AV companies.
Here are a few of the subjects he will cover in this workshop:
Org charts, job descriptions, career paths, and compensation

Job costing for Live Events

Pre-job costing for proposals and quotes

Management roles and responsibilities

Leadership lessons from the field

Growth Strategies

Business Progress Milestones
There will be panel discussions with your peers, guest speakers, lots of freeform Q&A, and networking time with owners, executives, and up-and-coming managers from all over the AV Industry.
---
"Tom is the business whisperer. There is truly not a problem he hasn't heard about and can't solve." – Danielle Austin, AVTS
---
What Is It?
Jumpstart Management is a two-day workshop presented by Tom Stimson MBA CTS, President of Stimson Group LLC. Tom is the foremost authority on the business of AV. This workshop is one of the four Jumpstart business workshops offered in 2018 along with Strategy, Operations, and Management. You can learn about other events here.


Elite Sponsor

Association Partner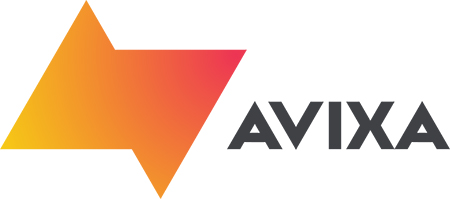 Production Sponsor





Interested in Sponsoring? Learn more here.


Who Should Attend?
This workshop is designed as a Team learning experience for Owners and Partners, the Finance Team, Senior Management, Human Resources, and the next generation of leaders in the Live Events space. We will work on the complete business: Sales, Operations, and Finance.
Tom Stimson has spent his career refining business best practices and has helped over three hundred businesses improve growth and profitability. There will be sections on KPIs, org charts, career paths, and more. At all times we will focus on Growth and Profit!
Who will be helping you get to the next level? That's who needs to attend!
Bonus
Sign-up four attendees and add one more for FREE. What a great way to show an up and coming leader that you are investing in their career. See details below.
---


"It was good to see that other organizations are struggling with the same issues that we are. And the discussions at breakfast, lunch, and dinner with other AV company representatives have been awesome." – Lester Remhof, AVT
---
What Will It Cost?
Wrong question. What is it worth?
One of the topics we will spend time on is pre-job costing for Live Events. I use a simple tool called the JCA (Job Cost Analysis) which is a fast, accurate method for assessing the economic value of any given opportunity.
We applied JCA at a client that was struggling with growth. They had hit their plateau and were stuck. At the same time, the team was 'no bidding' a lot of valuable projects simply because they felt that sub-rentals would be higher than normal.
JCA helped them grow 20% after two flat years.
Early Bird Rates for a Limited Time Only!
Until Nov 9th, team registration is $2,000 per person (minimum two attendees) and single seat price is $2,250.
Starting Nov 10th, prices go up!
Registration ends Nov 27th or when we sell out!


---
"Learning from the other business owners is definitely one of the best things you get from this. It's nice to know that people have the same successes and the same challenges as you do. I would definitely recommend this workshop to other people … it's only going to get better from here." - Sanjay Patel, Alliant Events
---
What's Included
Two full days of classroom learning with plenty of time for Q&A

An evening of Festive Dining (and some drinking...) with new friends from the same industry

Two full breakfasts with great networking

Two delicious lunches and plenty of time to check email

Favorable Room Rates at an Executive Class hotel (limited availability - book now!)

Fancy-Schmancy Workbook for notes and doodling

All-day refreshments with really good coffee


When?
The Agenda
Monday, December 3rd
5:30 p.m. – 6:30 p.m. Welcome Reception (Dinner on Your Own)
Tuesday, December 4th
7:30 a.m. – 8:30 a.m. Showcase, Networking, and Breakfast
8:30 a.m. – 10:00 a.m. Introduction and Keynote: Tom Stimson
10:00 a.m. – 10:30 a.m. Sponsor Introduction and Showcase Break
10:30 a.m. – 12:00 p.m. Sales and How it Relates to Operations and Finance
12:00 p.m. – 1:00 p.m. Sponsor Introduction, Showcase, and Lunch
1:00 p.m. – 3:00 p.m. After-Lunch Math, KPI's and Job Cost Analysis
3:00 p.m. – 3:30 p.m. Sponsor Introduction and Showcase Break
3:30 p.m. – 4:30 p.m. Peer Group Panel Discussion
4:30 p.m. – 6:00 p.m. Leisure Time
6:00 p.m. – 6:30 p.m. Cocktails (we're going to need a drink...)
6:30 p.m. – 8:30 p.m. Group Dinner
Wednesday, December 5th
7:30 a.m. – 8:30 a.m. Showcase, Networking, and Breakfast
8:30 a.m. – 10:00 a.m. Finance and How it Relates to Sales and Operations
10:00 a.m. – 10:30 a.m. Sponsor Introduction and Showcase Break
10:30 a.m. – 12:00 p.m. Guest Speaker – Matthew Mabel, Surrender Inc.
"How to Build a Healthy Company Culture"
12:00 p.m. – 1:00 p.m. Sponsor Introduction, Showcase, and Lunch
1:00 p.m. – 2:15 p.m. Growth Strategies and How They Affect Sales-Operations-Finance
2:15 p.m. - 2:30 p.m. Coffee Break
2:30 p.m. - 3:30 p.m. Super Q&A Session and Closing
3:30 p.m. Departures (maybe not? See below)
Thursday, December 6th
Add a day to your Management experience and attend the AV Matters® Roadshow.
This is a one-day boutique exposition plus industry trends keynote, seminars, and product demos exclusively for the Live Events community.
Where?
Jumpstart Management Workshop takes place at The Highland Hotel, a luxury urban resort in the heart of Dallas. The Highland is close to restaurants, shops, and Dallas' wonderful train system. Dallas Love Field airport is less than 15 minutes away and DFW Airport is only a 25-minute cab ride (or you can take the train).
Upon completing your registration(s), you will receive a link to book your room(s) at the very favorable rate of $199.00 (limited availability, first-come).
ROOM BLOCK CLOSES Nov 23rd!!!
For late bookings, please visit the hotel reservations page.
---
"One of the things Tom has really helped us understand is how to avoid fear-based selling, and that empowers you to not only believe in what you're selling but understand why your pricing is what it is, why you do it the way you do it and be confident in that." -Adam Bendig, Muse Presentation
---