Description
FLOYD HODGE * The A-LIST *
GET LIVE ENT.
Presents:
THURSDAY NIGHT CI TOURNAMENT WEEK EDITION!
Featuring Music by: DJ LP
w/ many special Celebrity Invited Guest will be in the building!
The Biggest Sexiest Thursday Night Tourney Party
NY -vs- DMV -vs- NC -vs- ATL
NY | NJ | PA | DMV | NC |
SC | GA | FL
Thursday February 27, 2014 9:30pm-2:30am
doors open at 9:30pm Early Arrival is Suggested!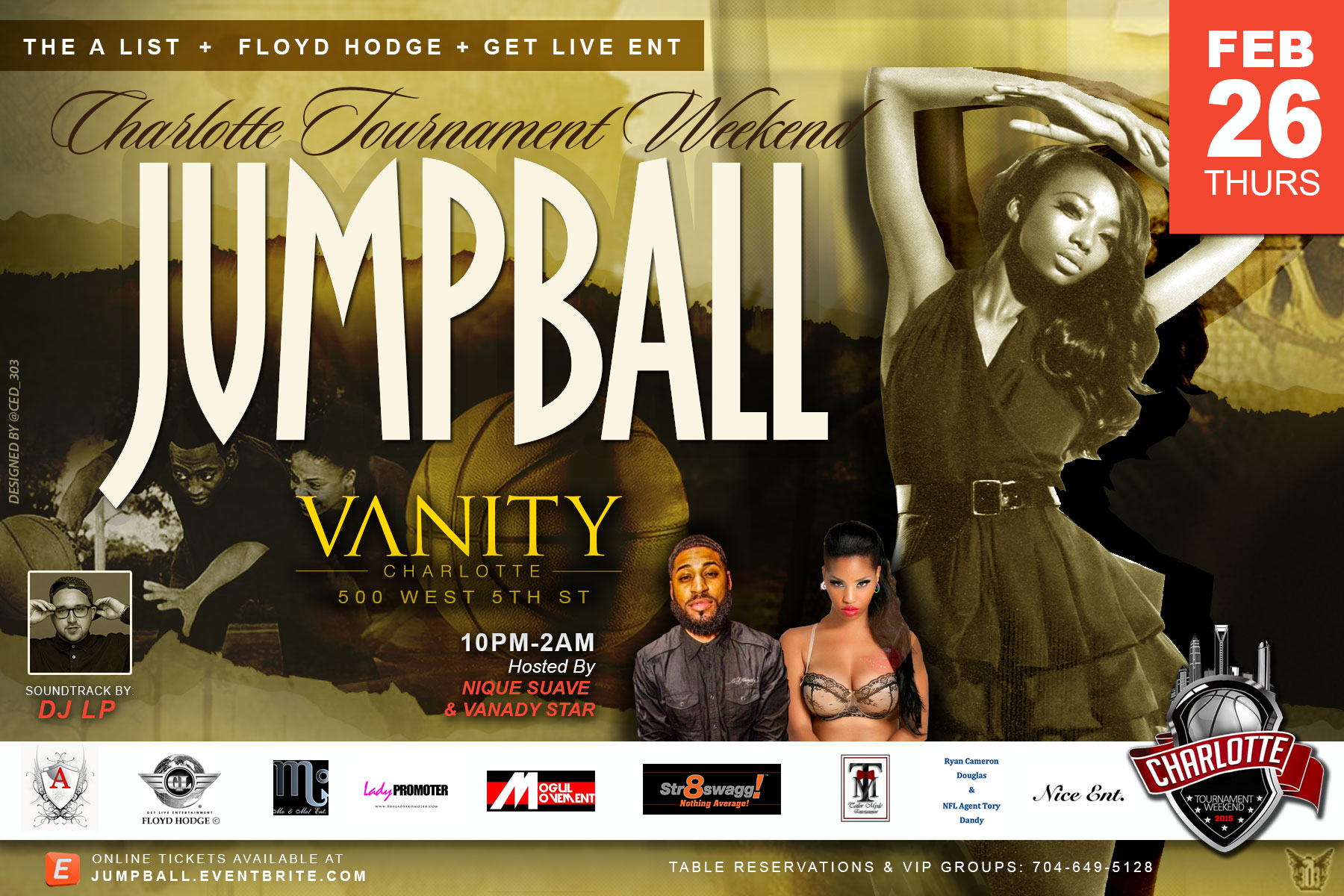 Charlotte, North Carolina
21+ to enter | 25+ encouraged
Dress code: Chic, Camera ready
No Sport attire, No Wheat tims, No Solid tee's, No Hoodies
30 Vip Lounges • 4 Fully Stocked Bars • 3 Levels • top floor Outside Patio • conveniently located Uptown • 10 HDTV's • Premium Lights & Sounds
For tables & Vip packages call 704-649-5128 Floyd Hodge
Get your "ADVANCED TICKETS NOW" PRICE DUE to INCREASE!!!!
(avoid long lines & high door prices)