Jump-In and Get Prepared

Saturday, February 16, 2013 from 10:00 AM to 10:00 PM (PST)
Event Details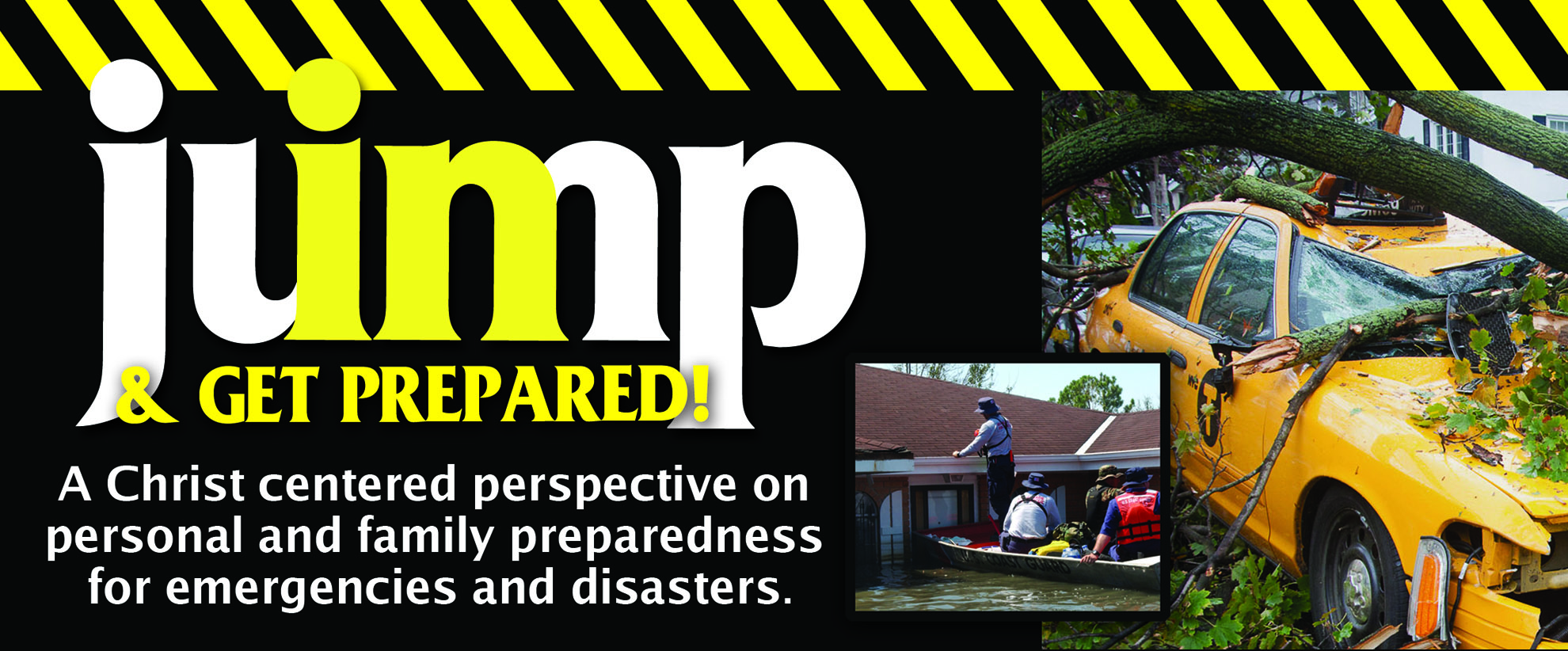 Jump-in and Get Prepared is a seminar designed to help you and your family prepare for emergencies and disasters. The day will include instructions on how to put together a family plan and "go bags" for each member of the family. Hands on experience and practice for various disaster situations will be apart of the afternoon sessions. And the evening session will include practical instruction on how to minister to those around you in an emergency situation. this will be a great event for grade school age kids and above as well. You little ones my come with you but there is no childcare available. 
Saturday, February 16, 2013
Sessions begin at 10am, 2pm and 6:30pm
Afternoon session includes hands on situations and practice for the entire family .

$10 per person 13 and older
Children younger than 13 may attend also & are the sole responsibility of the parent. 
There is no childcare available
Taught by Patty and Phil Myers
Formerly with Crisis Response International (CRI)

Meal Options Available:
Breakfast $8 Lunch $10 Dinner $14
Meals are all you can eat and served in the dinning hall on the camp grounds.
You may also leave for meals. The city of Canby and the city of Wilsonville are
5 minutes away. 
Must call to reserve a space for meals by February 11. 
Lodging
Cabins with shared outdoor bathrooms available if you would like to stay overnight on the campground the night before the conference or the night of the conference. Cabins are $40 per night and can be reserved at registration.
Register by emailing info@jump-in.org and pay at the door or 
Register now through eventbrite.
(small fee added to tickets for registration online.)
When & Where

Canby Grove Christian Center
7501 South Knights Bridge Road
Canby, OR 97013


Saturday, February 16, 2013 from 10:00 AM to 10:00 PM (PST)
Add to my calendar