Description

When to Jump is a curated community featuring the ideas and stories of people who have made the decision to leave something comfortable and chase a passion.
We started with one story shared across a cubicle. Today we're anchored at whentojump.com, @whentojump on Facebook and Instagram, a dedicated media channel on HuffPost, and a global book release coming in early 2018. We've reached millions of impressions with daily participation from public figures, millennials, and working professionals worldwide, and for a select group of like-minded individuals this spring, we're excited to take our urban retreat to the east coast for Jump Club II: NYC.
Our sold-out inaugural experience featured keynotes like Sheryl Sandberg, world-class musicians, renowned culinary vendors and inspirational speakers and presenters - all relating to the When to Jump mission of chasing a passion. View a recap video of Jump Club I: SF here.
For a more detailed schedule, check out our events page:www.whentojump.com/jcii-nyc.html

Buying for a group? Interested in partnership or sponsorship opportunities?
​E-mail us! james@whentojump.com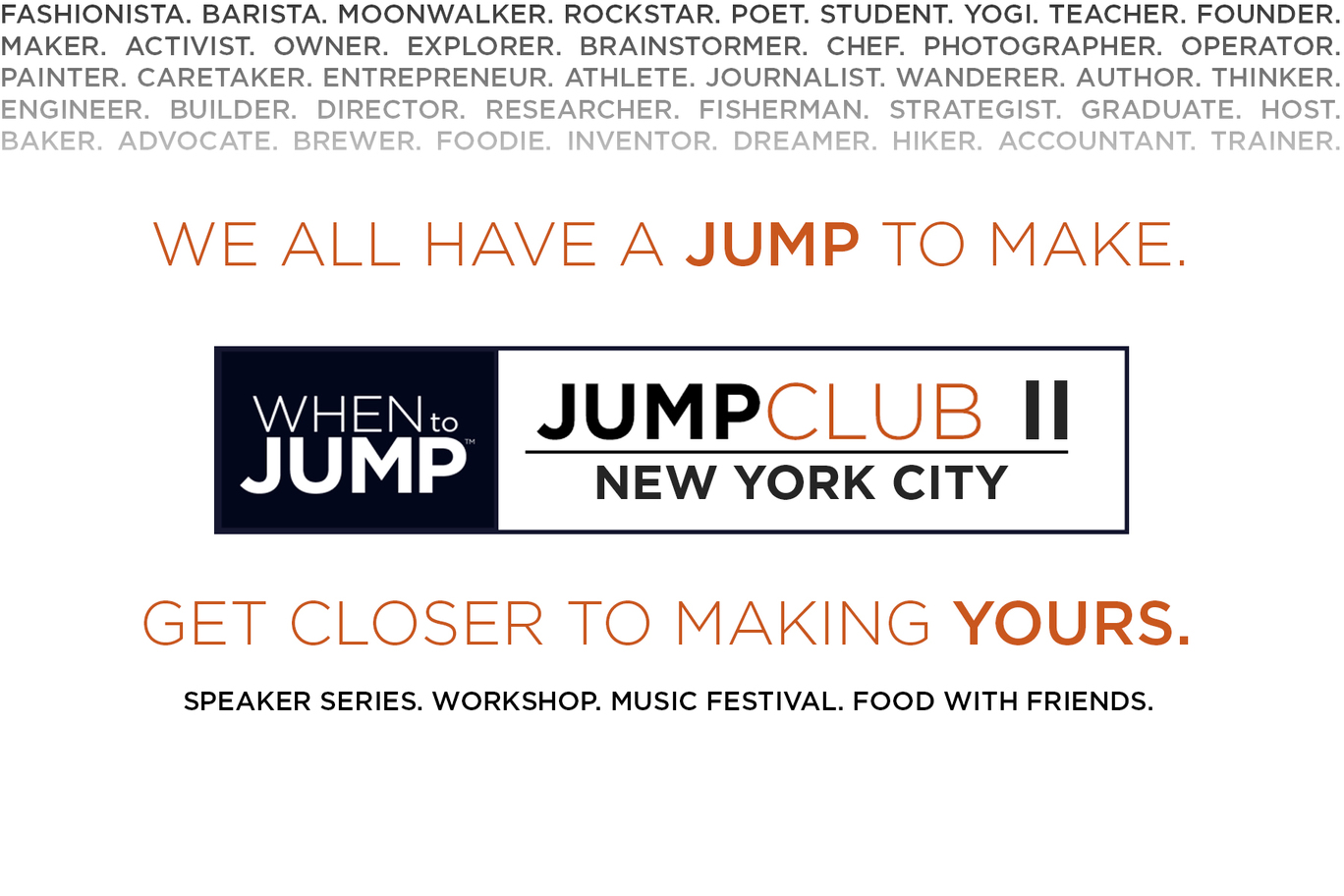 More questions?
Please e-mail info@whentojump.com