Description

When to Jump is a curated community featuring the ideas and stories of people who have made the decision to leave something comfortable and chase a passion.
We started with one story shared across a cubicle. Today we're anchored at whentojump.com, @whentojump on Facebook and Instagram, a dedicated media channel on HuffPost, and a global book release coming in early 2018. We've reached millions of impressions with daily participation from public figures, millennials, and working professionals worldwide, and for a select group of like-minded individuals this fall, we're excited to host our first urban retreat, Jump Club I: San Francisco.
One part speaker series, one part indie music festival, and one part good food with friends, Jump Club is fun, social, and meaningful. The afternoon will feature keynote speakers, breakout discussions, live music, and plenty of locally-sourced food & beverages.
Included in the lineup:
Keynote speakers
Breakouts: jumps by type & stage
Music: Greg Delson (recent acoustic performance)
Local food vendor: Smitten Ice Cream
Complimentary Barry's Bootcamp class for all attendees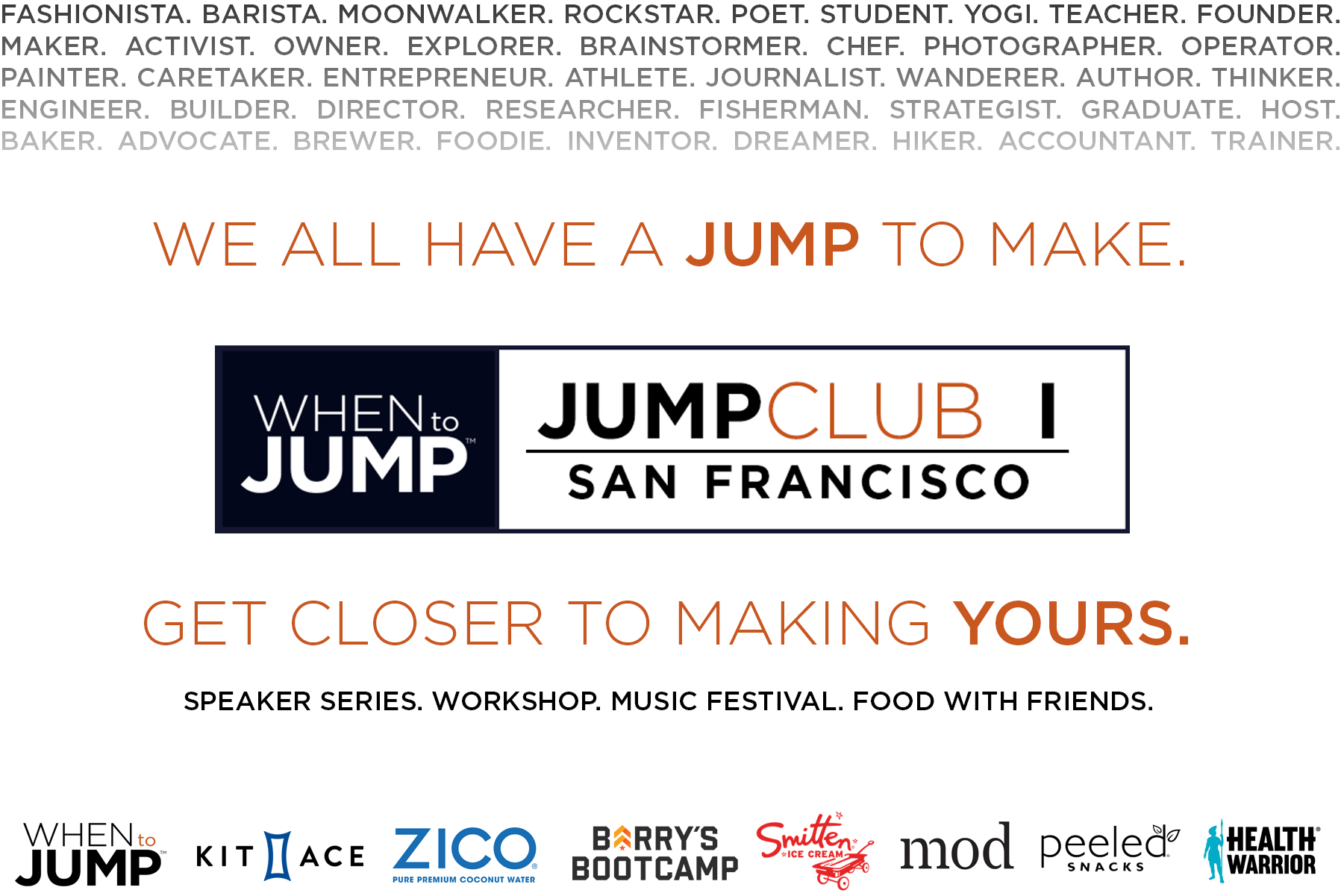 More questions?
Please e-mail info@whentojump.com