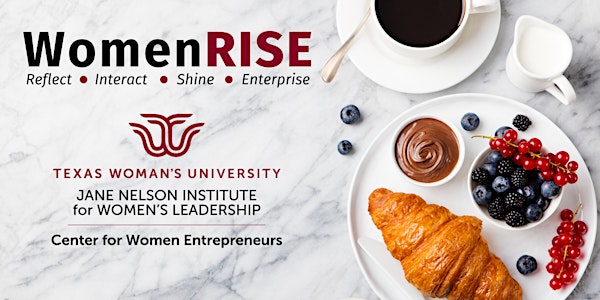 July WomenRISE: Scaling Your Business
9 Proven Strategies To Profitably and Powerfully Scale Your Business
About this event
Did you start your business to gain more freedom in your life, only to quickly learn that freedom in business comes down to two precious currencies – time and money? If you find yourself working harder than ever with less to show for it, then this free session is for you! Leslie Hassler of Your Biz Rules will share how to position your business to create growth and scalability profitably, sustainably and make it easier than you ever thought it could be.
Learn the crucial difference between growth and scalability that most business owners miss;
Understand the 'musts' to scale your business and how to focus on what your business needs;
Be better prepared to handle any market and any economic conditions so that you can successfully and confidentially achieve your goals.
**Networking Opportunities @ WomenRISE**
For those that are interested in networking, there will be two opportunities at our WomenRISE events.
Networking before the event: 7:35-7:55 am
Networking after the event: 9:05-9:25 am
Official program: 8:00 - 9:00 am
**All registered attendees will receive the replay link after the event.**
Leslie Hassler, Small Business Scaling Strategist Leslie Hassler is a dynamic author, speaker, and business strategist guiding women-owned, service-based businesses into more profits, cash flow, and success. Business owners come to Leslie seeking a way to strategically scale their businesses richly, stop the money leaks, and get back in control with confidence. Using her more than 12 years of experience in business, finance, mindset, and more, Leslie takes multiple 6 and 7 figure businesses from cash-strapped and struggling to profitable and thriving with her unique Scaling Rich™ Method. Her genius has also been featured on stages, podcasts and publications around the United States.