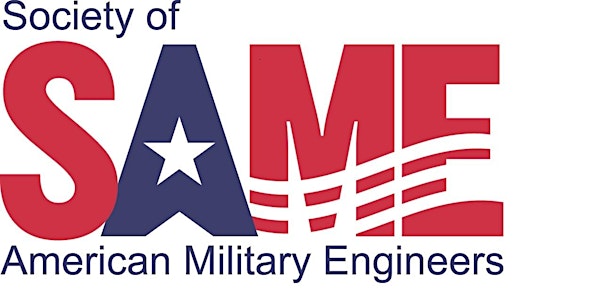 July SAME Luncheon 2022
JULY 14, 2022 - SAME KITTYHAWK POST LUNCHEON AND MEETING
When and where
Location
Hope Hotel and Conference Center near WPAFB 10823 Chidlaw Rd Highway 444, Gate 12A Wright-Patterson Air Force Base, OH 45433
About this event
LOCATION: HOPE HOTEL AND RICHARD C. HOLBROOKE CONFERENCE CENTER
Menu:  Salad w/2 dressings, Rolls, Almond Crusted Tilapia, Lemon Herb Quinoa, Sugar Snap Peas, Fresh berries and whipped cream served with shortbread cookies
Program: Adam Treiber and John Otis, Project Managers, Ohio Department of Transportation (ODOT)
ODOT District 8 serves Butler, Clermont, Clinton, Greene, Hamilton, Preble and Warren counties in southwest Ohio, including the greater Cincinnati region. Headquartered in Lebanon, the district maintains over 4,600 lane miles of interstate, federal, and state highways and 1,565 bridges throughout its seven-county region.
Adam Treiber and John Otis, Project Managers, will be providing details on the District 8 Superstreet Project along U.S. 35 at Factory Rd and Orchard Ln. The $14M project provides two non-traditional, signalized intersection that can provide more capacity than a traditional intersection.
Traffic movements in superstreet intersections prohibit side-street (minor cross street) traffic to turn left or go straight through the mainline intersection, much like a Restricted Crossing U-Turn (RCUT). Instead, motorists will turn right and do a legal U-turn at a nearby one-way, signalized median crossover to follow their desired path.
By allowing for a more efficient movement of traffic, superstreets reduce congestion, cut down on delays and limit collision opportunities. Typically, a superstreet intersection reduces the total conflict points from 32 to only 14 or 8, depending upon the precise design or style, and these potential conflicts are most often lower in severity than those at a traditional intersection.
  --------------------------------------------------------------------------
Regular registration runs through July 11th.  An additional $3 late registration fee will be added to the ticket price after that date.
Check-in begins at 11:15AM the day of the luncheon
Refunds cannot be issued if cancellations are made less than 48 hours prior to the event.  If the "pay at the door" option is utilized and the reservation is not honored or cancelled prior to 48 hours before the event, payment is still expected and an invoice will be sent. 
There is no need to print tickets or bring them with you.
Credit cards are accepted on-line or at the door.  The "Pay at the Door" option is available by clicking on the "Payment Method" pull down on the second page when making your reservation.
Contact Teri French, (937) 255-5654 x3549, teri.french.1@us.af.mil with any questions
Health and Safety Guidelines:
To safely accommodate SAME event participants, health and safety guidelines and operations are in place for the event. These guidelines may change over time. All participants are required to follow the guidelines in place at the time of the event, regardless of notification or date established.
By registering to attend this SAME event, you acknowledge that you understand and will abide by the guidelines established. Refunds will not be provided if you are unwilling to follow or disagree with the established policies and procedures.
SAME and its Posts have a duty to protect the health and safety of its members and event participants. We thank you for complying with the following Health and Safety guidelines for this event.
• Participants must follow all local guidelines in place during the event to include those set by local and state governments and the Hope Hotel and Conference Center.
• Participants are not required to be vaccinated, produce a negative COVID-19 test, or wear a mask; however, during the event, participants should practice social distancing and sound hygiene practices as much as is practicable.
• Participants must not attend if they test positive for COVID-19 within 14 days prior to the start of the event
• Participants must not attend if they experience any symptoms of COVID-19 within 48 hours prior to the start of the event
• Participants must not attend if someone in their household has tested positive for COVID-19 within 5 days prior to the start of the event
• Participants will quarantine and must not participate in any conference events if they experience any symptoms of COVID-19 while onsite
• All participants must follow all guidelines while traveling including those set by transportation carriers, airports, and other transportation facilities being used.
• All participants should follow everyday preventative actions to help prevent the spread of germs such as washing hands often and/or using hand sanitizer. Hand sanitizer stations will be available throughout the event and venue.
• Participants will quickly abide by enforcement measures requested.
Attendee Waiver of Liability
During the registration process you will be asked to acknowledge that you have read and will comply with the following: I acknowledge the contagious nature of COVID-19 and that SAME cannot guarantee that I will not become infected with COVID-19 during or after participation. I understand that the risk of becoming exposed to and/or infected by COVID-19 may result from the actions, omissions, or negligence of myself and others, including but not limited to SAME staff, members, officers, contractors, agents, affiliates, and representatives ("The Parties"). I voluntarily agree to assume all the foregoing risks and accept sole responsibility for any injury, illness, damage, loss, claim, liability, or expense of any kind that I may experience or incur in connection with my participation including arising out of or related to my being exposed to, or contracting, COVID-19. I hereby release and agree to hold The Parties harmless from, and waive on behalf of myself, my heirs, and any personal representatives any and all causes of action, claims, demands, damages, costs, expenses, and compensation for damage or loss to myself and/or property that may be caused by an act, or failure to act, or that may otherwise arise in any way in connection with The Parties or this event. I understand that this release discharges The Parties from any liability or claim that I, or my heirs, or any personal representatives may have with respect to any bodily injury, illness, death, medical treatment, property damage, costs, or expenses that may arise or relate thereto.