July Meeting: Advances in Orthopedics

Monday, July 6, 2015 from 7:30 AM to 10:00 AM (EDT)
Event Details
New England Healthcare Executive Meeting
July 6, 2015, 7:30AM to 10:00AM
Advances in Orthopedics
LOCATION: Constant Contact, 1601 Trapelo Rd, Waltham, MA

Directions and parking information located at: 
https://goo.gl/maps/WLRSf
Program description:
Orthopaedics focuses on injuries and diseases of the musculoskeletal system. This complex system includes your bones, joints, ligaments, tendons, muscles, and nerves, and allows you to move, work, and be active. Our panel includes experts from cutting-edge technology in the orthopedic industry. Let's hear what they have to say about major trends expected to shape the industry going forward.

Who should attend:
Anyone interested in learning about issues and opportunities for new business and entrepreneurial ventures, as well as how existing businesses in orthopedic healthcare think about the diagnosis, and treatment of musculoskeletal diseases.
Topics will include:
Knee rehabilitation
Nano-coatings for orthopedic implants
New methods and surgical approach to hip replacement
Orthopedic supply chain management
Regenerative medicine and cartilage Repair
Moderator:
Robert Phelps
, Business Development Executive 
Panel Participants:
Armen Bakirtzian, Co-Founder and CEO at Intellijoint Surgical Inc.
Marvin Collin, Nano Safe Coatings
Adam Gridley, President and CEO, Histogenics Corporation
Stuart Morris-Hipkins, Senior Vice President and General Manager, Syncera
Rick Pierce, Chief Executive Officer, Articulate Labs, Inc.

Panelist Biographies:
Armen Bakirtzian, Co-Founder and CEO at Intellijoint Surgical Inc.
Armen Bakirtzian is the co-founder and CEO of Intellijoint Surgical, a Waterloo based medical device startup company focusing on improving patient outcomes in joint replacement surgery. Intellijoint Surgical is a spinoff of an engineering design project Armen and his cofounders completed as part of their Bachelor degrees in Mechatronics Engineering at the University of Waterloo. Upon graduation in 2008, Armen completed his Masters in Biomedical Engineering from the University of Toronto. Intellijoint Surgical was then founded in 2010 to commercialize their technology, called intellijoint HIP™.
Intellijoint Surgical was awarded with the Canadian Youth Business Foundation's Chairman Award for Best Innovative Business 2012. Armen has been selected to represent Canada at G20 Young Entrepreneur Alliance Summits for the past 3 years. Further, he was awarded with a Future Entrepreneurial Leader of Canada (FuEL) award in 2012 and was nominated for Ernst and Young's Entrepreneur of the Year in 2013.  

Marvin Collin, Executive, Nano Safe Coatings
Marvin has more than 35 years of Life Sciences and high tech Business Development, investment and placements combined with Fortune 100 global sales & marketing successes.

His tenure in the OR at Massachusetts General Hospital in cardiac, neuro, thoracic, orthopedic, burn and general surgery set up a 10 year successful sales career with New England Nuclear/E.I. Du Pont selling radionucleotide and radiopharmaceutical products to emerging biotech companies like Genzyme, Genetech and Enzo. He also managed the international distribution channel for EI DuPont in Latin America and SouthEast Asia.

Marvin holds an MBA from Babson College in International Marketing and Business Law.

Adam Gridley, President and Chief Executive Officer, Histogenics Corporation
Mr. Adam Gridley has over 20 years of proven results in the medical device, biotechnology and pharmaceutical industries. Mr. Gridley's career includes a combination of transactional and public markets experience as well as deep operational leadership and product development expertise. A strong interactive leader with significant experience in venture backed start-ups to large multinational pharmaceutical organizations, Mr. Gridley has led several products through the development and regulatory approval phases into commercialization by building and leading functionally diverse global teams. His strong experience in manufacturing and quality operations has also facilitated the worldwide regulatory approvals of several diverse manufacturing sites. Focused on raising growth capital and enhancing shareholder value, Mr. Gridley has managed venture capital and public offerings, and led many business development transactions with companies such as Boston Scientific, Wright Medical, Merck and Abgenix.

Before joining the Histogenics team, Mr. Gridley served in several senior roles of increasing responsibility at Merz, a privately-held specialty healthcare company focused on the development and commercialization of products for aesthetics, dermatology and neurosciences, where he was most recently Senior Vice President of Technical Operations. During his time at Merz, he served as the global site head responsible for a variety of functions, including R&D, Manufacturing, Quality Operations, Finance and IT. Previously, Mr. Gridley was Senior Vice President of Corporate Development for BioForm Medical, Inc. a publicly-traded company that was acquired by Merz in 2010. His responsibilities included all business development, investor relations, strategic planning, and R&D functions, and he was part of the leadership team who led the Company's IPO and subsequent acquistion by Merz. Mr. Gridley has held several key strategic leadership roles in the orthopedics space during his career including Director of Business Development and Investor Relations at Gliatech Inc. Mr. Gridley holds a Bachelor of Science and a Master of Business Administration from the University of Denver.

Stuart Morris-Hipkins, Senior Vice President and General Manager, Syncera (Smith & Nephew)
Over 20 years of global leadership experience in developing and executing top and bottom line growth strategies across multiple industries in senior executive roles. This includes international and executive management positions in a variety of different industries such as metal gearing, aerospace components, china, porcelain and glassware (retail sales and manufacturing), polymer seals, electronic interconnect solutions and medical devices.
Currently Senior Vice President and General Manager for Syncera. Syncera is a strategic business unit of Smith & Nephew.

Prior to joining Smith & Nephew I spent 16 years at Smiths Group PLC in a variety of executive leadership roles. My last role at Smiths was Vice President of Global Sales and Marketing in charge of sales, marketing and customer support operations for Smiths Medical in over 120 countries and revenues of $1.4bn. Other roles have included full P/L responsibility as President of Hypertronics, US, (Smiths Interconnect Division), President of Smiths Medical Critical Care, and President Smiths Medical North America.

Qualifications: Chartered Global Management Accountant (CGMA, ACMA), UK, MSc degree in Atmospheric Sciences (UK), and BSc (Hons) degree in Mathematics and Chemistry, UK.

Rick Pierce, Chief Executive Officer, Articulate Labs
For 14 years, Mr. Pierce served in senior management at four start-up companies that went public, creating over $1.5 billion in market capitalization. Prior to entering the start-up world, he spent 12 years with firms including Merrill Lynch and Lehman Brothers, advising corporate clients, venture capital and hedge funds. He has helped raise several billion dollars in equity and debt capital, via strategic transactions, private placements, IPO's and secondary offerings. He has led or been a part of a number of strategic transactions, resulting in several approved drugs and successfully launched products in pharmaceuticals, technology and healthy living.
Robert Phelps, Business Development Executive
Bob has more than 20 years of commercial success in a variety of medical device businesses. He was a founding member of the team that drove Biosphere Medical's success with the introduction of microspheres for drug therapies and tumor management which was acquired by Merit Medical. Bob led the start-up ConforMIS patient–specific knee replacement revenues to quadruple in four years' time and set the stage for further company development. Additionally he held senior executive commercial leadership positions within Biomet contributing to turning around the BTBS business unit, driving business development in joint replacements, spine, trauma, bracing and electrical stimulation products. Bob has led the commercial team at Johnson & Johnson's Orthopedic business unit more than doubling revenues and contributing to the acquisition of DePuy. He also has an extensive financial background raising funds for start-ups and in corporate finance. Most recently he led the commercial efforts for a navigation-driven robotic knee technology.
Bob has a BS from Rutgers University and an MBA from Rider University.

Sponsorship kindly provided by:
Platinum Sponsor: 
CMC Consulting - Global M&A Specialists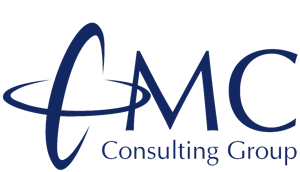 Silver:
Bridgemedica - Your partner for product development and manufacturing


McLane Law - A full service law firm serving New England for 95 Years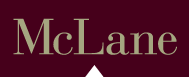 Location: Constant Contact - Industry leading email marketing tools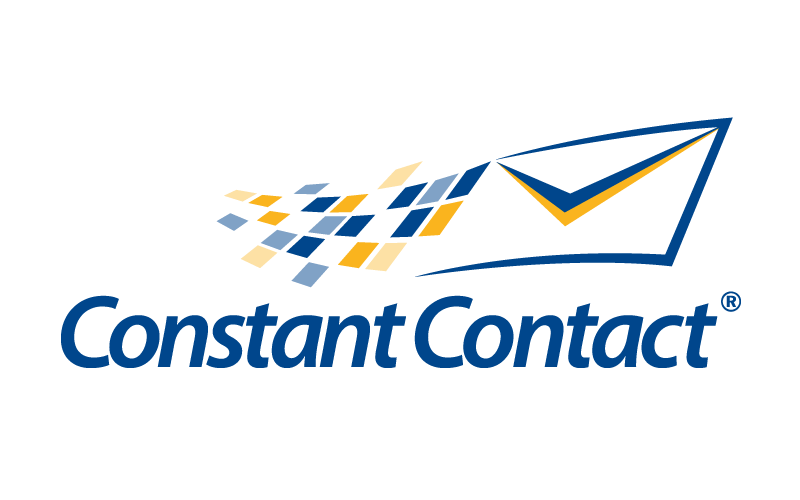 Attendee List
Sort by:

Date

|

First Name

|

Last Name
When & Where

Constant Contact
1601 Trapelo Road
Waltham, MA 02451


Monday, July 6, 2015 from 7:30 AM to 10:00 AM (EDT)
Add to my calendar