Description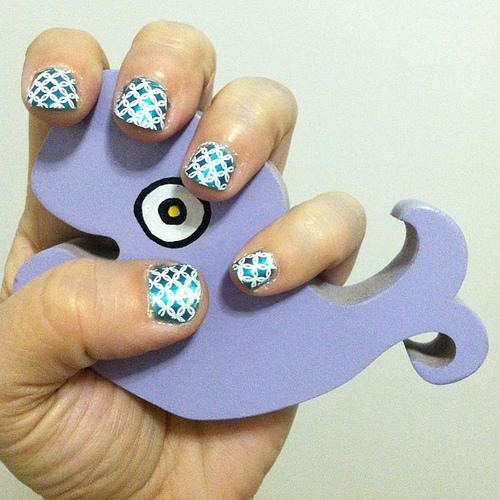 This is not your typical craft class. Make-Along is a self-guided craft workshop where participants learn new skills, explore new materials, and make great things!
July Make-Along: Nail Art!

This unisex class is aimed at tricking our your manicure (or pedicure)... in simple but unique ways using templates & stamps.

Are you a beginner? We'll provide nail polish, nail stamps, a variety of tools to make your nails all the more awesome.

Are you a master? Show off your skills and inspire others! Bring a project, use our materials, and hang out in a great space while doing what you love.
NAIL POLISH EXCHANGE: Did you buy a polish you've never used, or you used once and it made you look like you had some sort of Pirate-related scurvy disease? Back by popular demand: bring any you don't love, and go home with others you do love!
Some suggestions for design ideas are here:
http://pinterest.com/colleenaf/nail-art/
Organizer of July Make-Along: NAIL ART!
NYC Resistor is a hacker collective with a shared space located in Boerum Hill, Brooklyn. We meet regularly to share knowledge, hack on projects together, and build community. Our interests range from laser-cutting to knitting, and programming to pop-up books.
All NYC Resistor events are strictly 18+, and attendees are expected to abide by our Code of Conduct, which can be found at https://www.nycresistor.com/participate/.