Description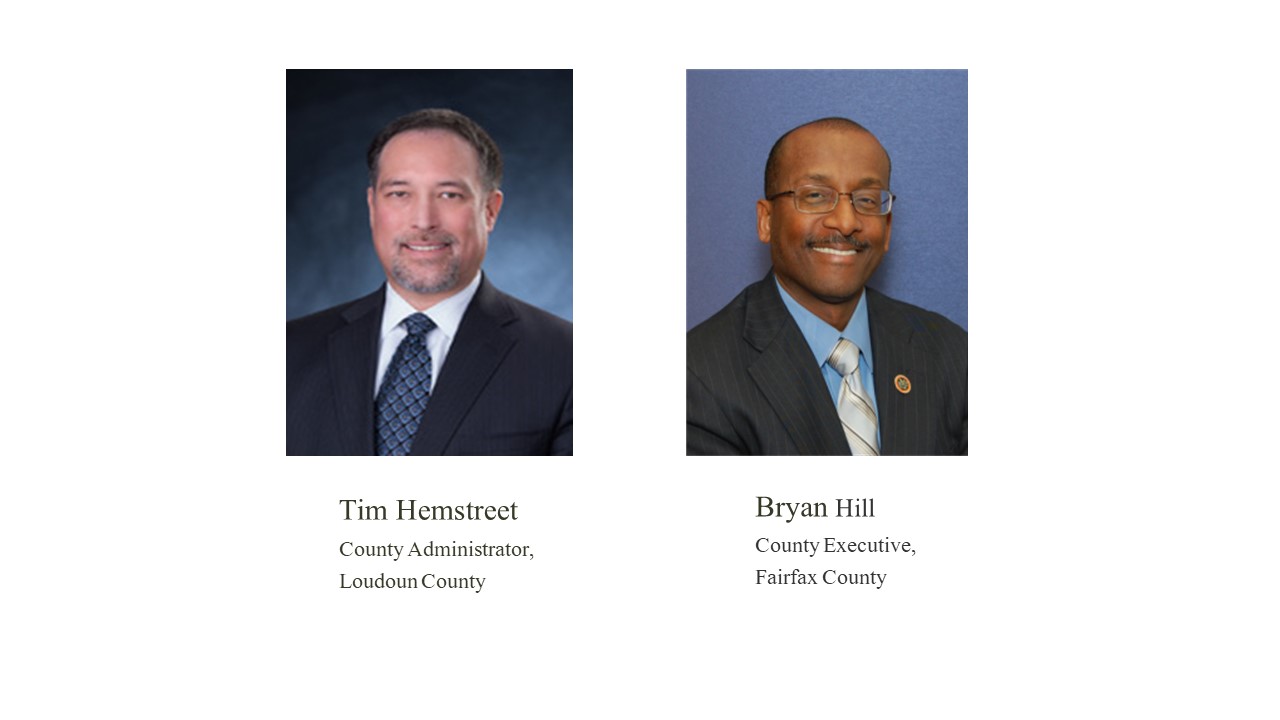 The Committee for Dulles is pleased to welcome Tim Hemstreet, County Administrator, Loudoun County and Bryan Hill, County Executive, Fairfax County as keynote speakers at our July Luncheon.
Bryan Hill joined Fairfax County on January 2, 2018. He was previously with James City County since 2014, and he spent seven years with Beaufort County, S.C. as deputy county administrator.
Tim Hemstreet has served as County Administrator of Loudoun County, Virginia since December 2009. He directs and supervises the day-to-day operations of all county departments and agencies under the direct control of the elected Board of Supervisors. Mr. Hemstreet came to Loudoun County from the City of Miami Beach, Florida.
Both Fairfax and Loudoun counties benefit from a highly educated work force, excellent public schools and easy access to an International airport. Similarly, they face some challenges in affordable housing and transportation infrastructure.
Mr. Hemstreet and Mr. Hill will share some of their counites challenges and how they are addressing unique opportunities facing each county.