Location
Seasons 52 (South Coast Plaza)
3333 Bristol St
Suite #2802
Costa Mesa, CA 92626
Join us (In-Person!) as Justin Fornelli, P.E. (Chief of Program Delivery for Metrolink) presents updates on Metrolink's capital programs!
About this event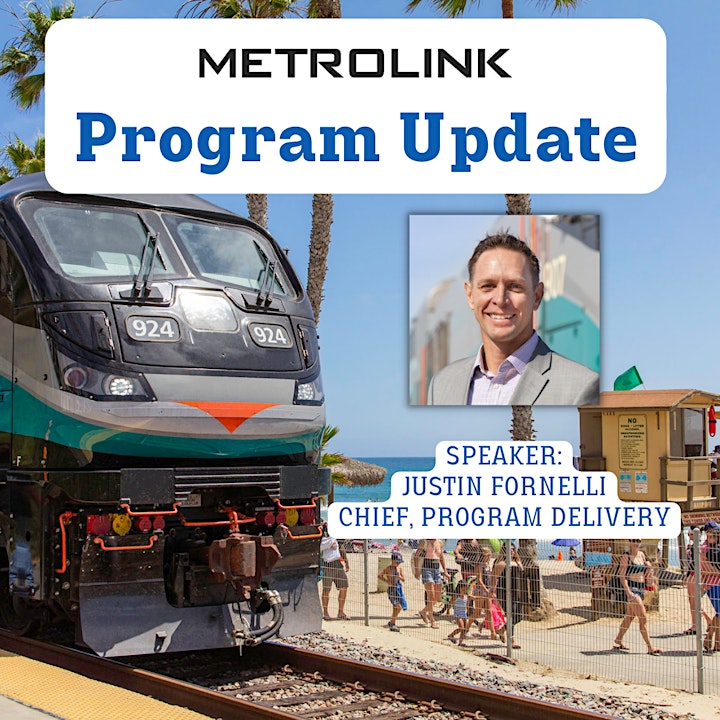 Lunch will be served, vegetarian options available with registration
About Metrolink
Metrolink is the commuter rail service serving Los Angeles, Orange, San Bernardino, Ventura, and San Diego counties. Over 500 miles of track serves over thousands of riders every day.
Join us Live In Person!
Justin Fornelli will give an update on the upcoming programs with Metrolink.
For more information see, Metrolink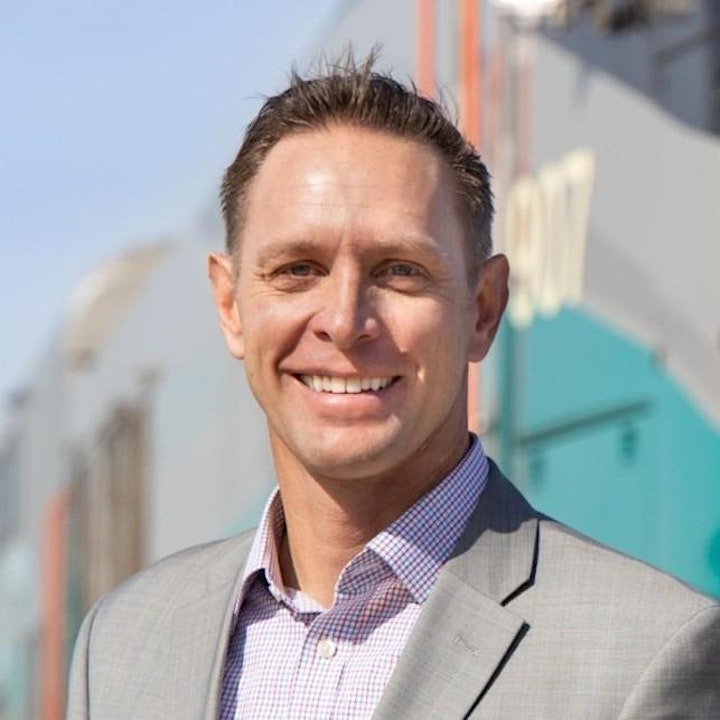 Justin Fornelli is Chief of Program Delivery for Metrolink. Fornelli directs staff and teams of consultants on the delivery of Metrolink's capital programs including rehabilitation, new capital expansion and third-party projects. He oversees Metrolink's long term planning for the Southern California Optimized Rail Expansion (SCORE) Program, Metrolink's 10-year, $10 billion plan to re-build the region's rail infrastructure to allow for more frequent service prior to the 2028 Los Angeles Olympic Games.
Fornelli serves as representative of Metrolink's operational and engineering interests on large third-party projects, such as the Foothill Gold Line Phase 2B Extension, Link US Project and California High Speed Rail project.
Fornelli has more than 20-years' experience in freight and passenger rail having previously served as Director of Transit and Rail Programs for the San Bernardino County Transportation Authority (SBCTA), one of Metrolink's member agencies. He also was Chief Rail Engineer for North County Transit District (NCTD) in San Diego County and Senior Supervising Engineer to the Orange County Transit Authority (OCTA) for Parsons Brinckerhoff.
Fornelli is a California Profession Civil Engineer and earned a Bachelor of Science degree from the University of California, Davis.
Fornelli is married and has two sons, who he enjoys coaching in football, soccer and baseball.
Luncheon Sponsor: