Description
July ICT4Drinks in DC - Online Activism

Are you a technology or development professional in DC who would love to converse with your peers in an informal, after-hours setting?
Then be sure to join us for ICT4Drinks - the Happy Hour for technology and development professionals. We meet after work for lively conversations at the intersection of technology, development, and merriment.
---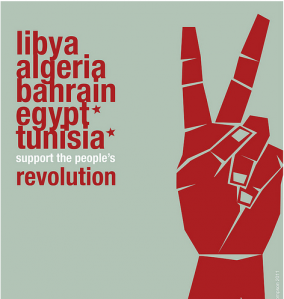 On July 14th, we'll welcome the ICT for Development Learning Network. After their Online Activism after #ArabSpring : What's Next? event, we'll carry on the discussion of online activism in the Arab Spring.
How the Twitter Revolution, Cellphone Revolution, and Facebook Revolution are creating information empowerment in repressive environments.

Or we'll just have a few drinks and escape the pressures of our day jobs trying to react to all these digital revolutions.
Come out and meet the ICT for Development Learning Network and your ICT4D colleagues at our next ICT4Drinks in DC.
July ICT4Drinks in DC
Featuring ICT4D Learning Network
July 14th, 7-10pm
@ Circle Bistro
1 Washington Circle NW
Washington, DC 20037

In addition to prizes, this ICT4Drinks will have a special promotion - a free drink to the first few folks who show up at 6pm, courtesy of ICTworks.

If you'd like to join us, but can't make June 15th, be sure to sign up for ICT4Drinks invitations - we're now in DC, NYC, SF, and SEA!
Thanks!
The ICTworks Team