Description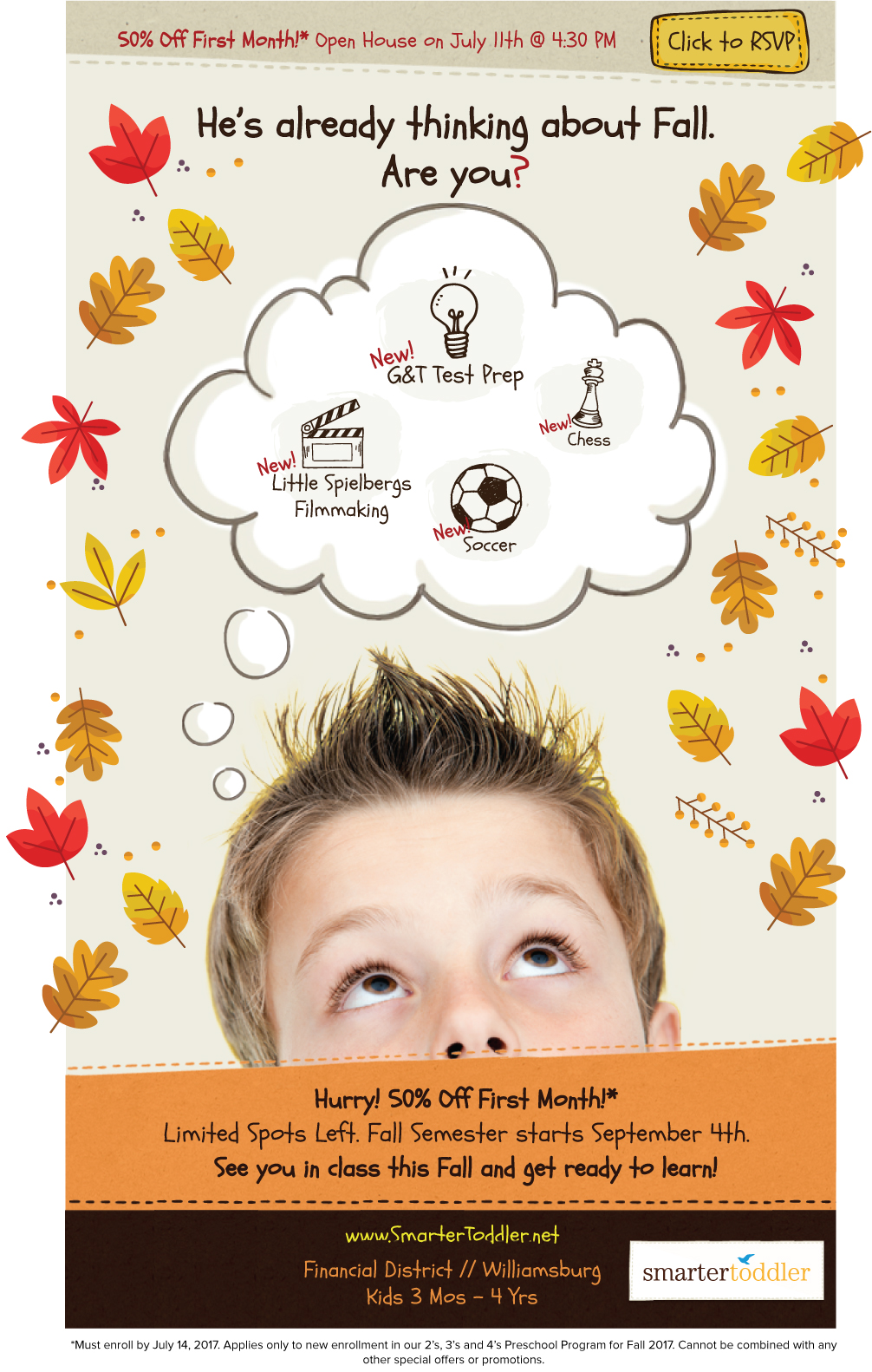 Fall enrollment is now open for our 2's, 3's and 4's Preschool Programs. Families are welcome to tour the school, meet our teachers, and take a peek into a day in the life of our Smarter Toddlers during this morning tour.
Our Education Director will be available for a Q&A information session about the programs, curriculum, and admissions process.
Special Offer
50% off first month! Must enroll by July 14, 2017. Applies only to new enrollment in our 2's, 3's and 4's Preschool Program for Fall 2017. Cannot be combined with any other special offers or promotions.