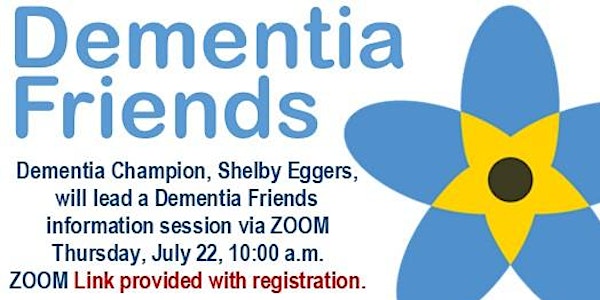 July Dementia Friends Information Session
Dementia Champion, Shelby Eggers of Thrive Alliance, leads a Dementia Friends information session Thursday, July 22 at 10:00 a.m.
About this event
One in nine people over 65 years of age have dementia, and about one-half of people over 85 have some form of dementia, including Alzheimer's disease. In response to the growing need, Thrive Alliance is leading the effort to create dementia friendly communities across Bartholomew County.
Thrive Alliance is offering this virtual information to anyone interested in learning how to become a Dementia Friend and what they can do to make our community more Dementia friendly.