Location
Dr. Jim Duke's Green Farmacy Garden
8210 Murphy Road
Fulton, MD 20759
Refund policy
Contact the organizer to request a refund.
Eventbrite's fee is nonrefundable.
Need community? Miss the garden? Wanna connect? Join us for a day of nature and fellowship.
About this event
Community members are welcomed to come bask in the glory of Dr. and Mrs. Duke's lovingly curated global plant collection and lush grounds. Learn about the garden, its founders, and its treasures; learn to prepare some simple home remedies from herbal materials; meet common wild plants with edible, medicinal, and other uses; share your gifts with other participants; explore the woods; or just bring a picnic and enjoy the setting! The evening is yours.
Schedule:
3pm Grounds Open to ticket-holders
3:30 Garden Tour (45 min)
4:15 Medicine-making Harvest & Demonstration
5:00 Foraging Walk (45 min)
6:00 Mountain Spring Acoustic Music Performance, Potluck & Creative Hour
8pm Grounds Close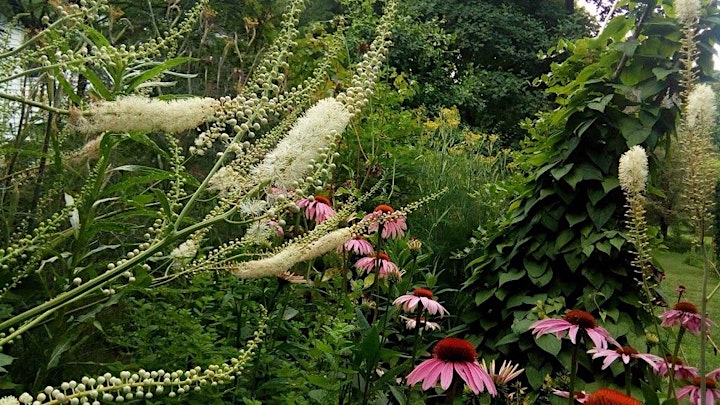 We'll provide:
Drinking water and Herbal infusions
Sharing Tables: 1 for food and 1 for household items
Art & Craft supplies
Restroom and Handwashing facilities
Designated smoking area
diverse Environs to create your own experience, including hill, meadow, pond-side, gazebo/ stage, stream, and woods
optional Programming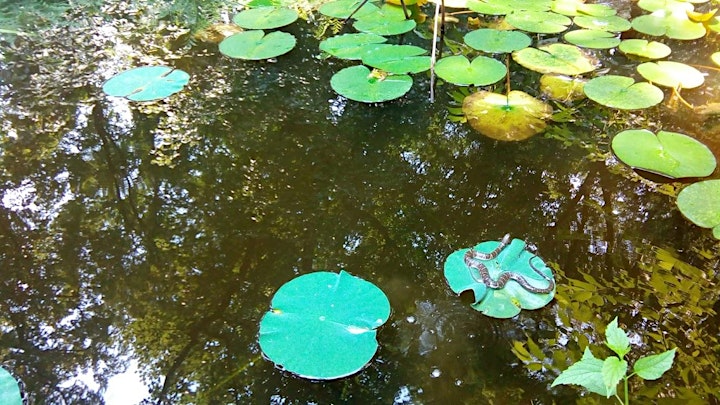 All you need to bring is what you need for an evening outside with friends, loved ones, and extended community:
Chairs or blankets if you want to sit or picnic on the lawn
Food, unbreakable vessels, and utensils for your party; snacks, goodies, beverages, etc. if you'd like to share
Full, refillable water vessels
Instruments - of music, flow, relaxation, healing, or other art or play (no fire play, practice, or performance at this event)
Appropriate clothing and other gear for the weather, environment, and possible interactions with wildlife (notably mosquitoes and other insects)
your Community-Mind and Heart: come prepared to interact with others respectfully and compassionately
This is a family friendly event, though no child care or child-specific programming will be offered. Kids are welcome to use the art supplies and participate in community activities.
The Rain Date for this event is Saturday, July 23.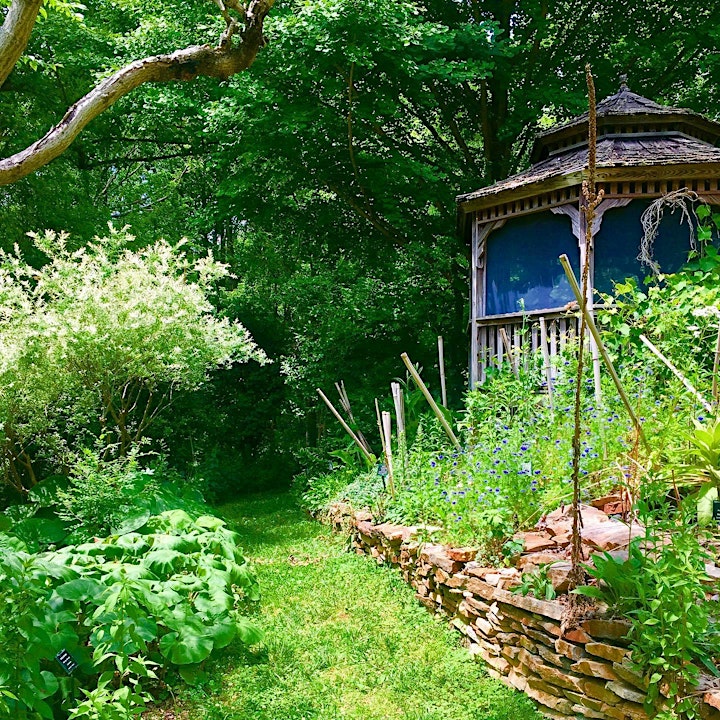 Suggested Donation for this event is $20 per adult. Potluck participation is optional.
Located in Fulton, Maryland, The Green Farmacy Garden is a sanctuary for approximately 300 native and non-native species of plants that have been used traditionally and/or researched for medicinal purposes. USDA botanist James A. Duke, PhD, and his wife, Peggy collected medicinal plants for over sixty years. In 1997, they transformed part of their pasture land into a teaching garden highlighting the plants that are featured in Jim's book, "The Green Pharmacy".
The Green Farmacy Garden is also a part of the United Plant Savers network of sanctuaries around the country, which strive to educate the public and maintain native plant species that have become at risk or endangered.