Description
Join Us for the July

Atlanta BENG Chapter Meeting featuring Jerry Heilpern who will present:
"Those Millennials!"
Jerry Heilpern will discuss the challenges of working with and directing Millennials. He will explore the Millennial mindset; their values and challenges to help their managers understand the key to effective coaching and motivation on the job.
ABOUT OUR SPEAKER: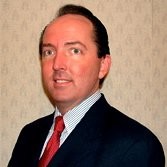 Jerry Heilpern, MBA, CFBE, FMP
A hospitality management professional with over 30-years of restaurant and hospitality experience. Jerry has managed both development of financing options, mergers/acquisitions and legal issues. Linkedin
Monthly meetings are structured to help each member get the maximum benefit.
BENG Networking Meetings:
Are approximately two hours in length.

Are typically held monthly.

Range from 10 to 30 attendees, but average is 20.

A skill building presentation.

Allows each attendee 30 seconds to introduce themselves, talk about their background and expertise, and to present their Target Companies and networking needs.

Please bring business cards and your marketing plan if you have one.
Networking meetings provide members with an opportunity to sharpen their networking skills, meet peers from various disciplines and share business opportunities and job leads.
To register or for more information:
R.S.V.P required. Register above or to Julie Denise (chapter leader) at juliedenise@thebeng.org For more information about The BENG, go to www.thebeng.org.