July 9th Storytelling Evening & Dinner with Yuliya Georgieva - Belly Dancer

Saturday, July 9, 2016 from 7:30 PM to 10:30 PM (CEST)
Event Details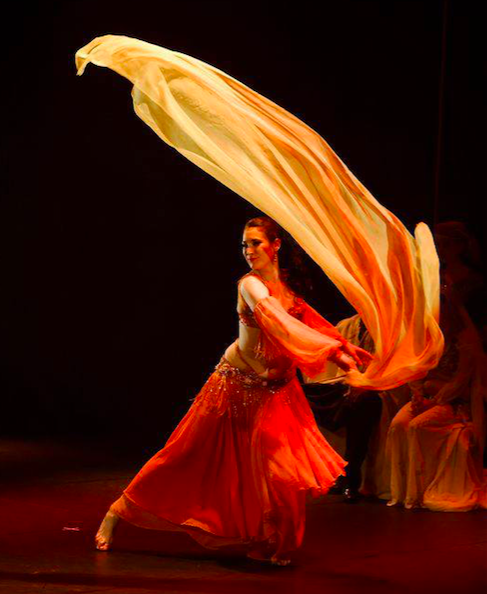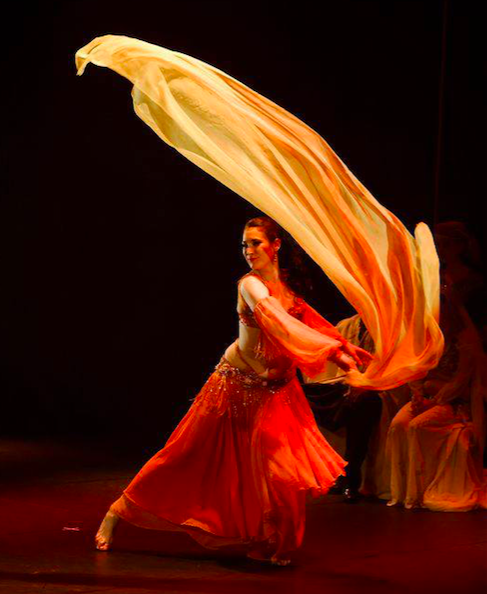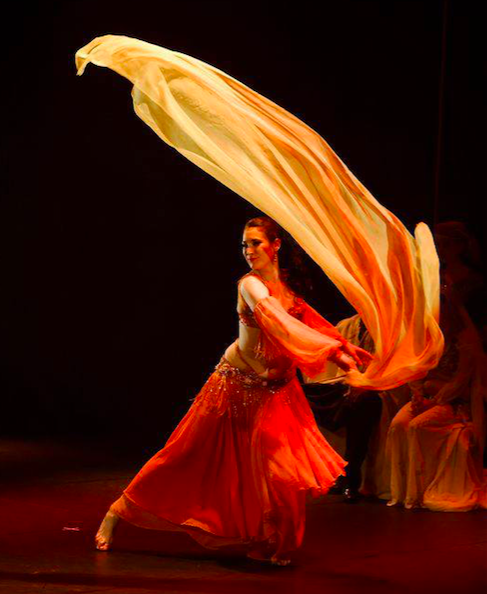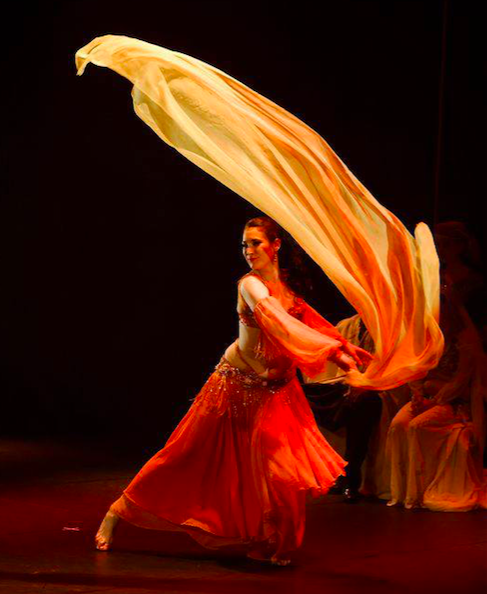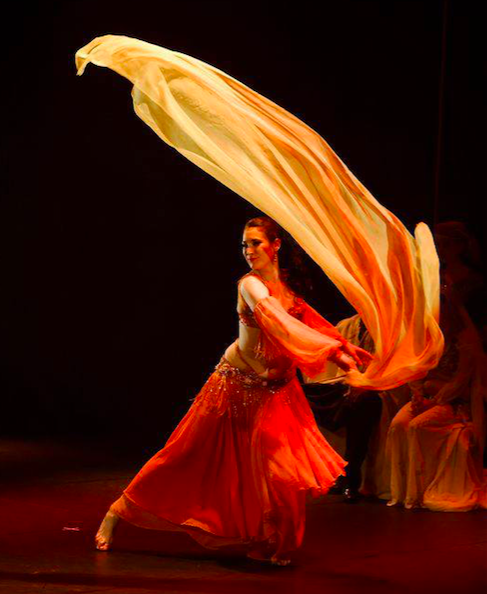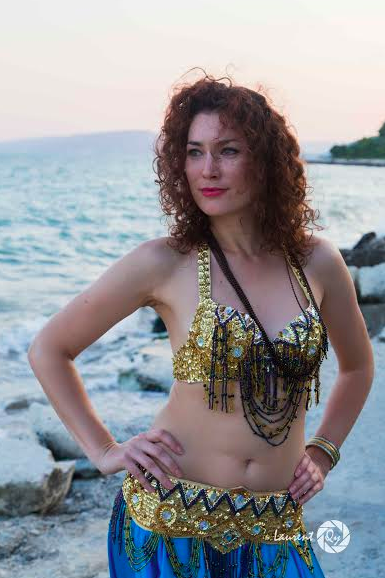 Yuliya Georgieva
Belly Dancer
                 This Storytelling Evening features Yuliya Georgieva, Belly Dancer who will tell us her story and that of this beautiful mesmerizing and powerful form of dance. She will give a solo and duo performance with Miya who together have formed the Yuna Dance Company. 
                       Born in Kiev in the family of a Ukrainian mother and a Bulgarian father, both engineers, Yuliya grew up in Bulgaria where her studies, influenced by her parents, were focused on mathematics, physics and computers. Looking for the link between art and science she went on to earn Master Degrees in Landscape Architecture and Urban Planning. She took up ballroom dance classes at the age of 7 however finding a viable partner proved to be a difficult task. The mirror at home and an imaginable stage found her oftentimes dancing alone to MTV. 
                    Yuliya's story of becoming a belly dancer was triggered at the age of 15 when she met Silvia a belly dancer who was part of a show in a Bulgarian resort where Yuliya was also part of the show (albeit one of the god Neptune's mermaid dancers). Yuliya was completely mesmerized and blown away with the richness of the belly dance moves. However, it wasn't until 5 years later when she could formally study belly dancing, coinciding with a move to Sofia for her studies. There she learned from two of the best belly dance teachers – Nevena Georgieva (not related) and Milena Davidova both whom she "faults" (with gratitude) her falling in love with belly dance and the empowered dance community of women it creates. It was her teacher Nevena who recognized Yuliya's talent and inspired her to continue. And this is exactly what Yuliaya did. Now in parallel with a career as a Landscape Architect and Urban Planner, Yuliya's passion plays out as a belly dance teacher, dancer, choreographer and co-creator of the belly dance company of Yuna dance (formed with Miya). 
                Reflecting Yuliya's roots, the dinner menu will feature Bulgarian dishes and specialities.  This Storytelling Evening will be at a private residence in this  17th century decorated Parisian salon conveniently located just off the Champs de l'Elysee. Codes sent with RSVP.

                                                                                          Yours in belly dance,
                                                                                                               Bernadette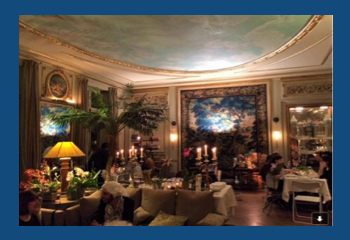 If you have never been to a Storytelling Evening here is an FAQ
WHAT ARE THESE STORYTELLING EVENINGS? 

Events at a private residence  where a storyteller (author, entertainer, artist, musician, magician, opera singer, dancer, actor, expert in a particular field) tells a story around culture, lifestyle, entertainment, travel or the arts. The idea is to ENTERTAIN, AMUSE, EDUCATE, ENLIGHTEN or any combination thereof.
WHO ATTENDS?

25-30 Storytelling aficionados who hail from across the globe and understand English.
WHAT IS THE DINNER MENU?

The menu varies and is a very important part of the evening. With advice from a Chef, cuisines from the "four corners of the globe" have ranged from Mexican, Italian, Lebanese, Thai, Canadian, Spanish, Indian, French, Cajun, French, regional French and oftentimes fusion. Vegetarian options are available. Wine, juice, and other beverages are served as well as a selection of teas and coffee with a delightful dessert.

WHAT IS THE COST?
 
32 Euros which includes presentation, dinner, wine, beverages, juice, dessert, coffee.

HOW DO I REGISTER?
On this site    
www.visibilitybranding2015.eventbrite.com

HOW OFTEN ARE THESE STORYTELLING EVENINGS? 

Once a month usually on a Saturday
DO YOU WELCOME SUGGESTIONS FOR STORYTELLERS?
 Yes!  This could be you, someone you know in Paris or someone who may be passing through.

WHO HAVE BEEN THE PREVIOUS STORYTELLERS?
 For a full list and description of the past 25 plus Storytelling Evenings, view on this site   
www.storytellingevenings.com

When & Where

NEW LOCATION Private residence. Codes sent with RSVP
4 Rue Paul Baudry
75008 Paris
France


Saturday, July 9, 2016 from 7:30 PM to 10:30 PM (CEST)
Add to my calendar