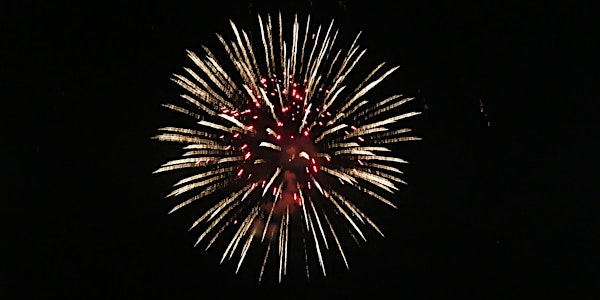 July 4th Family Fireworks Viewing – FDR Four Freedom's Park
Registration for FDR Four Freedom's Park / South Point Park Viewing of July 4th, 2022 Fireworks (Code required)
When and where
Location
Franklin D. Roosevelt Four Freedoms State Park 1 FDR Four Freedoms Park New York, NY 10044
About this event

July 4th Family Fire Fireworks Viewing
FDR Four Freedom's Park
New York's iconic fireworks display returns to the East River this year and Roosevelt Island will once again be a viewing location. The fireworks show begins at approximately 9:25 PM on Monday, July 4th. More details about the show are available at MACY'S Fireworks
VIEWING LOCATION ON ROOSEVELT ISLAND
FDR Four Freedom's Park
Roosevelt Island residents enjoy early access to registration. If any tickets remain they will be released to the general public on Friday, July 1st at 12 PM.
Gates open at approximately at 6 PM to 9 PM
No entry is permitted after 9 PM
Latecomers will not be admitted after 9 PM
Area closes at 10:30 PM
Ticket Registration begins on Wednesday, June 29th at 12 PM
Legal identification required
1,500 tickets are available for Four Freedoms Park
Food and beverages, except water, are restricted to designated areas of the Park
You can register for up to FOUR free tickets PER HOUSEHOLD. EACH ATTENDEES' OWN NAME MUST BE ENTERED. Using the same name will cause automatic duplicate deletion. Each registered person has their own distinct QR identifier, do not make copies of same for all parties to use - each person must have the one issued in their name.
Ticket holders must bring a either a PRINTOUT of your ticket with the QR code, OR the ticket with the QR CODE SHOWING ON YOUR PHONE to gain access to FFP (no exceptions)
A VALID PHOTO ID showing the same name as on the each ticket is also required
Only attendees with tickets will be allowed to enter FDR Four Freedom's Park; NO reservations will be made at the door
Lost or misplaced registrations will not be replaced. Photocopies are NOT accepted.
All attendees who have NOT been vaccinated against COVID-19 are reminded to kindly wear a mask throughout the event.
Please be sure to review our Prohibited Items list for the event at: rioc.ny.gov/588 and stay tuned for further July 4th guidance about island transportation, closures, and other important updates.
For more information on transportation updates, check out the Holiday Guidance.
Upon any potential safety concerns or overcrowding, the Roosevelt Island Operating Corporation reserves the right to limit access to Roosevelt Island and the fireworks viewing locations. We are not responsible for any technical issues with registration, lost items at event, scheduling of the fireworks display, weather conditions, or viewability. Positioning at event is on a first come first served basis.
By attending the event you acknowledge and agree any photographs or video where you or your guests may appear may be used by RIOC without further consent nor renumeration to you nor your guests.
This event is rain or shine.
Thank you.