We are the only public reserved seating event to watch the Boston Pops Fireworks Spectacular on the Charles River!
About this event
CBI Members, use the CBI Portal to purchase member tickets.
Avoid the commotion of the masses on the Esplanade, yet preserve the spirit of camaraderie and the sounds and sights of the Boston Pops Fireworks Spectacular as you enter our gates. Frosty desserts, ice cold Polar beverages, family fun, and an awesome waterfront view of the fireworks. This Independence Day option is by far the best that Boston has to offer.
People of all ages and from all places join us for our safe and festive party; this event is especially appealing to families as it offers a refuge from the chaos of hundreds of thousands that line the shores of the Charles. Feel free to bring extra non-alcoholic beverages, and snacks.
Admission includes:
Spacious Seating Under the fireworks,
DJ and Radio Broadcast of the Boston Pops Concert
3x 16' Jumbotrons to view the Concert
Ben and Jerry's Ice Cream
Face painting, Glitter Tattoos, and PhotoBooth, and
An amazing community minded event that you will talk about for years to come!
Location:Community Boating Boathouse on the Esplanade;between the Hatch Shell and the Longfellow Bridge next to the Charles Circle footbridge.
Times/Schedule:Admissions bracelets allow people to come and go throughout the evening.
7:00pm: Doors open, DJ, Face Painting, Glitter Tattoos, and PhotoBooth
7:00pm: Ben and Jerry's Ice Cream
9:30pm: Face Painting, Glitter Tattoos, PhotoBooth ENDS
9:30pm: Ben and Jerry's Ice Cream ENDS
8:30pm: Broadcast of Boston Pops concert begins
10:30pm: Fireworks begin
11:00pm: Boston Pops Fireworks Spectacular ends
Food/Drink/Dessert :
Includes drinks from Massachusetts' own Polar Beverages;
Includes Ben and Jerry's Ice Cream Sundae Station
Frequently Asked Questions
Q: Can I see the Pops Concert from your location.
A: We will have 3 Jumbotrons to view the Concert. You are able to see the cannons from our dock. If you want to catch the concert in person we recommend you go to the Free Pops Concert on the 3rd. Check out the official July 4th website for more info.
Q: Can I go to the Pops Concert and then come back to the docks to see the fireworks.
A: No. When the concert begins the entire Esplanade is packed very tightly and movement is restricted. You'd be unable to get back to the Boat House in time for the fireworks. We broadcast the entire show over loud speakers and jumbotrons.
Q: Do I need to bring a chair or blanket?
A: No, we provide seating. However, those sitting in open seating may bring folding lawn type chairs if they wish.
Q: Is any part of the ticket price tax-deductible?
A: Community Boating is a 501c(3). The amount of the contribution that is deductible for federal income tax purposes is limited to the excess of the ticket price over the value of goods and services received. Our good faith estimate of the value of goods and services received is $20.
Q: Is your dock handicap accessible?
A: Yes. Our dock has been built to be 100% accessible. However, not all tables on the dock are in handicap accessible locations. Please contact us if your require wheelchair accessible seating.
Q: Will there be anything vegetarian, vegan, or gluten free to eat?
A: Ben and Jerry's will serve no sugar added, and Diary Free confections. Optional Meal Boxes have vegetarian, vegan, or gluten free options.
Q: Can I bring my Pet (Dog, Cat, Lizards, etc.) to the event?
A: No, the only animals that are allowed on the dock are certified Service animals providing service to their owner.
Q: Can we bring alcohol to the event?
A: No alcohol is allowed on the docks or on the Esplanade. We're not kidding, please don't bring any alcohol. This is a State rule, not a CBI Policy.
Q: What else do I need to bring?
A: We recommend you bring sunblock and a sweatshirt, even on hot days it sometimes gets cold at night.
Q: Where can I stay?
A: The Liberty Hotel, Located steps from CBI is our preferred hotel partner.
Q: Is parking available?
A: Please see parking and other transit options on the Boston 4 website, please note that the accesable shuttle does NOT stop at the Boathouse.
Q: Will you be selling discounted tickets thru sites like GiltCity, GroupOn, Etc.
A: No. Tickets are only offered thru our website and at the Boathouse. We do not offer any discounts except for groups of 20 or more. If you you'd like to discuss group pricing with us, please contact the front office at FrontOffice@community-boating.org or Sidaulia Benson at 617-523-1038.
Additional Terms, Conditions, and Refund Policy:
Tickets may be refunded in full until 30 days before the event after which tickets are non-refundable.
Tickets may not be re-sold. Resale or attempted resale may subject the ticket to revocation without refund. CBI reserves the right to request ID upon entrance.
Commercial use of this ticket is prohibited without written consent from CBI. This includes, but is not limited to, travel package promotions.
Schedule and date is subject to change by Boston Pops. In case of inclement weather or other event that causes a change in the date of the event, your ticket will be good for that date.
In case of inclement weather or other event that causes a change in the date of the fireworks but not the date of the event your ticket will be good for viewing of the fireworks at the Docks of Community Boating on the re-scheduled date.
By use of this ticket you consent to our use of your images, likeness, actions and statements in connection with recorded audio, video, or photography of this event.
Reserved Seating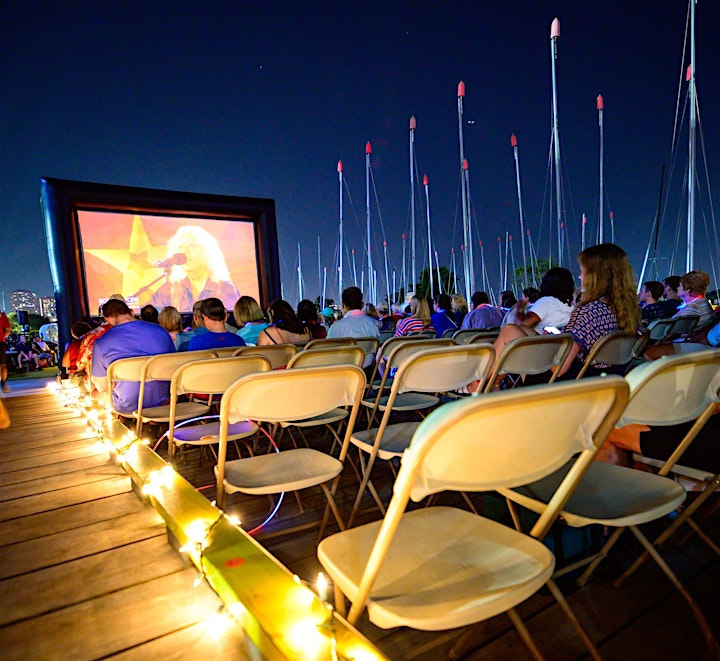 General Admission(GA) Seating
Boat Seating in foreground; Chair Seating in background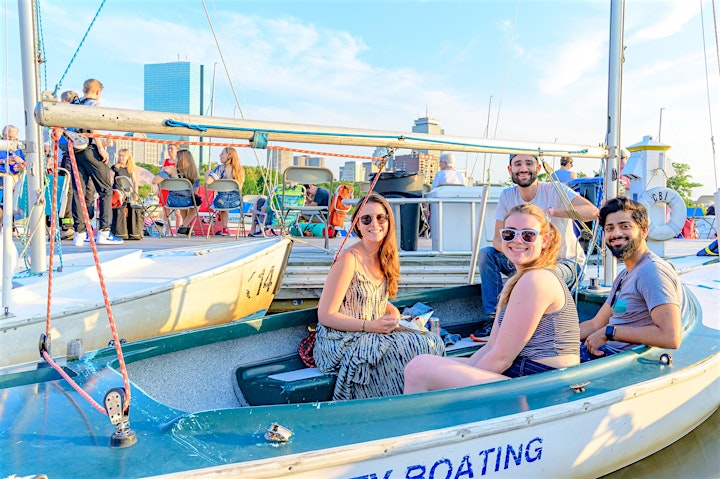 View from Gold Tables
(5 and 10)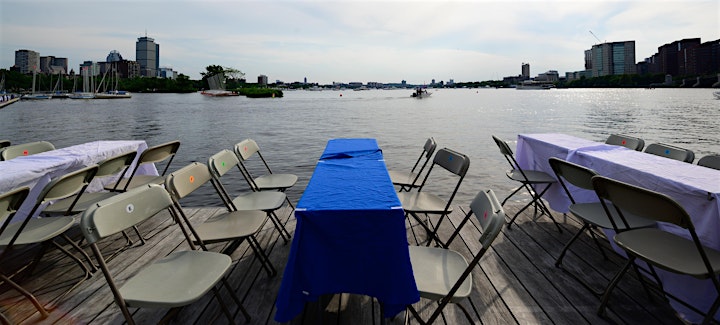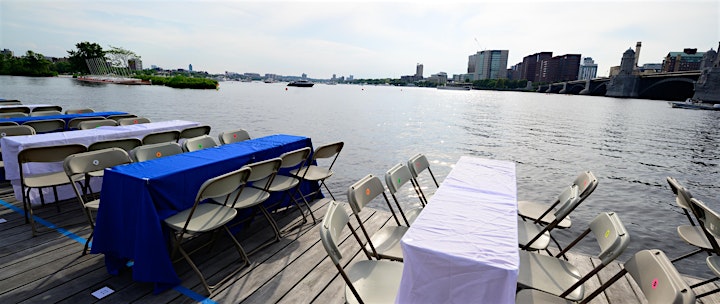 View from Silver Tables
(15, 20, 25, 30)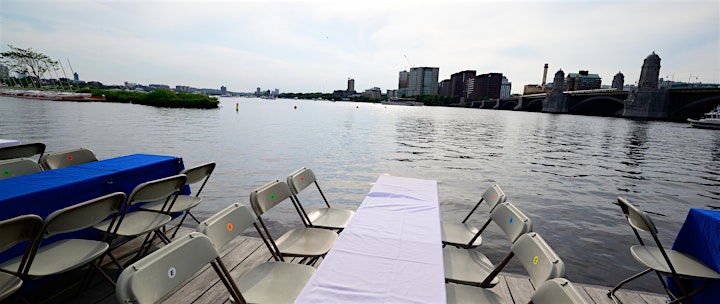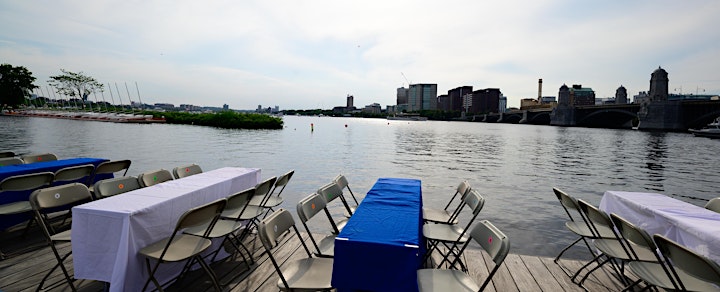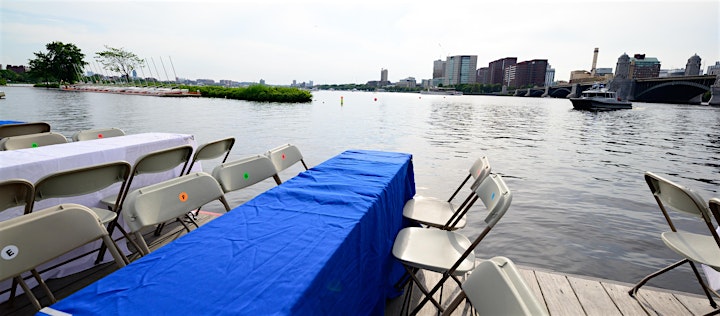 View from Reserved Tables
(35, 40, 45, and 50)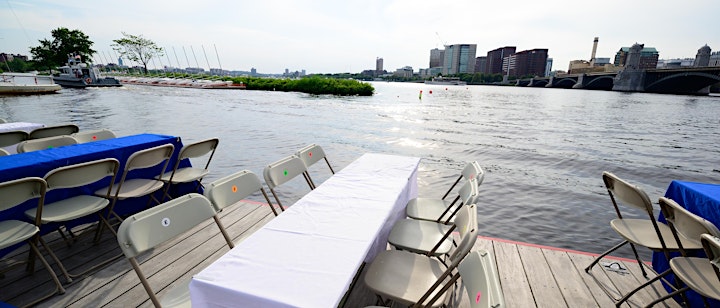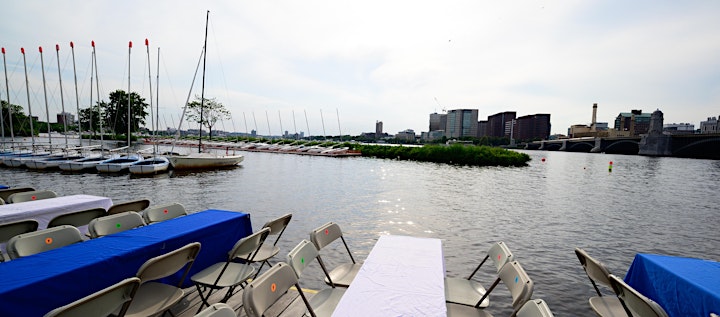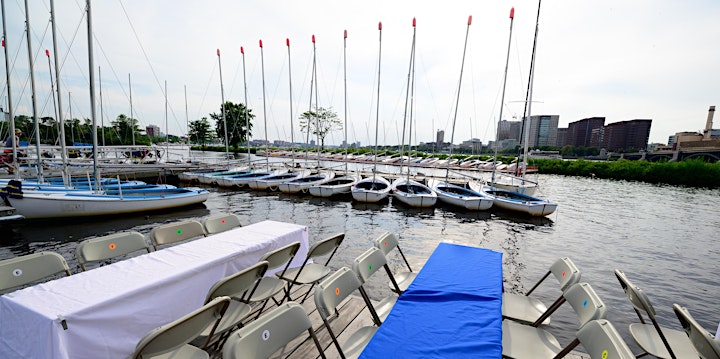 Organizer of July 4 SAILabration Fundraiser @ Boston Pops Fireworks Spectacular
Community Boating, working in partnership with the Department of Conservation and Recreation,  serves the metropolitan Boston Community by enhancing the overall quality of city life. The scope of our organization encompasses a diverse population. Community Boating Inc. is a private, not-for-profit 501(c)3 corporation, offering programming for adults, youth, and individuals needing special assistance. The mission of Community Boating, Inc. is to enable "Sailing for All". We offer sailing and other water sports to people of all ages, abilities, and means in the greater Boston area. We promote an accessible and welcoming environment that encourages learning, volunteerism, and community spirit.