July 31, 2021 - Steamboat Pro Rodeo - Experience the western heritage of Steamboat Springs, CO! Perfect for families, friends, and groups!
About this event
Important Ticket Information
BBQ & Music Start at 6:00pm | Performance starts at 7:30pm
SEATING OPTIONS:
Covered Grandstand Seating: $25
Uncovered Concrete Seating: $20/Adults and $10/Kids
Children 6 & Under are Free | Child Tickets are for ages 7 to 15 | 16 years and older need Adult Tickets
Handicap parking and seating available.
PLEASE NOTE THAT TICKETS ARE NON-REFUNDABLE.
COVID 19 Updates: At this time masks are not required at the rodeo. The CDC recommends that all attendees who are unvaccinated continue to wear a mask. We encourage rodeo attendees to follow CDC guidelines.
The Brent Romick Rodeo Arena is located just a couple of blocks from downtown at 5th Street and Howelsen Parkway in the Howelsen Hill sports complex. There is parking on the rodeo grounds and nearby. If you want to avoid the crowd after the rodeo ends, park downtown and walk to the rodeo arena.
The Steamboat Rodeo is Historic!
The rodeo was a part of Steamboat Springs' culture even before the town was incorporated over 100 years ago, and it's a tradition that is alive and well today.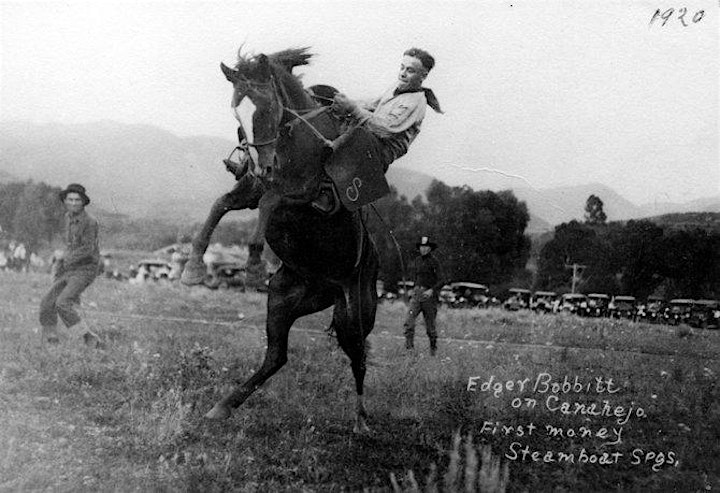 Rodeo is tied to ranching, and Steamboat Springs grew up as a ranching community, so the town was full of skilled cowboys and cowgirls, and horses that were bred for work, not temperament, and tended to be large and a bit ornery. The local cowboys thought nothing of riding these hard-to-handle animals, and casual bets often resulted in impromptu rodeo-type competitions in fields or on main street.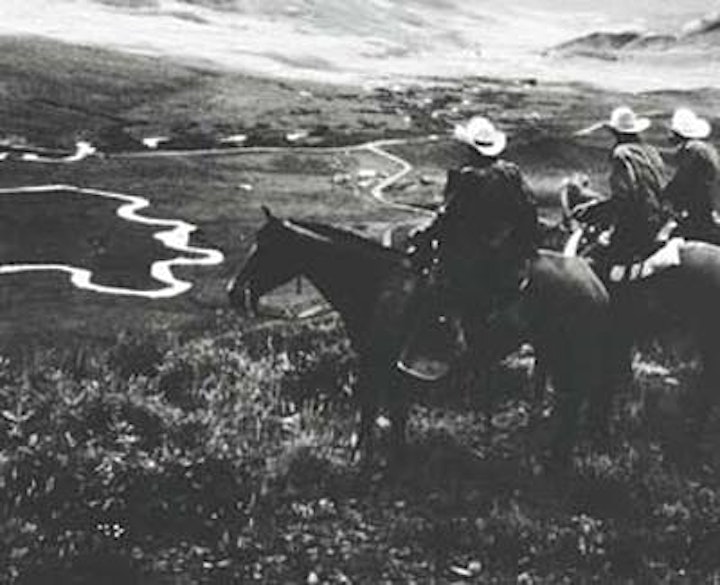 Steamboat's rodeos have grown over the years and are now major events sanctioned by the Professional Rodeo Cowboys Association (PRCA), and there is a modern rodeo arena in downtown Steamboat on the same land the cowboys chose for their competitions years ago. The arena underwent renovations in 1989, and in 1990 it was renamed the Brent Romick Rodeo Arena in honor of local rodeo rider Brent Romick.
The rodeo is still an important part of summer in Steamboat Springs. Every Friday and Saturday evening from mid-June to mid-August Steamboat holds PRCA-sanctioned competitions during the Steamboat Springs Pro Rodeo Series, with additional rodeo events, such as pro bull riding, team penning and team roping throughout the summer.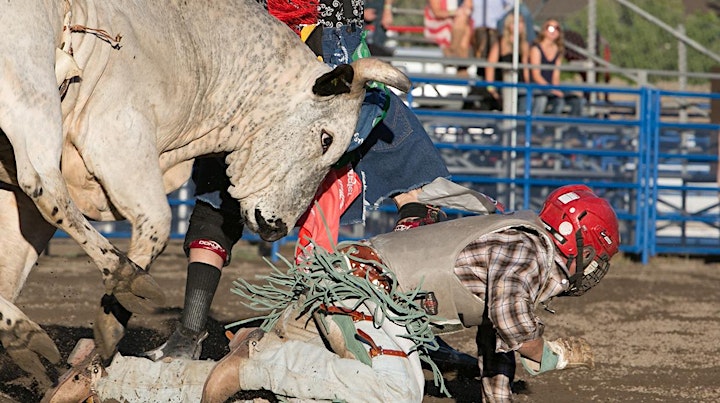 Steamboat's rodeo is as popular today as ever. While the sport doesn't utilize many modern inventions, its roots run back to the cowboy era, which is one of the most popular historically. Today, cowboys are still icons of the West for their independence and toughness, which spectators can watch first-hand during rodeo competitions.
Why is the rodeo so important to the town of Steamboat Springs in this modern day and age? "Steamboat was a ranching town before it was anything else," said John Shipley of the Steamboat Springs Pro Rodeo Series. "I think the rodeo is important to our community because it reminds us of our heritage in Northwest Colorado. It helps us keep our noses on our faces and not up in the air and our boots planted firmly on the ground."