July 30th Storytelling Evening & Dinner with James Creedon - "Thanks to Your Noble Shadow" documentary

Saturday, July 30, 2016 from 7:30 PM to 10:30 PM (CEST)
Event Details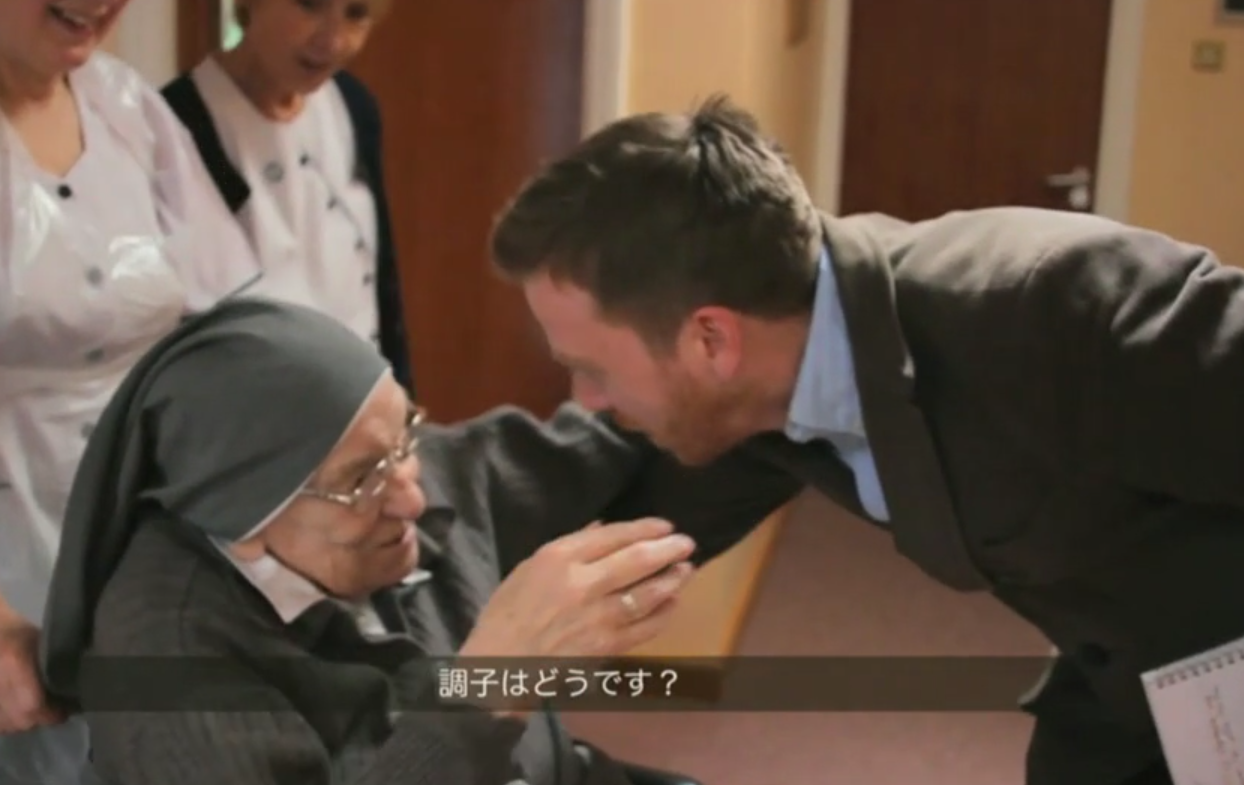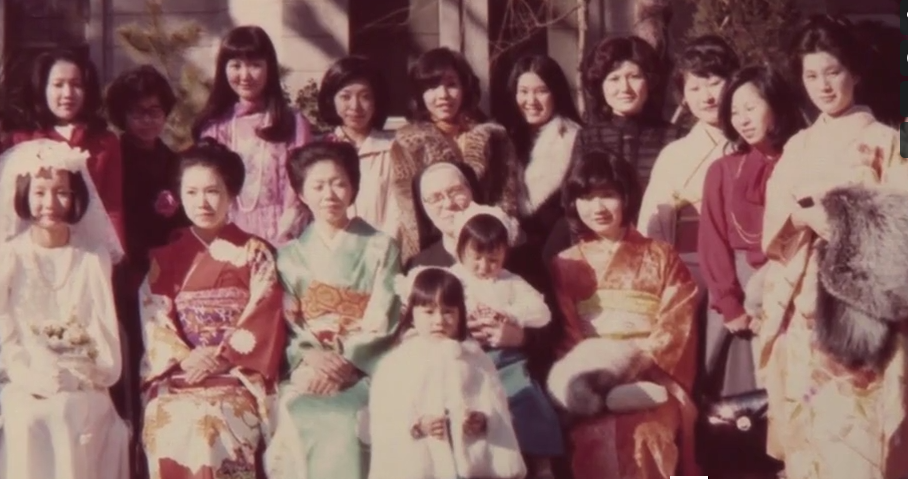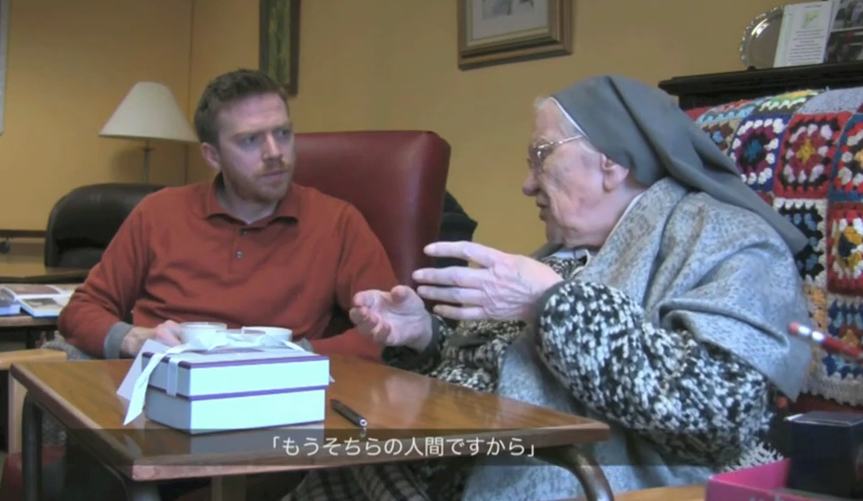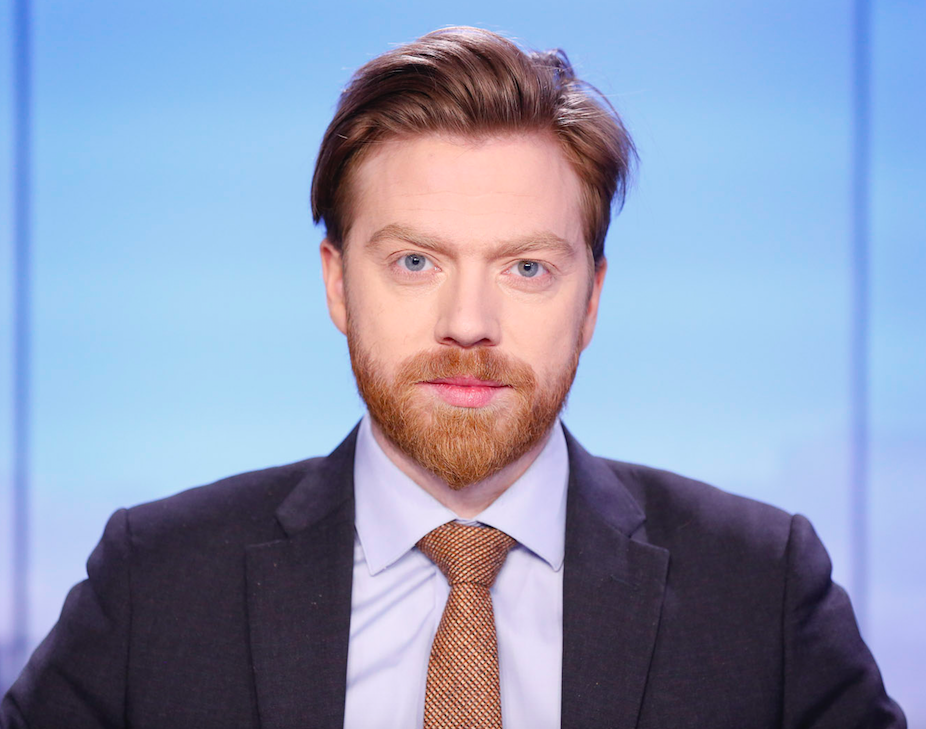 James Creedon
"Thanks to your Noble Shadow"

 This Storytelling Evening features James Creedon. Originally from Ireland he has lived in Paris for the past 11 years and is a TV journalist and broadcaster at France 24 television. In 2013, he began recording the memories of an elderly relative who had spent 75 years in Japan as a missionary nun. This evolved into making the documentary "Thanks to your Noble Shadow" about Jennie O' Sullivan – or Sister Paschal – one of Ireland's last Catholic missionary nuns. She spent 75 years in Japan, returning to her homeland at the age of 98. She was the first English teacher at one of the country's most prestigious girls' schools, Denenchofu Futaba in Tokyo. Amongst her past pupils is Japan's Crown Princess Masako.
As her much younger cousin, James was fascinated by her story and its epic quality. In 1935, as a young woman, she journeyed by boat to a strange land on the other side of the world, not speaking the language and thinking she would never return home.  James will recount the story of this remarkable woman and his journey in capturing the remarkable lucidity and energy of her narrative.
The dinner menu will be  assortment of Maki, Temaki & California Rolls as well as Miso Soup, Chicken Teriyaki, other items and for dessert an Irish Angel Food Cake with Green Tea Ice Cream. This Storytelling Evening will be chez moi. Codes sent with RSVP.

                                                                                           Yours in story,
                                                                                                               Bernadette
                                                                                                                                   

James Creedon Media Editor
"MediaWatch" on France 24  http://www.france24.com/en/category/tags-auteurs/James%20CREEDON
"Thanks to your Noble Shadow"a documentary about Ireland's last missionary nun in Japan
Blog: 75yearsinJapan.wordpress.com
Backstory: 75yearsinjapan.wordpress.com/about-the-film
Fundraising page: 75yearsinJapan.wordpress.com/fundraising
Vimeo / Trailer: https://vimeo.com/137942134
Facebook: https://www.facebook.com/ThanksToYourNobleShadow
If you have never been to a Storytelling Evening here is an FAQ
WHAT ARE THESE STORYTELLING EVENINGS? 

Events at a private residence  where a storyteller (author, entertainer, artist, musician, magician, opera singer, dancer, actor, expert in a particular field) tells a story around culture, lifestyle, entertainment, travel or the arts. The idea is to ENTERTAIN, AMUSE, EDUCATE, ENLIGHTEN or any combination thereof.
WHO ATTENDS?

25-30 Storytelling aficionados who hail from across the globe and understand English.
WHAT IS THE DINNER MENU?

The menu varies and is a very important part of the evening. With advice from a Chef, cuisines from the "four corners of the globe" have ranged from Mexican, Italian, Lebanese, Thai, Canadian, Spanish, Indian, French, Cajun, French, regional French and oftentimes fusion. Vegetarian options are available. Wine, juice, and other beverages are served as well as a selection of teas and coffee with a delightful dessert.

WHAT IS THE COST?
 
28 Euros which includes presentation, dinner, wine, beverages, juice, dessert, coffee.

HOW DO I REGISTER?
On this site    
www.visibilitybranding2015.eventbrite.com

HOW OFTEN ARE THESE STORYTELLING EVENINGS? 

Once a month usually on a Saturday
DO YOU WELCOME SUGGESTIONS FOR STORYTELLERS?
 Yes!  This could be you, someone you know in Paris or someone who may be passing through.

WHO HAVE BEEN THE PREVIOUS STORYTELLERS?
 For a full list and description of the past 25 plus Storytelling Evenings, view on this site   
www.storytellingevenings.com

When & Where

Private Residence Codes sent with RSVP
55 Boulevard Richard Lenoir
75011 Paris
France


Saturday, July 30, 2016 from 7:30 PM to 10:30 PM (CEST)
Add to my calendar