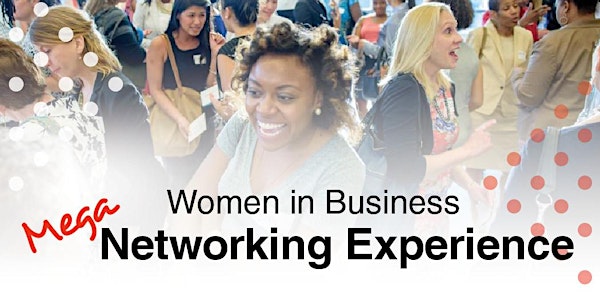 July 21 | Women in Business MEGA Networking Experience
When and where
Location
Maggiano's Santana Row 3055 Olin Avenue San Jose, CA 95128
Description
A networking experience to connect and talk business •

Do you enjoy helping others?

We are business women supporting business women no matter your role, profession or industry. Whether you work for a company or own one, we're helping each other.

You've likely heard successful business women assert that woman need to support each other. Many of us agree. Many of us long for that. We want it, where do you start? Why don't we support each other very well?
First it starts with YOU deciding you will support women and learning to get better at it.
Next you've got to show up to engage. Step away from your computer and show up!
Register RIGHT NOW for this event to actually experience what support looks and feels like.

Women supporting women starts with you. Too many women struggle with aloneness and loneliness and doing it on their own. We've got to change this attitude. We need each other.
Business Women of Silicon Valley is Inclusive | Caring | Productive
You'll develop business friendships with a diverse group of business women. • We Network to Make Business Happen! •
What do YOU need?

Expand your network
Mentoring
Inspiration
Sales
Job leads
Speaking engagements
Referrals
Opportunities
Events
Collaborations
Advocates
Introductions
Resources
Likes
This experience is all about YOU meeting more people. •
CONNECT with at least 10 others in a meaningful and productive way.
ASK for what you need. We will help when and where we can.
LEARN a business tip or two.

You'll be invited to join Business Women of Silicon Valley. We're always looking to include more Business Friends.

"Feature Your Business" •
For an additional $99, you can feature your products/services at this event.display your products/services on a 6' draped tablegive a 30 second introduction to the entire groupinclude your contact information in a follow up email we send to all attendeesSimply add this ticket type to your event registration when you register.

Agenda •
10 - 11 registration and informal networking...a full hour!
11 - 1:30 2 rounds of networking | lunch | invitation to join Business Women of Silicon Valley

For More Information, Contact • Kristy Rogers | 408-288-8484