Event Information
Location
http://JonesN4CrossFit.com/
2250 Thousand Oaks suite 116
Suite 116
San Antonio, TX 78232
Description
To create a more intimate shooting enviroment and maximize
actual shooting time, and by the request of Briana,
I've limited this workshop to the first 5 Photographers.
EARLY-BIRD Pricing until June 15, 2013 on this LIMITED SEATING Workshop.
Location: Jones-N4 Crossfit, 2250 Thousand Oaks, Suite 116, San Antonio, TX. 78232
Skill Level: All Levels, Beginner to Pro
Equipment: DSLR Camera (Lights, Backgrounds, etc provided by the Workshop)
---
Workshop concept will be based on this Glitter Photo by: The Appleseed Studios
who also does workshops.
+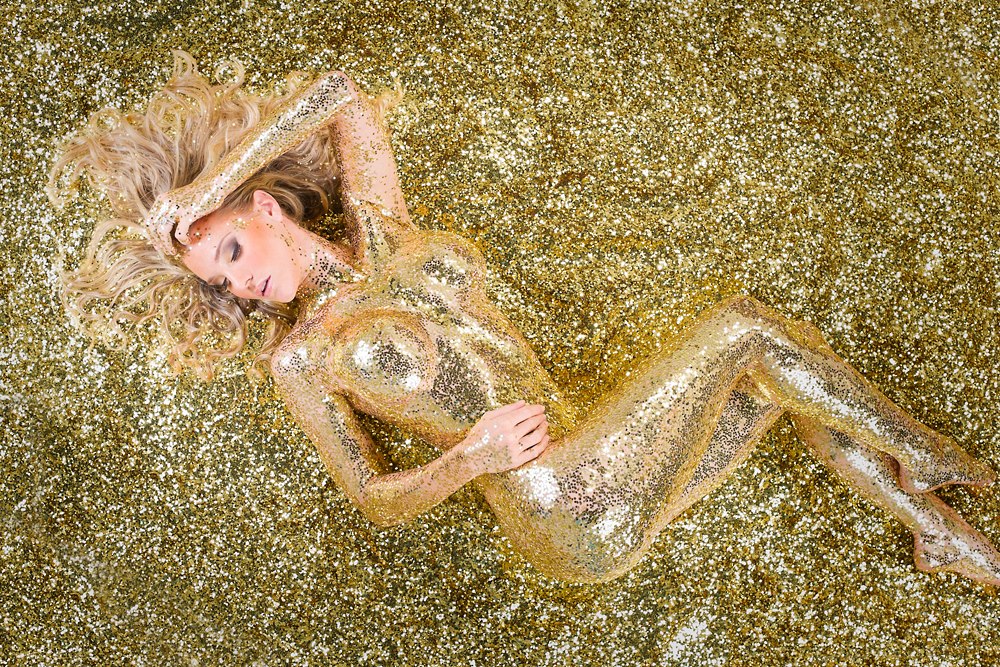 Of course we'll alter the approach and materials,
and also aim to make a similar Full Body Shot using Holi Powder like below:
---
BONUS!
SUBMIT YOUR BEST PHOTOS FROM THIS WORKSHOP
to be CONSIDERED for the PURALATINAS.COM 2014 Calendar!
---
Model:
1. Briana Barela - See more of her photos here---> MM# 1551718
---
A TESTIMONIAL from our LAST Workshop
"The Glamor Workshop I recently attended was awesome!
The studio atmosphere was nice and relaxed, and really set the tone for the shoot. I would highly recommend anyone who's looking to up their photography game to attend!" -Steven Anthony
---
Ask yourself this:
1. Do I want to improve my confidence in photographing models?
2. Do I want to improve my confidence in using my lighting system?
3. Do I want to create images that will stand out from the competition?
4. Do I want to learn using real, live models, creating images that I can add to your portfolio immediately?
If you said yes to any of those questions, do yourself a favor and invest in yourself. Save yourself from wasting time and money on trail-and-error, and learn it quickly and inexpensively. Register now for one of our workshops and we'll get you started on learning these skills.
Instructor:
Sean Stevens MM##93934 Follow Me on Twitter
An award-winning and internationally published photographer with over 20 years of experience will teach you cutting-edge Glamour lighting and posing techniques that will take your photography and portfolio to the next level. You'll get to photograph live models and add the photos you created to your portfolio to give it a kickstart right away, and add another line of income to your business.
Invest in yourself now. You Deserve it!
Published Work:
PuraLatinas.com 2013/2014 Calendar
GuitarWorld - Girls of GuitarWorld
Christine Trimm Laura G Briana Barela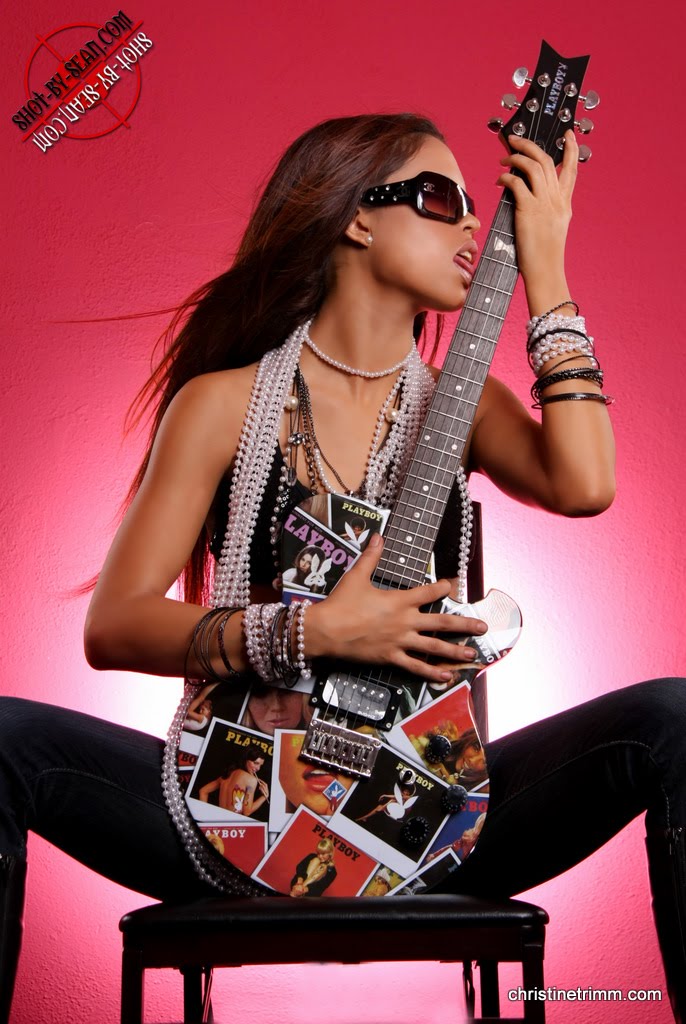 Latin Ink Magazine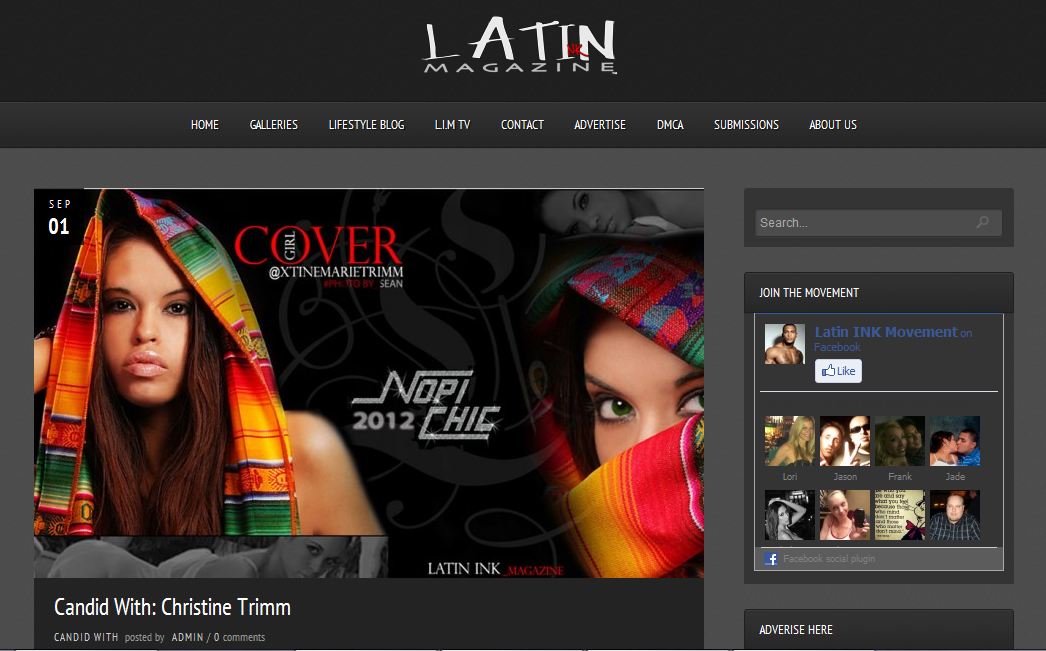 MAXIM Online Magazine
'Hot Girls Who Love the NFL' album


---
Location Sponsor: http://jonesn4crossfit.com/
---
Another Testimonial from our May 19, 2013 Workshop
"I would certainly recommend the NautiShots workshops!! I attended one a couple of weeks ago and really learned a lot about studio lighting. Sean is a great teacher, Bri is a fantastic model and Yvette did an awesome job with the professional makeup. What more can I say... get your reservations in for the next one! Definitely worth the money!"
- Larry Wiese
---
OFFICIAL MAKEUP ARTIST of iPhotoWorshops:
Bad Girl in Eden Makeup Artistry!
---
"I definitely enjoyed it a lot and would recommend everyone go to your next one. It was worth the 3 hour drive." - Edward Lai - Houston
---
Some of what you'll learn:
Posing techniques - tips and tricks for getting the best from your models!
Cutting-Edge Lighting techniques - take notes of lighting recipes. We will use up to 5 lights and multiple lighting modifiers for each setup!
Backgrounds - what to use, how to light them
---
Photographers:
To create a more intimate shooting enviroment and maximize actual shooting time the limit this workshop to the first 4 Photographers.
DSLR cameras only - If you don't know what that is, you probably don't have one :) Cyber Syncs will be available to remotely trigger the studio flashes. Those with SONY or Rebels please obtain a PC Sync adapter IF your camera may not have one built-in.
No Nudity except for implied-nudity. That is, we will only shoot when the model is ready. Do NOT touch the model.
BEFORE THE WORKSHOP: KNOW how to use the Manual Settings on your Camera. Especially how to set manual shutter speeds and f-stop sizes. But also, how to adjust your custom white balance.
If you have any questions or need assistance, feel free to contact me using the 'Contact the Host' button, or call me at 210-692-4074
---
Model Releases:
The model will be literally working her butt off for you photographers. So, considering the value of the workshop, and the amount of time she'll be working for you, I'm suggesting that photographers tip her between $30-60 (some have tipped $100) in consideration of a model release from Briana. Please take into consideration how hard she'll work and the quality images that she'll help create for you. The Return-on-Investment is virtually priceless. This is strictly voluntary, but customary.
The model release is basically a standard model release customized to reflect the nature of the workshop. I'm sure you wouldn't want to see your picture, taken at a workshop, appearing in a national Coca-Cola campaign without the compensation that would normally be expected. And, the same goes for the model. So, the Model Release is worded that the photographer can use the photograph for their portfolio, INCLUDING the use of those images for self-promotion through websites, pamphlets, advertising, etc. That seems more than fair, all things considered.
Also, the models appreciate any finished images you can provide them. I'll have her email, facebook pages, etc available for you to send them prints/files. Yes, I know alot of us will have similar images, but I know there are some great creative edits that some of you will do.
---
---
Need Help?
---
On the fence about attending? Testimonials/Reviews:
I have been interested in picking up studio and glamour photography skills for some time. I had attended a couple of workshops prior to Sean's and, while enjoying the experience, felt like I didn't leave with much new knowledge or the photos I had hoped for. Things were just too fast paced and canned or the photographers were left alone without much help or time with the available models.
I've now attended two of Sean's workshops. The first a group of ten at the Ivy bar in San Antonio and the second a small implied nude workshop with Briana Barela. I must say that both venues exceeded my expectations. Things were never rushed, the groups were small enough to allow plenty of time for shooting and asking questions. Setups were organized and the days flowed quickly. At the larger workshop, there were enough models to keep all busy and with a variety of experience levels. Sean or others were always available and willing to help out.

I managed to come away with many excellent images and felt that I was able to learn a lot in the process. Sean keeps his groups small enough to enable everyone plenty of time to shoot and the attendees that have some skills are helpful and willing to assist newbies.

I highly recommend his smaller workshops with Briana. She is a gem to work with and is at ease with less experienced photographers. She starts at 100% and just keeps going like the energizer bunny.

At both of the workshops, I felt more like a new friend than a client. I plan on attending more and look forward to working with Bri and Sean again. Thanks folks, I had a fantastic time.

-John Myers
Jesus Garcia on June 12/10 (from his blog)
"This past weekend, I had the opportunity to attend a photo workshop in San Antonio. This being my first workshop, I had no idea what to expect. I felt both nervous and excited. Luckily, my nerves subsided in the first hour… A big thanks goes out to
Sean Stevens
for sharing his knowledge of photography and putting together this workshop. Assisting Sean was
Scott Remmers
and
Alan Brzozowski
who not only helped Sean but also shared their knowledge of photography, as well. Thank you's also go out to Tricia, Amanda, and Briana for working the cameras all day; Andria for doing the girls makeup and hair; and Wes for opening the doors to his beautiful home and being such a gracious host. I truly had a great time, met some wonderful people, and came home even more excited about photography.
This was a great learning experience and I would definitely recommend this workshop to other photographers."
---
Refund Policy:
Sometimes things just come up. And we understand. We've never had to cancel a workshop, but if we did we'll either credit you for another workshop, or issue a full refund.
Keep in mind that there are upfront costs associated with running a workshop like this. We have to pay and feed the models, the Makeup Artist, location fees, advertising, etc. With that in mind, and because of the short lead times on our workshops, any deposits are non-refundable if you need to cancel for any reason. We wish you never will have to, but if you've paid in full, and can't attend the workshop due to extenuating circumstances, we will issue a full refund less the deposit fee.
No refunds will be issued for cancellations within one week of the date of the workshop.
---
Date and time
Location
http://JonesN4CrossFit.com/
2250 Thousand Oaks suite 116
Suite 116
San Antonio, TX 78232
Organizer of July 21 - Saxy Glitter Implied-Nude Workshop featuring ~Briana Barela~