Event Information
Refund policy
Contact the organizer to request a refund.
Eventbrite's fee is nonrefundable.
A $15 ticket gets you into the fest and onto The Zoom with us + we donate 25% of ticket sales to Bay Area Cancer Connections!
About this event
QuaranPalooza: Playing For A Cause
We're excited to bring you the multi-performer, multi-genre livestreaming music festival extravaganza we call QuaranPalooza. This is number 15, and we have 18 fantastic performers and 8 1/2 hours of music for ya, this Saturday 7/31 12-8:30PDT! With performers from Queens, Arkansas, Portland and plenty of talent from right here in The Bay Area!
This is a very special gathering, something that helps cancer patients and their families, and we're blessed to have a very supportive and all-inclusive community.
This month with some crafty "backwards headlining" we have Mark Karan kicking things off at noon. He's best known for his work with The Other Ones, Ratdog, Phil Lesh + Friends and has appeared on Austin City Limits and Late Night With Conan O'Brien.
Next up will be David Gans, longtime host of nationally syndicated radio show The Grateful Dead Hour and is an excellent songwriter, known for his music loop work, often creating spontaneous compositions during a performance. He performs at many festivals including Gathering Of The Vibes and High Sierra Music Festival. He has performed with members of The Grateful Dead, JGB, The New Riders Of The Purple Sage and is credited by many for encouraging Grateful Dead bassist Phil Lesh to emerge from retirement.
Get a ticket @ https://bit.ly/quarantix and join us in The Zoom, and we'll donate 25% of ticket sales to Bay Area Cancer Connections! We have a goal every month of raising and donating $100, you can help make that happen by getting a ticket or can donate after clicking the tickets button.
The show will feature :
Mark Karan 12-12:30
David Gans 12:35:1:05
Kevin Radley 1:10-1:35
Cello Joe 1:40-2:10
Craig Greenberg 2:15-2:40
Mjoy 2:45-3
Sara Rodenburg 3:05-3:25
Hideo Date 3:30-3:50
David Jesitus 3:55-4:10
Tomi Rose 4:15-4:35
The Hughes Effect 4:40-5:05
Frances Ancheta Becker 5:10-5:30
Dawn Ellerbeck 5:35-6
Teri Untalan 6:05-6:25
John Rybak 6:30-6:50
Nate Lopez 6:55-7:25
The Genie 7:30-7:55
DB Walker 8-8:30
We'll all be doing live music sets with some live Zoom interaction/Q & A between performances.
$15 tickets will be available for purchase if you'd like to support your local artists and also join the Zoom with audio and video interaction. It will also be available to view for free if you'd like to just watch, and tips will also be welcome through paypal/venmo for performers.
A $15 ticket gets you into the fest and onto The Zoom with us + we donate 25% of ticket sales to Bay Area Cancer Connections!
Event Page -> https://www.facebook.com/events/2112956958842028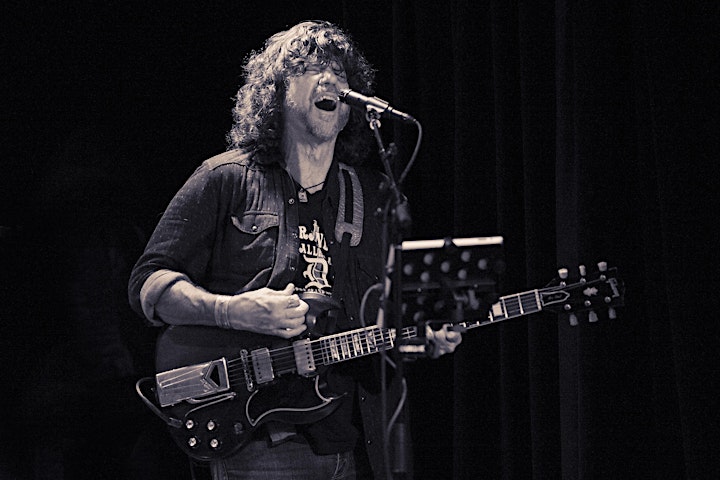 Best known for his extended time around the Grateful Dead scene as lead guitarist for Bob Weir & Ratdog, Mark is far more than his time in the "land of the Dead" might imply... a consummate team player for many years, his six-string contributions have added something special to tours with Ratdog, The Other Ones, Delaney Bramlett, Dave Mason and Paul Carrack... and as a "value added" guest for impromptu sit-ins with the Allman Brothers, Trey Anastasio, Gov't Mule, Jackie Greene, ALO, Levon Helm, Chuck Leavell, Little Feat, Phil and Friends and many more...
"Playing with [Bob] Weir for a dozen plus years and being encouraged to freely interpret Dead music as faithfully or as personally as I could imagine was a real blessing," says Karan. "The experience was a huge opportunity to explore musical freedom and self-expression and that's still what I'm all about."
Recently the San Francisco-based singer-songwriter-guitarist has been preparing to launch a new interpretive band inspired by David Gilmour and Pink Floyd called the Gilmour Project, featuring Mark, Jeff Pevar (David Crosby, Ray Charles), Prairie Prince (Todd Rungren, Starship), Kasim Sulton (Todd Rundgren, Blue Oyster Cult) and Scott Guberman (Phil and Friends), touring with "Live Dead 69", another interpretive band, based on Grateful Dead material and featuring Mark, Tom Constanton (original Grateful Dead keyboardist) and Slick Aguilar(Starship and David Crosby).
Mark is also nearly finished recording and mixing his next record and is embarking on the most personal phase of his career yet. Given his vibrant chops, warm voice, and intuitive, inspired grasp of music, it's bound to be an exciting time.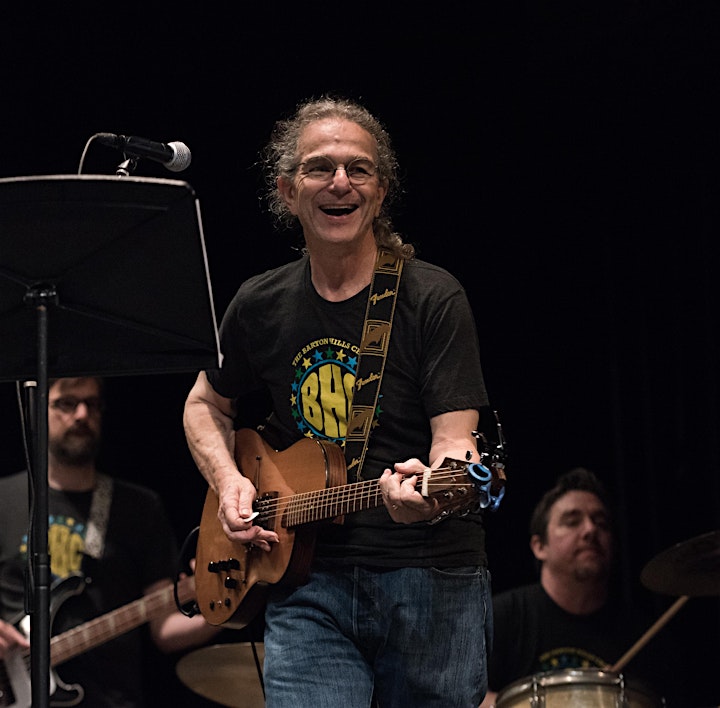 Literate, improvisational folk-rock with looping.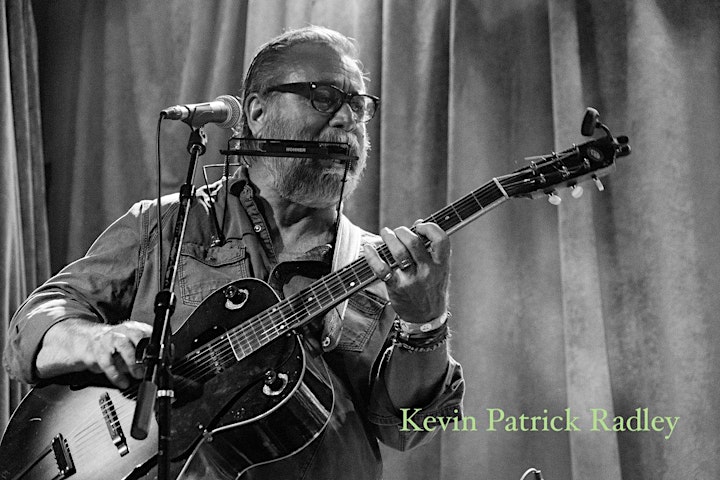 Kevin Patrick Radley is a singer songwriter from Vallejo, Ca. He draws his musical influences from the American musical landscape of blues, country, soul and the occasional country holler. His songs explore time honored themes of love, loss and redemption and performed in the spirit of the juke joint jam.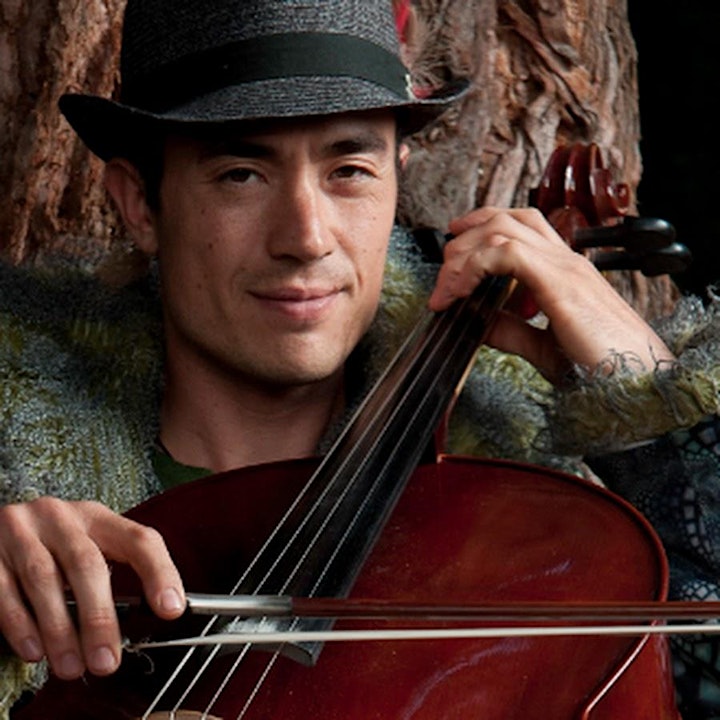 Joey Chang aka CelloJoe is an anomaly in the world of cellists.
Cello + beatboxing + vocals + live looping = Cello Joe
Cello Joe plays the cello while beatboxing, looping, and singing. It's Classical Hip Hop. He creates fat beats with a cello and his mouth and he does it live!
His lyrics weave together sustainability, environmental justice, and social awareness. They entertain, inspire, and make you wonder.
By beatboxing, throatsinging, singing, plucking and bowing the cello, CelloJoe can mimic many styles of music from dubstep to folk to rock to classical to hip hop.
CelloJoe is the world's first long distance musical bike touring cellist.
He has ridden his bike over 10,000 miles in the US, Canada, Mexico, Europe and Australia.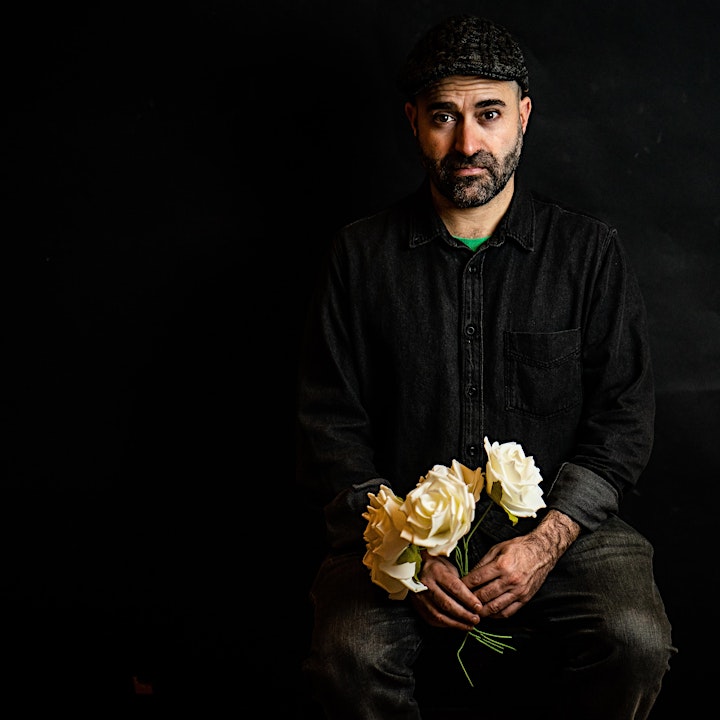 Craig Greenberg has been hailed as NYC's most acclaimed post-millennial piano man. Over the past 15 years, the native New Yorker has been a staple on the city's music scene, capturing and building on the spirited ivory traditions of greats like Billy Joel, Ben Folds and Randy Newman with sparkling, soulful new musical twists, a larger than life personality and his insightful, dramatic sense of storytelling.
Craig has independently released 4 albums (his most recent full length Phantom Life released in Dec 2020), and has performed upwards of 1000 shows, since his start playing in bars while living in Chile, and later Spain, in the early 2000s. His songs have received praise in American Songwriter, the Huffington Post, Relix Magazine, and have been played on radio stations all around the country and internationally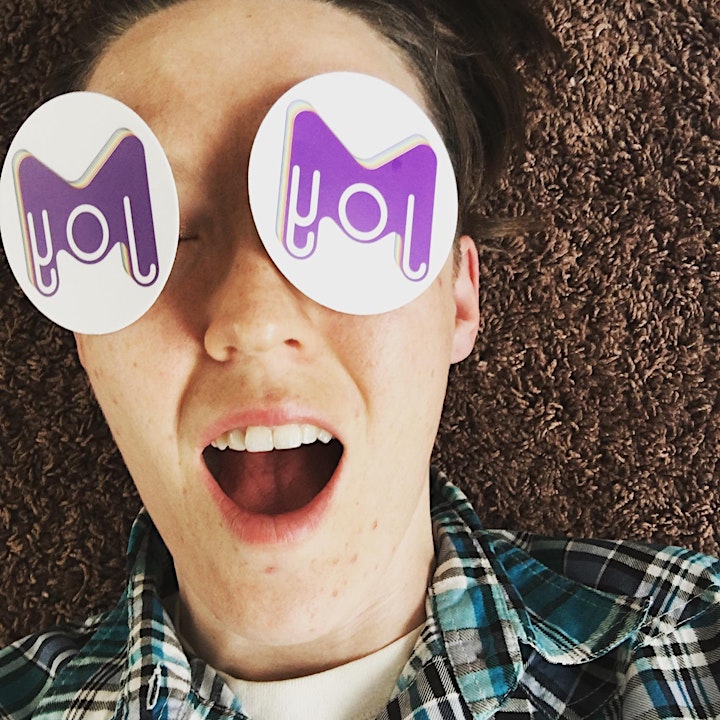 Write a short bio for your act. Limit it to 3-5 sentences and less than 100 words. *
MJoy is a singer songwriter from the Bay Area. Influences span across all genres but the heart of her sound is a pop-rock concoction. When she's not being a starving artist, she's educating herself on how to earn more, and get the positive messages in her songs out there to the rest of us🙌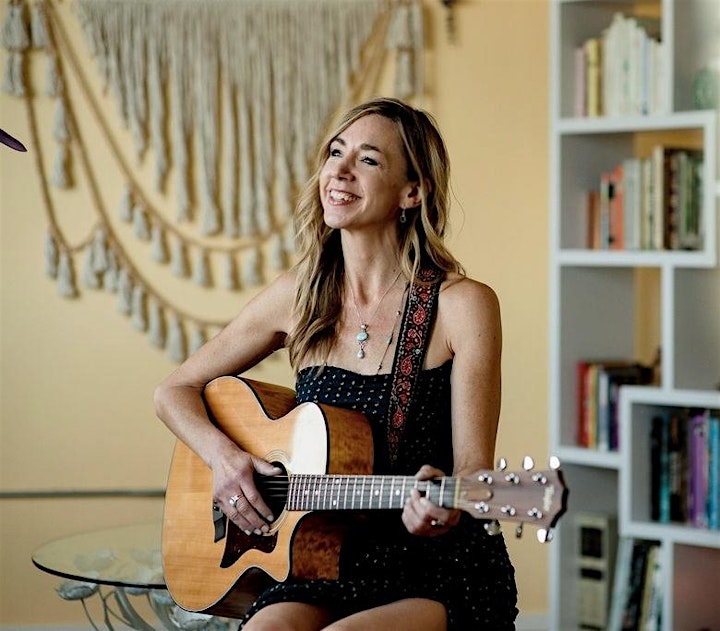 "Sara is an American Singer-Songwriter originally from Chicago, based in the Bay Area. Her original acoustic folk-rock tunes and soulful, transcendent vocals
are born out of the south side of Chicago, and are textured with inspiration, grit,
and warm California Sun. Melodic phrasings of love, journey, transformation,and joyful spirit are at the heart of Sara's songs.
Sara's most recent Album release, "Letters and Notes" and previous album "Songs for Under Skies" are available on Spotify, CD Baby, and iTunes.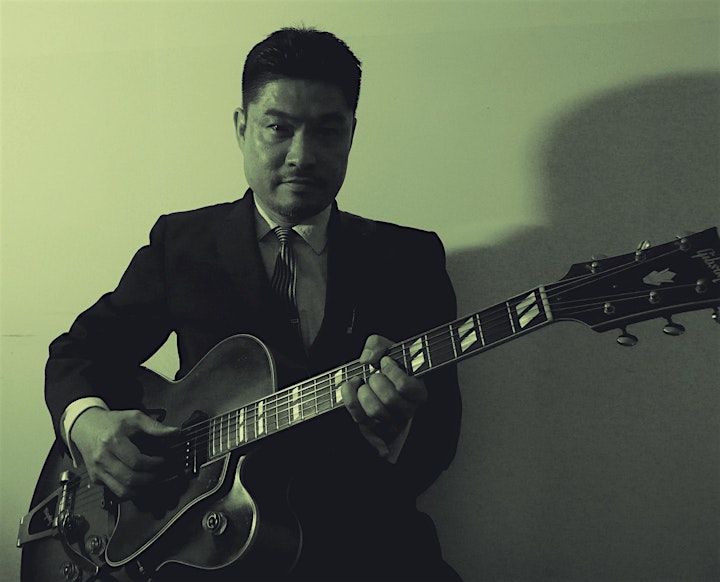 Originally from Japan, Hideo Date grew up listening to Robert Johnson, Wes Montgomery, Donny Hathaway, and Miles Davis. He moved to the San Francisco bay area and quickly established himself as a foremost jazz and blues artist. Recently, Hideo has been performing solo guitar in a variety of styles ranging from country blues to modern jazz. He is also creating his own unique sound by incorporating elements from his own rich background as a blues artist with more contemporary musical forms such as jazz and oldies from the fifties and sixties.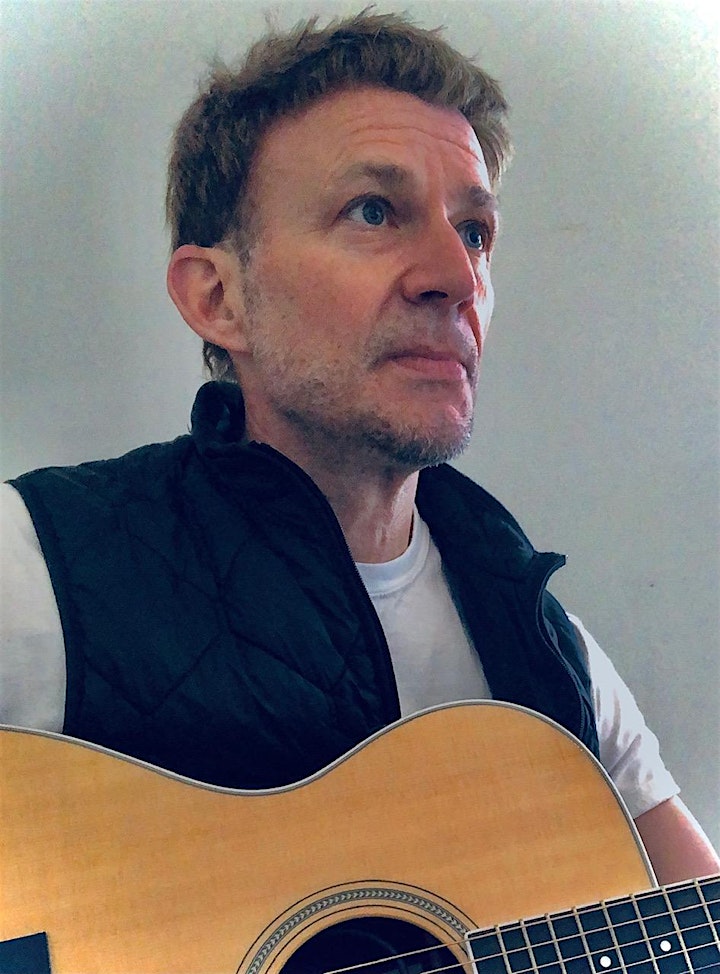 David Jesitus is a singer/songwriter who plays with San Francisco's El Gato Dice. When electric, it's shoegaze indie pop. When it's acoustic, it's sweet melancholic alt-Americana. The pandemic has delayed David's fourth album, but look for that in winter 2021.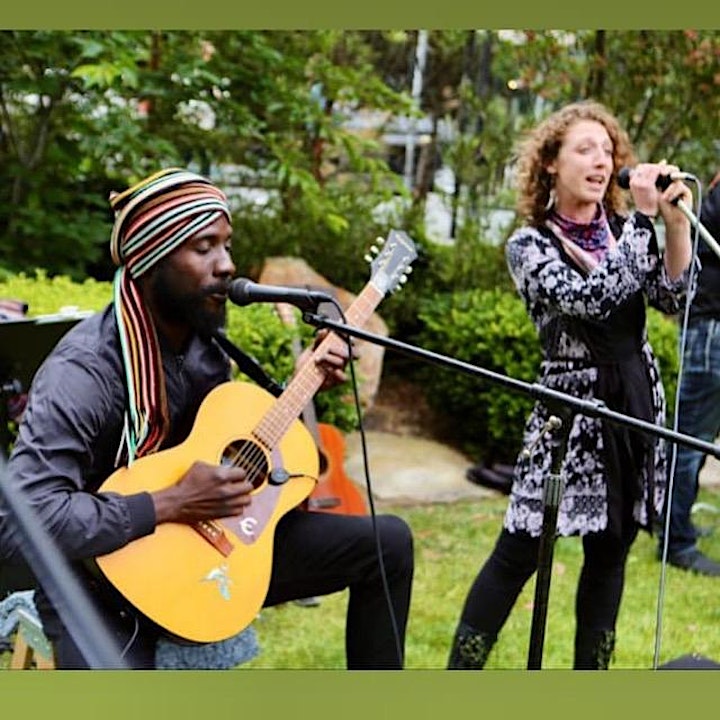 Tomi Rose is an original singer, songwriter, and musician born in Washington, D.C., and is now based out of Santa Cruz, CA. She began her musical journey with the introduction to the steel pan, during her childhood life in Trinidad and Tobago, continuing to pick up piano, ukulele, and guitar. Singing has always played a large role in Tomi's life, who finds inspiration for her original works through the brightness and beauties of this land. She is excited to share some of her original pieces with you, soon to be available on all streaming platforms!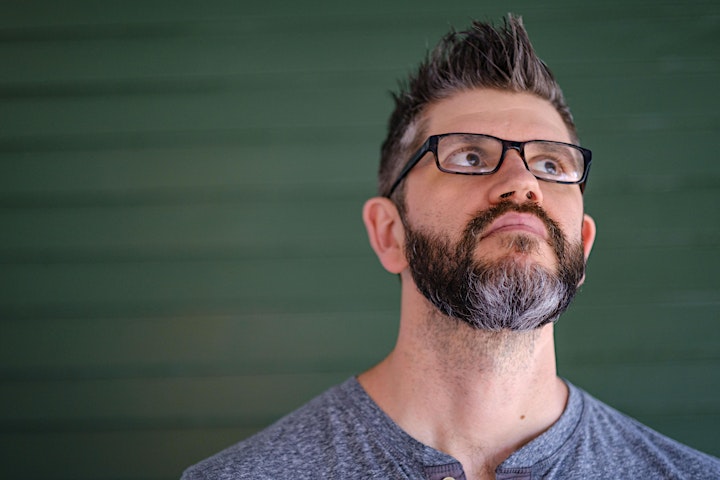 Hopeful indie rock and roll for the heart and soul.
Frances Ancheta is a Filipina American singer/songwriter, musician, and San Francisco Bay Area native. Her musical style can be described as thoughtful and eclectic indie folk/pop/rock with multi-cultural influences. Frances has released 3 albums and had radio airplay in the US, Canada, England, and Spain. A creative arts therapist and cancer survivor, Frances values and appreciates music's ability to heal and connect people from all walks of life.
Dawn Ellerbeck is a singer/songwriter with deep roots in small-town Iowa. Raised by a coal-working dad and a choir-directing mom, she grew up listening to her parents' sweet harmonies in church and at the occasional wedding. Her songs stir up memories of home and love gone wrong, with vocals reminiscent of her heroes, Hazel Dickens, Emmylou Harris, and Gillian Welch.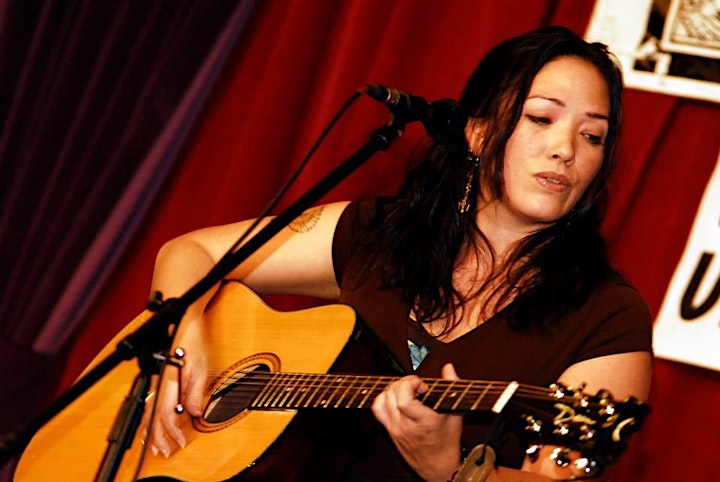 Singer/Songwriter, Violist & Educator, Teri Untalan: Teri breathes a deep soulfulness to her music with an acoustic/roosty edge & pop & jazz sensibility. A graduate of Berklee College of Music, she was a recipient of a Regional Arts & Culture Council Grant that funded a trip to study with Nashville fiddling legend Buddy Spicher in 2011. Teri's backed up or recorded with a long & diverse list of California and Portland based artists from funk guitarist Miko (formerly of Prince's NPG), Brad Brooks (SF) to PDX favs Silk & Olive, Alan Singley, Ages & Ages and Appetite for Deception (GnR tribute) to name a few. She's currently producing her next album.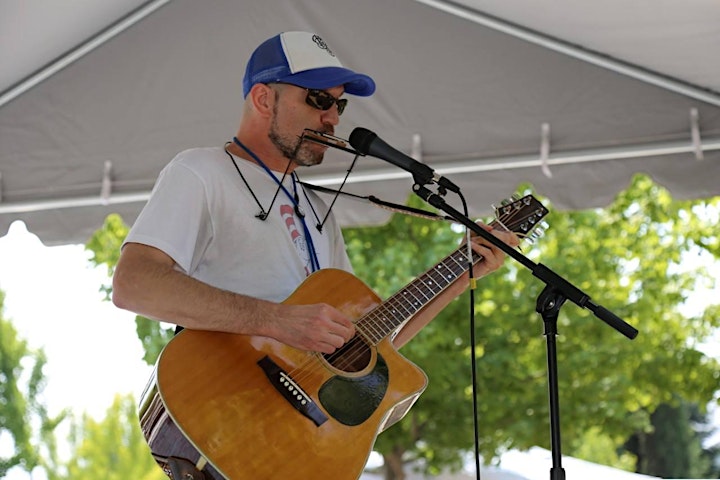 John is an established professional musical performer and plays acoustic shows around the San Francisco area. Hailing from blues + jazz saturated upstate NY city of Rochester. Roots running deep, he was captivated by the intensity and emotion of monumental east and west coast blues, rock and jazz improvisers of the past and more recent modern Jam Band, Groove and Indie Rock acts. Deeply rooted and well-versed in American roots music and early southern blues John will take you on a musical road trip across the country.
With the aid of his unique 8-string hybrid guitars, Nate Lopez creates original music and solo arrangements of timeless favorites from every genre.
With a strong focus on groove, and the ability to play bass and guitar on one instrument at the same time, Nate delivers a sound that is much more than a typical solo artist.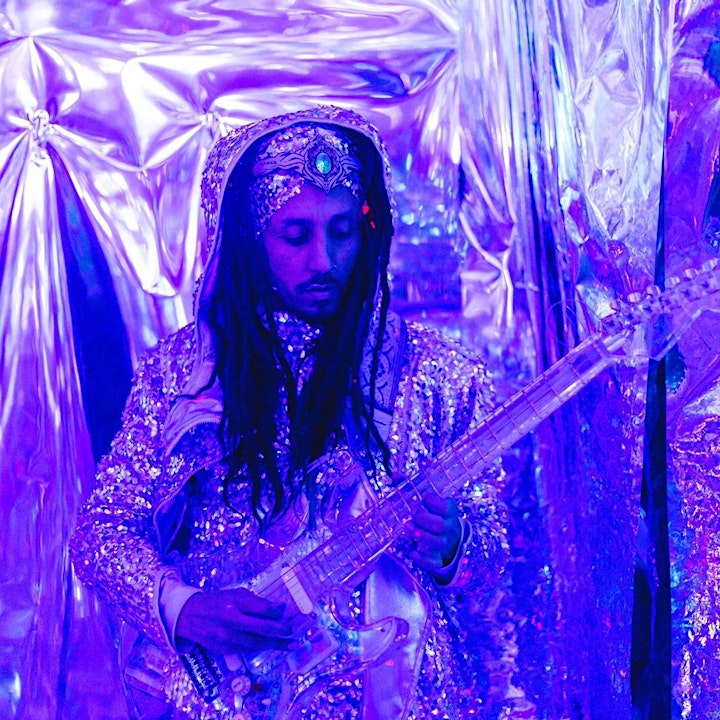 jinnwav is a synth/vocal project by San Francisco-based guitarist and live-looping innovator The Genie. After almost two-decades of refining his unique looping style and interpreting songs by iconic artists such as Radiohead, Bjork, Portishead, Sade, The Cure, Pink Floyd, etc., he has added vocals via Korg vocoder to create an intensely powerful performance blending all of his styles and influences.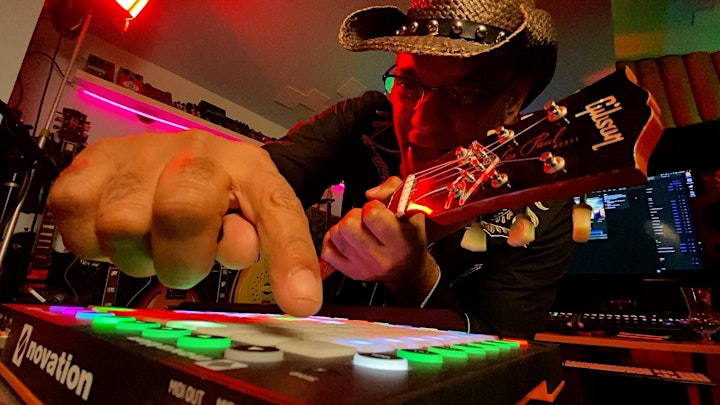 D.B. Walker plays Rock, Blues and Jam music with far-flung influences ranging from Muddy Waters to The Grateful Dead, The Cure, Nine Inch Nails and Tool. Using the latest tools to create solo performances that are sure to surprise and delight.
Date and time
Location
Refund policy
Contact the organizer to request a refund.
Eventbrite's fee is nonrefundable.