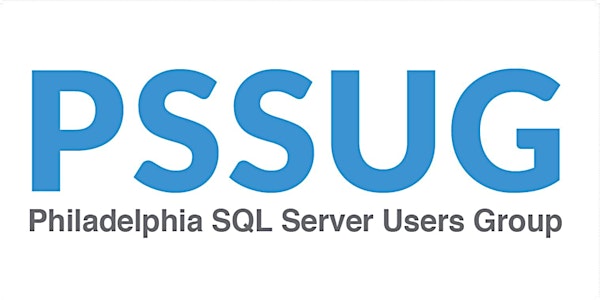 JULY 2021 PSSUG Meeting
JULY 2021 PSSUG Meeting
About this event
-->> This Is an ONLINE-Only Event <<--
IMPORTANT:
The meeting will be held on Zoom. The information you need to join will be sent out a few hours before the event. However, we recommend to download and install the app now.
Agenda 
Abstract: 
Data Lake: You might not need your Data Warehouse Anymore
More and more companies are deploying data lakes, but not everyone knows how to quickly query a data lake to add business value. We'll start by discussing the 3 reasons data analytics projects fail. We'll then show you why a data lake eliminates all 3 of those risks. We'll show you why data warehouses are slowly being supplanted by data lakes and "lakehouses". Then we'll actually query a data lake using inexpensive tools _that you already know and love_ (SQL Server) to show you how data sandboxing and Exploratory Data Analytics solves problems that can't be done in traditional data warehouses. ETL developers: We'll show you how to use SQL and your data lake to build better data enrichment pipelines.
To move quickly we'll demo these concepts using a real data lake with real data and real SQL queries. We'll give you all of the scripts _and the data_ so that you can spin up our solution and do your own analytics in the cloud using your data and our patterns
Speaker: Dave Wentzel
Dave Wentzel is a technology evangelist for the Microsoft Technology Center in Malvern PA, focusing on data and analytics solutions. Dave doesn't believe that "data warehouses" provide the best value in 2021. There are more modern approaches that leverage concepts from data science to build solutions faster with less risk. Dave works with executives and business and IT leaders to bring products to market faster.