Description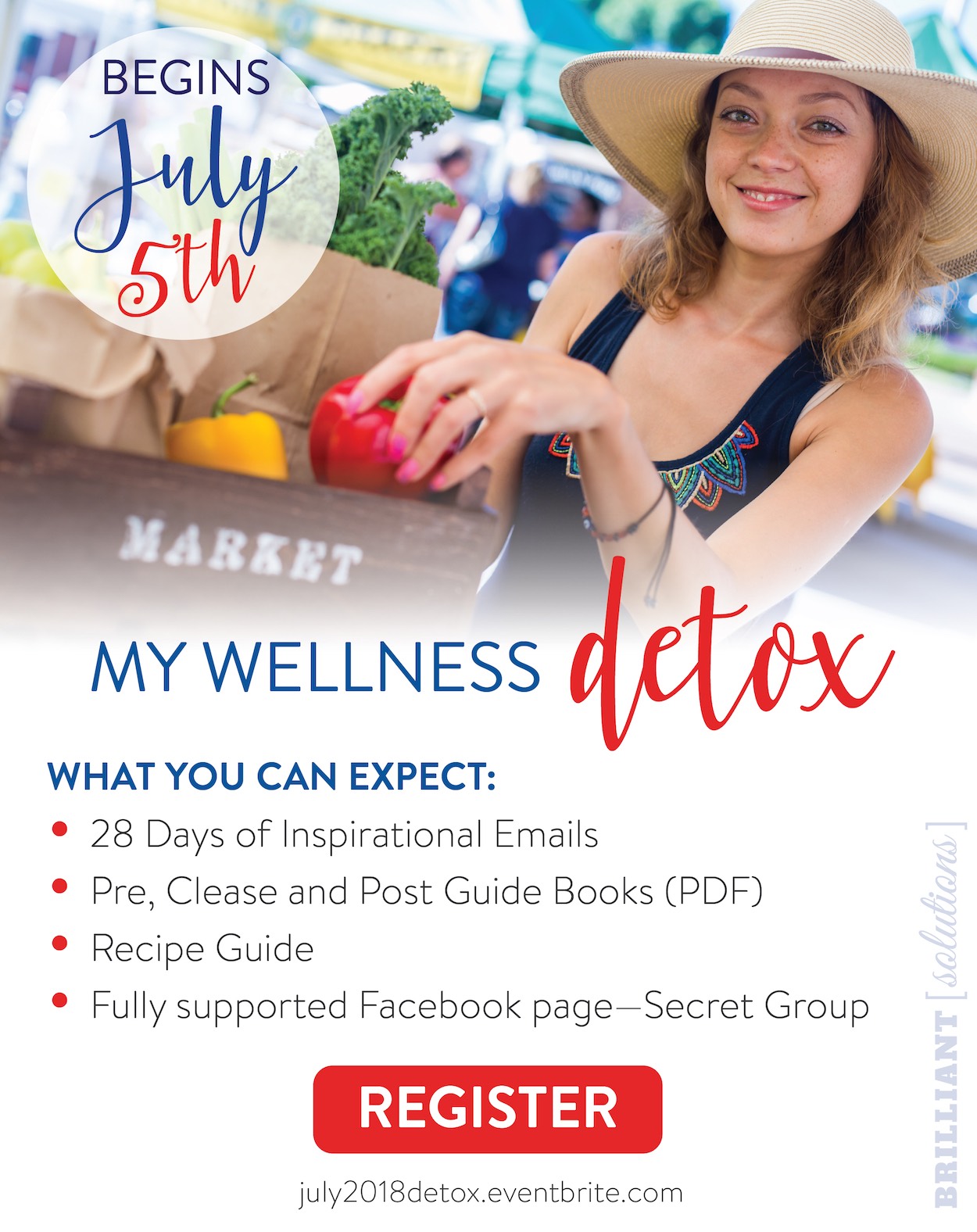 My Wellness Detox is open to all individuals desiring to restore their health by cleansing and detoxing!

What you can expect:
28 Days of Inspirational Emails which include "what to do today" guidance for activities and supplements.

Guide Books (PDF) via email to support each phase. (Pre, Cleanse, Post)

Recipe Guide

Fully supported Facebook page—Secret Group
To register, please complete 3 simple steps:
Complete the registration on Eventbrite which includes the $20 registration fee.

Take a screenshot of your 100 LRP or higher order and send to

detoxstaff@gmail.com

(For example, if you are signing up for the cleanse in February, your 100 LRP order is for January). Brand new Wellness Advocates may participate in their first month with a 100 PV order.
Email

detoxstaff@gmail.com

and confirm the email you want us to use to invite you to the Facebook page. It would be best to include this information when you send the screenshot of your order :)

Once you have completed these three steps, you will receive a confirming email.

The first Welcome Email, which includes Phase 1 Guide and Recipe Guide, will be sent on the 28th of the month so you are ready to get started on the 1st. The Facebook page will also go "LIVE" on the 1st.

Having the products listed is a must for success in cleansing and detoxing:
Required products include:
GX Assist (Cleanse) - 1 bottle

PB Assist (Pre & Post Cleanse)-1 bottle

TerraZyme - 1 bottle

Zendocrine Complex (white bottle) - 1 bottle

Lemon essential oil

Suggested products (Optional but highly recommended)
Lifelong Vitality Pack (suggested for entire cleanse as nutritional support)

Lavender oil (for Detox Bath)

The documents will come to you in phases as the Cleanse progresses. Prior to each phase, you will receive the documents for that phase.

Please respect the rights of the authors by not sharing this information with others who have not committed to participate by registration and fee payment.
The cost is $20 per household

(non-refundable registration)

Please make sure you have a qualifying order to be able to participate.

Please address any questions to:
detoxstaff@gmail.com