July 2018 CBIG Meeting: Using Integrated Microsoft Tools to Drive Productiv...
Description
July 2018: Using Integrated Microsoft Tools to Drive Productivity and Efficiency
Meeting Date: Tuesday, July 10, 2018
5:30 pm: Dinner and mingling with fellow CBIG members
6:00 pm: Introductions and Spotlight Sponsor presentation from BlueGranite
6:15 pm: Main Presentation with Mark Meirow
Topic: Using Integrated Microsoft Tools to Drive Productivity and Efficiency
Session Description: Not only are front office operations drowning in paper – the manufacturing floor can also be burdened by this relic of a bygone era. Using paper to capture time-sensitive production information introduces several kinds of "muda" (waste) in this process alone, such as waiting, inappropriate processing and unnecessary motion. More critically, the flaws of a paper-based information flow can impact actual production, such as when a time lag ("waiting") results in overproduction or unnecessary inventory. Using Microsoft's Office 365 apps and SQL, Mark and his team have deployed a solution designed to eliminate "muda". Get ready for a walk through the key considerations, challenges and opportunities that were found during our development and deployment process.
Presenter: Mark Meirow is the Information Systems department head at Oiles America Corporation in Concord, NC, an automotive parts manufacturer and distributor. In over 20 years at Oiles America Corporation, Mark has lead deployment of two ERP systems, including SAP, and created tools to interface with the data generated therein. As a certified management accountant (CMA), it is important for him not only report information, but to make clear the linkages back to data sources. Long versed in Excel, he has been exploring the many new offerings from Microsoft since he attended his first SharePoint conference in 2014. Nowadays, he is immersed in PowerApps, Power BI, Flow, SQL and the many connections between them.
Meeting Location: Microsoft Office, 8055 Microsoft Way, Charlotte, NC 28273. We're in the Multipurpose Room (MPR) in the left building - the 2nd door, farthest from the entrance.
---
Thanks to our sponsors for the continued support.
Gold CBIG Sponsors: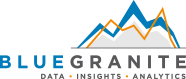 Silver CBIG Sponsors: