July-2017 Bi-Monthly Educational Meeting

Tuesday, July 18, 2017 from 12:00 PM to 1:30 PM (CDT)
Event Details
Creating Successful Associate Development Plans
and Internal Education Programs
Many law firms, of all sizes, expend a significant amount of time and resources recruiting talented new lawyers, and then struggle to provide them with the practical tools and ongoing training required to succeed in the real world of law and serving clients.
Law firms that are exceling in equipping their associates with both substantive legal training and client service best practices every day. The successful plans include a game plan that connects the vision of what high performing lawyers do every day, from the practical training, best practices, real-life application and observation opportunities.
Please join your ALA colleagues for a panel discussion featuring perspectives from big law to mid-size law and from both professional development and business development and marketing.
Specifically, in this one-hour session, you will learn:
How to create effective and efficient associate development training programs

How to emphasize relationship building as a critical skill set for long-term success with internal and external stakeholders

Best practices in accelerating firm integration for new attorneys

How the onboarding process can set the tone for future training as well as be an effective recruiting tool to attract talent
---
Moderator:
Holly Barocio, Principal Consultant, GrowthPlay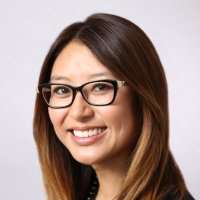 Holly Barocio is a Principal Consultant with GrowthPlay. Prior to joining the GrowthPlay Team, Holly was the head of a marketing and client services department of a mid-size, full service law firm based in Chicago where she oversaw a team of five. She was responsible for the strategic planning and execution of the firm's business development, marketing and public relations efforts. She also held the position of Professional Recruitment Manager at the same firm, and oversaw summer associate hiring and the firm's summer associate program. In addition, she also was an active member of the firm's Marketing Committee, Diversity & Inclusion Committee, Women's Network, Hiring Committee and Green Committee.
---
Panelist:
Jennifer Gallinson, Director of Attorney Recruitment and Development, Much Shelist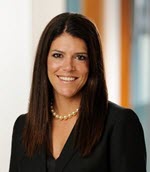 Jennifer Gallinson is the Director of Attorney Recruitment & Development at Much Shelist PC, a midsize firm with offices in Chicago and Irvine, CA.   Jennifer manages all aspects of lateral partner and lateral associate recruitment. She is also responsible for the development and implementation of attorney professional development, training, and CLE programming. Jennifer has been instrumental in the implementation of the Much Shelist Leadership Training Institute, a leadership initiative to develop future firm leaders. She regularly consults with firm management on various initiatives in areas such as mentorship, business development, social responsibility, and firm strategic planning. Jennifer is a graduate of the University of Michigan and Loyola University Chicago School of law.  She is currently the Chair of the NALP Lawyer PD Section.
---
Panelist:
Erica L. Gholson, JD, Senior Manager of Professional Development, McDermott Will & Emery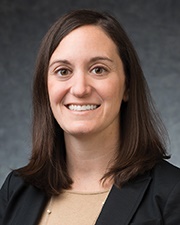 Erica L. Gholson, JD is a Senior Manager of Professional Development at McDermott Will & Emery. She has been working in PD field for 4 years. She is formerly a practicing lawyer, with experience as an associate and staff attorney at McDermott, and as an attorney for the City of Chicago. Erica graduated from Northwestern Law School.
---
Panelist:
Michelle Pisciotto Rutz, Business Development & Marketing Director, Barack Ferrazzano Kirshbaum & Nagelberg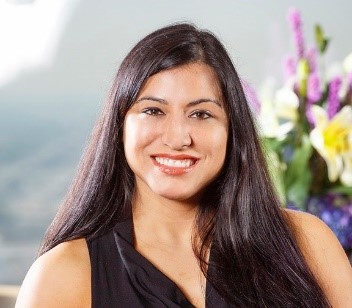 As the Business Development & Marketing Director for Barack Ferrazzano Kirschbaum & Nagelberg LLP, Michelle Pisciotti Rutzhandles all business development, marketing and public relations initiatives for the Firm. She also is heavily involved in the Pro Bono, Recruiting, Diversity and Women's committees, and the Firm's community initiatives through its charitable organization – the BFKN Foundation. In 2015, she helped launch the Firm's attorney development program, which has since led to the hiring of a Legal Recruiting & Professional Development Director in May 2017. During her 17-year legal marketing career, Michelle has had the opportunity to be involved in three firm-wide rebranding initiatives, lead the firm-wide implementation of various CRM solutions, and launch numerous websites and other marketing technology initiatives – including the development of one of the first law firm apps available for download in the Apple App Store.
CLM-SM Application Credit: - Application Management Category:  1.5 hours in Organizational Development


CLM-SM Recertification Credit: 1.5 hours in the subject area of Communications & Organizational Management (CM)

When & Where

Locke Lord LLP
111 S Wacker Drive
Suite 4100
Chicago, IL


Tuesday, July 18, 2017 from 12:00 PM to 1:30 PM (CDT)
Add to my calendar