Description
5:30 pm: Dinner and networking with fellow CBIG members
6:00 pm: Introduction & Spotlight Sponsor: SQL Sentry
6:15 pm: Main Presentation - How to define a Big Data project – A practical use case
Abstract: If you have been around technology for more than a few years, you would probably have seeing the term Big Data spreading like a forest fire to pretty much everything. By know, you already understand the basic concepts, but is it really all Big Data when you define a project or a technology need?
On this presentation you are going to see a practical use case, the way it was thought out and designed and its implementation. It will also be time for an open discussion on the subject.
Presenter: Hugo Carreras is the principal and founder of HCT International www.hctint.com. He has over thirty years of information technology and management experience specialized on Data Management, Data Warehouse, BI, Analytics and Big Data. Hugo served Fortune 500 organizations in several industries, including finance, transportation, telecommunications, public sector, and manufacturing. Hugo obtained a Master degree in Computer Science from the University of Miami, Florida and a MS and BS degree in Information Systems at University of Belgrano, Buenos Aires. He graduated at Harvard Management School Executive Program. He is also is a certified project management professional, PMP.
---
Gold Sponsors: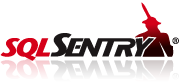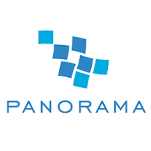 Silver Sponsors: