July 2012 Social Media Club Austin Meeting #SMCA - Spectrum Crunch

Tuesday, July 17, 2012 from 6:00 PM to 8:00 PM (CDT)
Event Details
Join #SMCA for our July Panel on The Spectrum Crunch and the Future of Social Media and the Mobile App Economy, held at our home at KLRU in the Historic Austin City Limits Soundstage.

Ever experience slowdowns, "throttling" or dropped calls on your smartphone? Not to sound like Chicken Little, but it's a forewarning of things to come. Wireless companies say the U.S. is running out of mobile broadband spectrum, with the surge of mobile devices and well-loved apps like watching TV, using GPS and sharing photos and videos. In fact, wireless data usage is expected to roughly double every year through 2015, and the FCC warns that demand will exceed supply in 2013.
In this July 17 panel, local experts will share why this is the "hottest issue you've never heard of" and how the looming wireless spectrum shortage affects social media professionals and the mobile app economy. They'll also cover how more advanced radio technologies such as smart antennae might help alleviate the problem.
Our panelists are Adrianna Bernal of AT&T, whurley of Chaotic Moon Studios, Sandra Haverlah of the Texas Consumer Association, and Aaron Lindsey of ProAce Technology Services. Travis Swicegood of the Texas Tribune will moderate the discussion.
Want to do some pre-panel prep and learn more about the spectrum issue? Check out this NYT video or this YouTube piece.
Join us at 6:00 p.m. for pizza, networking and mingling. Our panel discussion starts at 6:30.
Hope to see you on the 17th!
Panel Lineup:
MODERATOR: Travis Swicegood (@tswicegood)
Travis is the Director of Technology at the Texas Tribune. Having spent over a decade in web application development, he has honed skills on every element of a web app's life, from design, to implementation, testing and automation. He has participated in numerous open source communities and has spoken at conferences on two continents and in three countries on various technical topics. His current passion is making things easier for people.  Whether he's making it faster for developers to deploy code, helping donors make donations or giving citizens tools to discover more about issues and their elected officials, the name of the game is simplification.
Adrianna Bernal (@adriannabernal)
Adrianna Bernal (also known as AB) is the Public Affairs Director for AT&T in Texas.  She also works on national high tech initiatives for the company.  A graduate of UT Austin and St. Mary's School of Law, AB worked at the Texas Capitol doing legislative and political work for ten years before joining AT&T. 
whurley (@whurley)
whurley is a leading authority on open source, open innovation, and augmented reality. He is the co-founder of Chaotic Moon; the world's most proven mobile application studio, providing everything from initial brainstorming and strategy, to custom development and publishing, to managing your entire mobile presence in any application marketplace. A frequent public speaker, he was named a Master Inventor by IBM. He has also received numerous other awards, including an IBM Pervasive Computing Award and an Apple Computer Design Award. In 2008, he was named one of the "Top Leaders in Open-Source Business" by LinuxWorld magazine.
Sandra Haverlah
Sandra is a founding Board member of Texans for Economic Progress and has been working on consumer pocketbook issues with the Texas Consumer Association (TCA) since 1988. She has served as President of TCA for the last decade. She currently serves on the boards of several non-profit organizations representing individuals on environmental, consumer rights, civil justice and utility issues. Her career has included representing consumers on Board of the Texas Automobile Insurance Plan and as a funded consumer representative at the National Association of Insurance Commissioners. She holds a Bachelor of Arts in Journalism, Bachelor of Science in Business and Master of Public Administration.
Aaron Lindsey(@v12_aml)
Aaron is a Principal Consultant at ProAce Technology Services, providing clients with insight into building and growing their businesses with creative technological solutions. Aaron's technology career began as a Web Producer during the first tech boom, splitting his time between clients in Japan and the U.S.. Austin-based since 2002, he went on to lend his talents to the financial sector overseeing interface development for technical software used by financial experts including CPAs, senior accounting, and senior banking professionals in more than 11,200 institutions. Cutting his entrepreneurial teeth in the high tech sector, he was also founder of Barkr, a cutting-edge mobile app company enabling business owners to push relevant advertising to consumers as they pass by retail locations. Aaron is a graduate of Michigan State University with a bachelor's degree in Philosophy.
Special Thanks to our sponsors: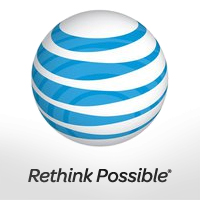 2012 Corporate Sponsor: AT&T. Connecting you to your world, everywhere you live and work.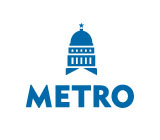 2012 Local Sponsor: Capital Metro is proud to sponsor Social Media Club Austin! Capital Metro has recently installed new bus stop signage at every stop in Capital Metro's service area to allow riders to get schedule information on the go – using a cell phone, you can access "next bus" information for individual stops by calling Capital Metro's Go Line, texting the number provided or scanning the unique QR code included on each sign. You can find Capital Metro on Facebook, and follow them on Twitter at @CapMetroNews and @CapMetroRail.

2012 Refreshment Sponsor: Austin's Pizza For those of you who have been attending our meetings for some time, you know what a great friend Austin's Pizza has been to SMCAustin. Austin's Pizza uses only pure, whole ingredients and has the best delivery network in town with 11 Austin area locations.

 Here's directions to KLRU in the UT Communications Complex and where to find parking nearby: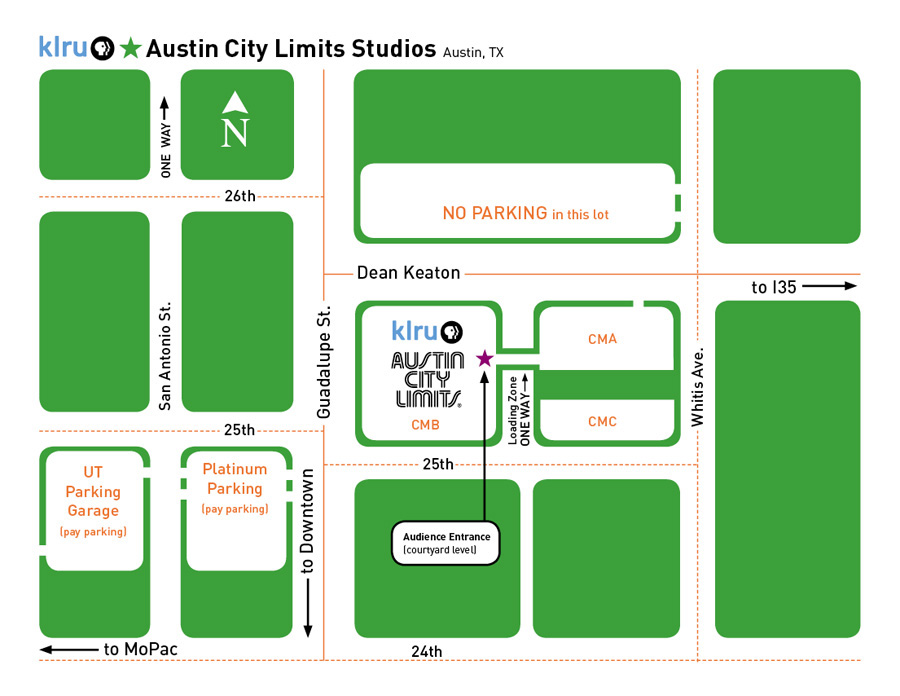 Attendee List
Sort by:

Date

|

First Name

|

Last Name
When & Where
2504 Whitis Avenue
Corner of Guadalupe and Deen Keeton
Austin, 78712


Tuesday, July 17, 2012 from 6:00 PM to 8:00 PM (CDT)
Add to my calendar
Organizer
Social Media Club Austin Chapter
July 2012 Social Media Club Austin Meeting #SMCA - Spectrum Crunch