July 2011 Social Media Club Austin Meeting

Tuesday, July 19, 2011 from 6:00 PM to 8:00 PM (CDT)
Event Details
Join #SMCA for the July Meeting at our homebase at KLRU in the Historic Austin City Limits Soundstage.

How Does Social Rate? This month's Social Media Club Austin panel dives into social ratings and reviews. Online Customers are actively using sites like Yelp, Google Places, BazaarVoice, SocialSmack and other review sites to rate and review local businesses. So why are online customer reviews so important? How should a business engage a review? How do you handle a bad review? Join us for interesting points of view from both sides of the equation: the site and the business being rated and what that means for their business. Learn best practices for your own business in making the most of reviews in your social, online and point of sale marketing.
Be present for a chance to win:
Share a link to the favorite review you have ever read in a tweet to @SMCAustin with the hashtag #touchpoints and the lucky winners of the best reviews will receive copies of "TouchPoints" from Doug Conant, the CEO of Campbell's Soup. Find out more about Doug and his book here http://conantleadership.com

Special Thanks for our refreshment sponsors this month:

Breaking News: KLRU is providing beer! We will be capturing short videos at the meeting from you on "Why KLRU?"
Beanitos The Bean Chips™ were created by serious snackers, for serious snackers (aka For Human Beans™) who demand more than empty calories from their snacks. Healthy and tasty! Available at Whole Foods, HEB and Central Market.
Honest Tea The nation's top-selling organic bottled tea company. Nature Got It Right. We Put It In A Bottle. Honest.
Big Red Soda. Delicious and Different since 1937! Be sure to try Retro Big Red sweetened with good old-fashioned sugar instead of corn syrup.

Panel Lineup:
Moderator: Ricardo Guerrero @ggroovin
Ricardo Guerrero is the founder and CEO of Stwittergy™ (@STWITT3RGY), the "Chief Buzz Generator" of Social Media Dynamo™ (@SoMeDynamo), and an award-winning social media marketer. Ricardo created most of Dell's Twitter accounts, which generated $6.5M in their first 2.5 years, as well as several successful Facebook pages, and established the core strategy for Dell's Twitter presence. As Social Media Dynamo™, he offers social media strategy, implementation, and coaching to "Generate excitement & Power your Brand.™" He is also building a web-based application called Stwittergy™ to help organizations use Twitter effectively by identifying influencers via follower data mining and the ability to create self-updating groups which allow easily Direct Messaging everyone in the group. Ricardo is currently employed by WCG in Austin.Additionally, he was a co-organizer for the Latin America programming at SXSW Interactive 2011 as well as the first Americas IT Business and Investors Forum. Ricardo is also the chair of the Social Media Ambassadors program of the Greater Austin Hispanic Chamber of Commerce. In his meager spare time, Ricardo enjoys tinkering with social media tools and ideas to connect people, watching films, dining out, and traveling (see @MedTraveler) with his wife far from and near their home in Austin, Texas.

Whitney Francis @googleatx
If you attended our member only Google Talks or were at our last meeting that Google sponsored, you have already met our next speaker...Whitney Francis is the Austin Community Manager for Google Places, the personalized local search and recommendation engine from Google along with the many new social offerings currently in Beta from Google.  Having left a previous career as an attorney to jump into the world of social media, Whitney has also worked as a promotions and social media consultant for the past five years.  Prior to joining Google, she served as the Director of Marketing and Events at the National Karaoke League, a startup she helped found.  She loves really bad reality tv, craft cocktails, and of course, karaoke.
Kelly Stocker @yelpaustin
Kelly Stocker is the Austin Community Manager for Yelp.com. In this role, she wears many pretty hats: including local brand marketing, PR, event planning, social mediavore, writing, building relationships with local businesses, and leading the growth of the Austin community. Previously, Kelly worked at Dell, managing blog properties and doing the cube farm thing while secretly writing Yelp reviews on her corporate laptop.
Yelp drew an audience of more than 53 million unique visitors in June 2011. Yelpers have written over 19 million local reviews, making Yelp the leading US local guide for real word of mouth on everything from boutiques and mechanics to restaurants and dentists.
Matt Curtin @mccurtin
Matt Curtin is currently Vice President of Enterprise Sales at Bazaarvoice. After a very successful 15-year career in enterprise software, Matt decided to turn his passion for word-of-mouth marketing, social media and good customer service into a business. He founded SocialSmack, a web and mobile reviews platform that brings together consumers and brands. Powered by a real-time social stream, SocialSmack was created to provide consumers a place to easily share real-time, specific feedback on their brand interactions that also offers brands actionable, clear insight into consumer sentiment and the opportunity to engage in the conversation. Before starting SocialSmack, Matt held sales and business development leadership roles for on-demand software leaders E2open, Zilliant, Ariba & FreeMarkets. In 2008 Matt founded a non-profit organization called The Superhero Foundation (www.superherorun.com) with a mission to raise awareness for child abuse prevention efforts and to ultimately fight child abuse. Since then, he has driven a highly effective social media campaign, bringing together a vast team of people and corporate sponsors to create an invaluable marketing platform that is thriving nationally in a partnership with CASA (Court Appointend Special Advocates). Matt holds a Bachelor of Science in Organizational Communication from Ohio University. . He loves his wife and two daughters, graffiti street art, trail running, mountain biking, and anything having to do with the vibrant live music scene in Austin.
Customer Speaker: Shane Bryant of SmartAir Austin
Shane Bryant owner of SmartAir Austin will share a great story on how reviews on their quality of service have helped grow their business. Smart Air Service Company takes a comprehensive approach to all the services that they offer, utilizing their experience with those services, to create a solution that best suits each individual's needs and budget. Their goal is to provide a complete solution that provides comfort, clean air, cost savings and energy efficiency. Their stance is not just system replacement, weatherization, insulation, or service. They create a tailor-made product based on their analysis. Complete HVAC System Repair. They service all brands.  Factory trained technicians NATE certified technicians. Complete diagnostic.  They are heavily involved in the Green movement and the company promotes energy efficiency.
Here's directions to KLRU in the UT Communications Complex and where to find parking nearby: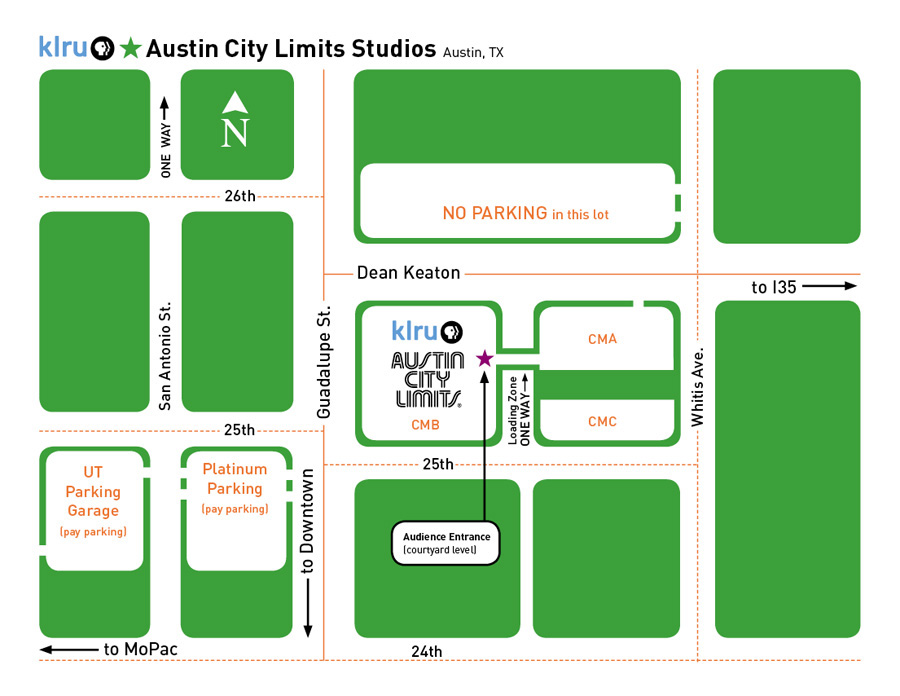 Attendee List
Sort by:

Date

|

First Name

|

Last Name
When & Where
2504 Whitis Avenue
Corner of Guadalupe and Deen Keeton
Austin, 78712


Tuesday, July 19, 2011 from 6:00 PM to 8:00 PM (CDT)
Add to my calendar
Organizer
Social Media Club Austin Chapter
July 2011 Social Media Club Austin Meeting