Description
JULY 19 / DESIGN LIKE YOU MEAN IT
Sebastian Bleak / Astute Graphics / Character Design
Chana Messer / Pixel to Vector
DAVY FORCE : THE CHICKENING is upon us

and you won't be able to unsee this.

---
Whether you need to get started on a design path, want to break out of a run you've been in, or just want to see some interesting new approaches to give new breath to your design / character / illustration / animation work, join us.

---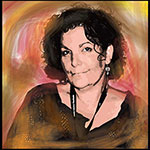 CHANA MESSER
From Pixel to Vector - Working with Adobe Illustrator And Cloud Libraries
Explore Adobe Shapes and integration with Adobe Illustrator. Create a Vector based Poster using Pixel based images. Transform Pixel to Vector using Image Trace, Live Paint. Create interesting Pattern and Brushes.
---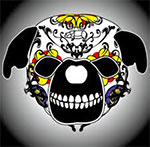 SEBASTIAN BLEAK
From Paper to Vector / Dynamic Tools
As a demo artist for Astute Graphics, Sebastian has deep knowledge of some of the best plugins to make your Illustrator CC creativity a breeze. Sebastian explains some amazing artistic processes that weren't so easy before.
---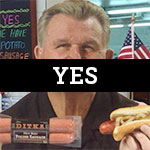 DAVY FORCE
In demand. Although it's been several months since its release, his and Nick DenBoer's THE CHICKENING hasn't lost its toxic heat. The thing is amazing - and for anyone who has ever watched the Shining - it grips you in an even more unsettling way than the Kubrick film before it. HOW / WHY / WHAT THE... Davy's first scheduled appearance was delayed, but we're excited to have him back at our JULY 19th meetup to talk about what possesses him while he does his amazing work.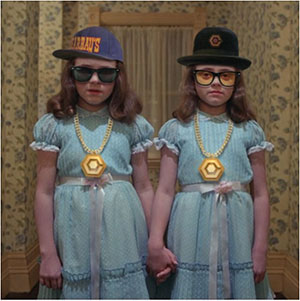 ---
Bios -
CHANA MESSER IS A Fine Artist, Graphic Designer, Trainer, Public Speaker, Online Author.
Chana works independently at her design studio Mac in Art, offering the creative consulting, technical skills and art direction businesses need in order to achieve their goals. She contributes to the Creative Community with tutorials, advice and resources through her Adobe User Group, webinars, online venues and industry events.
Chana is an Adobe Certified Expert, Adobe Partner, Adobe Community Professional, Adobe User Group Manager and Adobe Education Leader. As such she has been invited to present at Adobe events across the U.S. and overseas.
Teaching at the university level for 30+ years in the fields of Fine Art, Digital Imaging in the
Departments of Visual Arts at UCLA. Photoshop Mentor at USC School of Cinematic Arts.
Adobe ACA instructor at USC Annaberg School of Journalism.
See me at Adobe MAX November 1-4
Make It on Mobile: Adobe Comp CC and Capture CC to InDesign CC
SEBASTIAN BLEAK is a Graphic Scientist, Training and Support at Astute Graphics, makers of award winning, time saving plug-ins for Adobe Illustrator. Although he specializes in Adobe Illustrator, his focus is on the Creative Cloud workflow for Graphic Designers. Follow his weekly project "Never Stop Learning" where he studies up on different Adobe tools and shares his findings with the design community. He has been at it for over 260 weeks and the majority of tools studied are in Photoshop and Illustrator.
#AdobeGrind
https://www.youtube.com/sebastianbleak
https://sebastianbleak.wordpress.com/


Thanks to all of our sponsors, we will have the usual gifts and door prizes. To find out more, visit the registration website - we will update that regularly.
- your friends at DMALA / Digital Media Artists Los Angeles /
HOLY CRAP - THERE'S MORE THAT WE WANT YOU TO BE A PART OF AT THE NEXT MEETING TOO!
----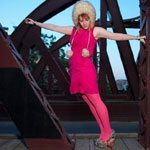 Do you follow @KtIsabelle on twitter? We'll be hanging out up the street @1739 Public House on Vermont Ave after the meeting. Make sure you follow her on twitter for more news coming up...
WORDPRESS NEEDS YOU
We've launched a new look for the DMALA website. Currently, the direct URL is http://dmala.wordpress.com. We'll be moving back to HermosaWave once we start to build this up. Got any ideas? We wanna hear 'em.
Twitter : http://twitter.com/dmalaToolfarm (http://tinyurl.com/TFdmala) Thanks to our friend @MicheleYamazaki @toolfarm; you can save some crazy money on software. Gotta use our member link! (or call them and let them know you're referred by us - yes non-members can use the link)
OUR AWESOME SPONSORS ACTUALLY SPONSOR YOU...
YES! Part of our evening is going to feature our door prize drawing. Everyone who comes gets a ticket.
The prizes are offered by the companies who help you make your work better - please click on their links and check out their gear.
-Ko
(@ninjacrayon)
ARE YOU A MEMBER OF OUR FB PAGE? You should be. Jobs, Specials, News, More...
GOT A COMMENT? SUGGESTION? WANT TO GIVE A PRESENTATION? WANT DIFFERENT PIZZA? Shoot me an email.
Did you know you can add/approve your friends for the FB Group?
INVITE A FRIEND