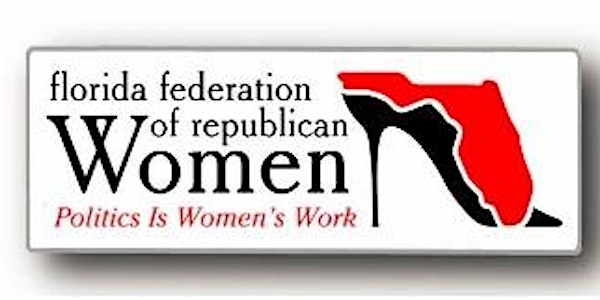 July 16: Join Us - John Cardillo, Host of America Talks, Newsmax, Special G...
Event Information
Location
THE OLIVE GARDEN
5550 N. Federal Hwy
Ft. Lauderdale, Fl 33308
Description
Click HERE to RSVP Now!
RSVP NOW to join the Broward Women's Republican Club on Tuesday, July 16 at 6:30 p.m.(Olive Garden, 5550 N. Federal Hwy, Fort Lauderdale) for a very candid discussion on the political landscape as we welcome John Cardillo as our special guest speaker. This will be a "don't miss, no holds barred" conversation!
John Cardillo is an American journalist and political analyst who is well known for his conservative stance on governance, as well as the host of the popular talk show America Talks Live on Newsmax.John has established himself as an authority figure in the American political landscape and he has managed to garner millions of fans and supporters in the process.
He has donned many professional hats in his lifetime. Prior to becoming a television personality, John worked with the New York Police Department as a member of the force. He always nurtured an interest in politics, and his experience as a police officer began taking him places. He was invited to collaborate with Attorney Generals and other industry experts to help determine matters concerning security policies. His police experience also earned him invitations to so speak on radio shows, cable news programs, and national television broadcasts.
His skills as a commentator and speaker were appreciated and he began hosting a weekend radio show on NewsRadio 1290 WJNO. The success of the show led to the station asking him to host weekday morning shows. Eventually, he landed his own show, The John Cardillo Show, a nationally syndicated show broadcast on CRN Digital Talk Radio Network. Since then, John has gone on to contribute to The Independent Journal, CNN, TheBlaze Network, Rebel News Network, FOX Business Network, and he now hosts America Talks Live which airs on Newsmax.
Other speakers may be added to the agenda. Also updates on Republican campaigns and events in the county, grassroots efforts and other topics.
RSVP here! This is the place to be for conservative Republican conversation! As always, members, invited guests, women and men are welcome! Seats are limited – You MUST RSVP in advance!(Your ticket for $25.00 includes dinner, choice of one of five entrees, soup or salad, breadsticks, a beverage and dessert).
NOTE: This invitation is not transferable and is intended only for the recipient, only for members and invited guests. RSVP required in advance for attendance and will be strictly adhered to. No admission to event without direct email invitation and prior RSVP.
Date and time
Location
THE OLIVE GARDEN
5550 N. Federal Hwy
Ft. Lauderdale, Fl 33308
Refund policy