July 14, 2016 Teleclass with Ben Dooley - "The Amazing ATEBAR Formula - The How and Why Your Coaching Works...And What To Do When It Doesn't"

Thursday, July 14, 2016 from 1:00 PM to 2:30 PM (EDT)
Event Details
 
"The Amazing ATEBAR Formula!
The How and Why Your Coaching Works...
And What To Do When it Doesn't"

Thursday, July 14th from 1:00 - 2:30 pm Eastern Time
with guest Ben Dooley

Earn 1.5 Core Competency CCEUs
Free to ICF Michigan Members

What is the ATEBAR Formula?

Activate your coaching power.

Take your coaching to new levels.

Every coach should know this.

Before you know it, your coaching confidence will grow.

After this workshop, you'll know exactly how and why coaching works.

Reveal the MasterFull coach that you already are.

And that's just the beginning.

Atebar is a simple-to-use, yet powerful process that not only defines deeply how and why coaching works, but helps you pinpoint exactly why your coaching isn't working… and more importantly, what do to about it. It is the doorway to MasterFull coaching that will help you unlock your coaching confidence, power and success. No matter what kind of coaching you do, no matter how long or short you've been coaching, no matter how confident you are… or are not, the Amazing ATEBAR Formula will empower you to discover new levels to your coaching power, confidence and success.


ABOUT OUR GUEST SPEAKER, BEN DOOLEY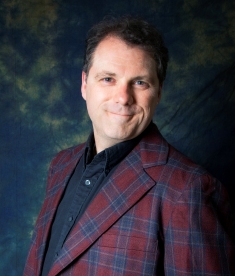 Ben Dooley is an MCC coach who facilitates the bi-weekly "COACHING SKILLS FORUM" telecalls, is the writer of BeDo Bits Newsletter for Coaches and the author of the "MasterFull IS as MasterFull DOES" workbook series, as well as creator of multiple interactive and engaging coach growing workshops and teleclasses like the powerful and unparalleled "Fast Pass to MasterFull Coaching" teleclass series.  

He has served as Past President of the ICF Chicago Chapter, co-founder and of the Midwest Regional Advisory Council and past co-producer of the Midwestern Coaching Conference.  In fact, with just about everything his does in the coaching world demonstrates his overwhelming commitment to coaching coaches and helping them discover their powerful coaching magnificence, coaching confidence and coaching success.

His past experiences as a professional actor, clown, restaurant reviewer, waiter, and just about every other temp job in town has taught him some powerful lessons about authenticity and personal power—in other words, "the Artistry and Performance of our coaching."  He is committed to filling in as many of the gaps that coaches struggle with so that we can all show up and BE MasterFull coaches and DO MasterFull coaching.



You will get the call-in information by email after registering.

*All participants must attend the full program to qualify for CCEU credit.*

ICF Michigan members earn credits for free!
Non-ICF Michigan members are invited to join us for a $20 fee.
 
If you have questions, please contact support@icfmichigan.org
Have questions about July 14, 2016 Teleclass with Ben Dooley - "The Amazing ATEBAR Formula - The How and Why Your Coaching Works...And What To Do When It Doesn't"?
Contact ICF Michigan
Organizer
ICF Michigan
ICF Michigan was organized in 2004 to serve the broad spectrum of professional coaches who live and work in Michigan, and to work for the advancement of professional coaching.

OUR MISSION -
Our mission is to support and promote the highest standards of professional coaching in Michigan, and to be a vibrant community where coaches learn, grow and succeed to best serve our clients.

OUR VALUES -
Leadership: We will set a clear direction for the coaching profession that inspires authenticity, innovation and a pioneering spirit.

Service: We will be passionate about calling forth the magnificence of our clients and encourage them to expect more from themselves than they ever imagined.

Community: We will support one another by creating an environment for sharing, growth and learning.

Collaboration: We will work together to create synergistic results for our colleagues and our clients.

Abundance: We will give of ourselves and openly share our resources with one another.