July 13th Los Angeles Post Production Group Meeting - How FCP X Uses Metadata + Autodesk Demo

Wednesday, July 13, 2011 from 7:00 PM to 9:45 PM (PDT)
Event Details
*** Due to a last minute unfortunate circumstance the Autodesk Maya Entertainment Creation Suite & Post Production Workflow Demo with Steven Roselle has been cancelled. Instead we will be hosting an Autodesk Demo with Mark Schoennagel of some added tools found in the Autodesk Premium Creation Suite. We are truly sorry for any inconvenience this may have caused. Philip Hodgett's demo of Final Cut Pro X & Metadata has not been affected.**
You are invited to our July 13th Los Angeles Post Production Group meeting at 7pm featuring Philip Hodgetts of Intelligent Assistance and Steven Roselle of Autodesk.
Final Cut Pro X & Metadata

Metadata Guru, Philip Hodgetts is returning to the LAPPG to explain how

Final Cut Pro X uses metadata; the difference between Source, derived and inferred metadata as used in Final Cut Pro X; and how to use the metadata to better manage your projects and their media. Final Cut Pro X is built entirely on metadata for media management unlike Final Cut Pro 7 and earlier so this is essential to learn.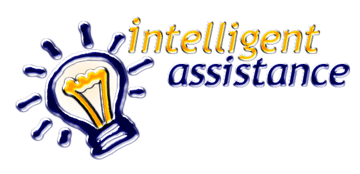 Autodesk Demo

3D animation, visual FX, or sophisticated compositing have become an integral part of nearly all of today's finished projects. Join our new sponsor Motion Media and application engineer Mark Schoennagel for a demonstration of some of the added tools found in the new Autodesk Premium Creation Suite that should be considered in every modern VFX production pipeline. Topics include Softimage's 'one-click' to Maya workflow via ICE, and a demonstration of how ICE effects, and the simply stunning Lagoa's multi-physics engine could be the single greatest reason to ever owning a 3D workstation! The gold standard of all animation packages, the Autodesk Premium Suite, is a powerful creative tool for anyone in vfx and post production.
This demo is made possible by our friends at Motion Media, LLC one of the leading value added resellers of 3D animation, visual fx, graphics, video editing, compositing and design software or hardware solutions for the film, tv, games, architectural and design visualization markets.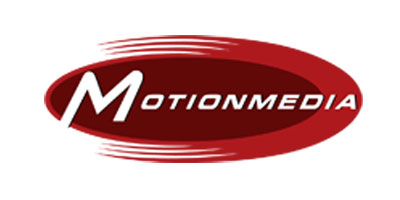 ---
MEMBER SPOTLIGHT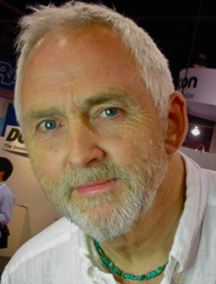 Bruce Logan, ASC
We are pleased to spotlight member Bruce Logan, a two-time Emmy-winning Writer/Director and Director of Photography specializing in comedy, action and special visual effects. He is also a two-time winner of advertising's most coveted award, the Golden Lion at the Cannes Film Festival, and has several Superbowl TV spots to his credit. Multi-faceted, he is also a colorist, visual effects director, championship winning racecar driver and a licensed pilot.
Click here for Bruce's full profile.
---
Post Production Buyers Guide Joins the LAPPG Family!
We want to offer a warm welcome to our newest partner, Post Production Buyers Guide. The Post Production Buyers Guide is an online equipment guide and news portal for the post production industry. It's one of the most comprehensive online resources for our industry, offering all the information you need to find products, services and vendors for your Post Production projects. In addition, it provides the latest post production industry news, new product news, new product reviews, post production job listings, post production calendar of events and a variety of other resources.

Basic Company Listings within the Post Production Buyers Guide are complimentary, so if your company is not listed, please send them details and product information by following this link:
http://www.postproductionbuyersguide.com/submit_company.php

Click below to subscribe to their e-newsletters which are full of up-to-date information:
http://www.postproductionbuyersguide.com/subscribe.php

---
Digital Video Expo – Registration Now Open – Save $25 per session off early bird rates!
Registration is now open for Digital Video Expo, September 20 – 22, 2011, the premier gathering for HD content creation professionals in the west. This year's show will once again feature Apple and Adobe training from the professionals at Weynand. Sign up early for Final Cut Pro X training! Space is limited and classes will sell out. Register now for a free exhibit hall pass or save $25 per session off early bird rates! Use customer code LAPPG1 and register today at www.dvexpo.com.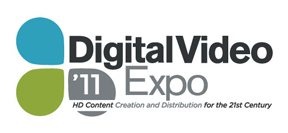 ---
Upcoming events:
July 27th: Video Symphony Pizza & Post with Woody Woodhall

August 10th: LAPPG Meeting (Details TBA)
September 20th - 22nd: Digital Video Expo '11 @ The Pasadena Convention Center

September 21st: DV Expo  - LAPPG Meeting @7:30 - Presentation by Daniel Kramer, Digital Effects Supervisor, "The Smurfs"
September 21st: DV Expo Center Stage Presentation @ 1:00pm-2:30pm - "Post Sound for Digital Content Creators: Everything you Need to Know to Make Your Project Sound as Good as it Looks"
October 12th:  LAPPG Meeting featuring the 2 Reel Guys (Larry Jordan & Norman Hollyn).
November 9th: LAPPG Meeting (TBA)
Nov 30th - Dec 1st: ProductionCONN 2011 in Cromwell, CT
---
AJA News
The big news of course this month has been the release of our new version of VTR Xchange capture software and Beta drivers for Apple Final Cut Pro X as well as our new drivers for Adobe CS 5.5 users.
Final Cut Pro X and AJA
AJA is providing KONA X beta driver software and workflow advice for users adopting the new Final Cut Pro X from Apple. In addition, for users staying with Final Cut Pro 7, we've released new KONA, Io Express & Io HD 9.0.1 software for Mac with increased functionality.
Final Cut Pro X is the latest update for Apple's popular non-linear editing software. It features a new user interface and boasts new, exciting features for editors. However, the way editors interact with third party tools, like the AJA KONA cards, is different from previous versions of Final Cut Pro. AJA has  therefore prepared a document that explains how editors can use AJA products with the latest version of Final Cut Pro.
You can download the document here: 
http://www.aja.com/pdf/FCP_X_and_AJA.pdf
KONA X Beta drivers are available for KONA users running Final Cut Pro X with KONA 3G, KONA 3 or KONA LHi. Before installing KONA X Beta software, ensure you thoroughly read the PDF mentioned above.
In addition to KONA X Beta drivers, we have also posted VTR Xchange 5.
This release is recommended for use with Final Cut Pro X and is also backward compatible with Final Cut Pro 7. New VTR Xchange features include batch capture and more advanced clip naming for a range of workflows.
Download KONA X Beta drivers and KONA version 9.0.1 here:
http://www.aja.com/support/index.php
Adobe CS 5.5 and AJA
AJA is pleased to let you know that our Adobe CS 5.5 drivers and Plug-ins are available on our website with significantly improved performance for the Adobe Mercury Engine in Premier Pros CS 5.5
AJA Mac Plug-ins for Adobe for KONA and Io Express version 9.0.1
AJA Mac Plug-ins for Adobe version 9.0.1 for KONA and Io Express are now available, adding support for Adobe Premiere Pro CS5.5, Adobe After Effects CS5.5 and Adobe Photoshop CS5.1
AJA Windows KONA and Io Express version 5.5
KONA and Io Express version 5.5 for the Windows adds support for Adobe Premiere CS5.5, After Effects CS5.5 and Adobe Photoshop CS5.1
You can find the new AJA Mac and Windows software, plug-ins, and release notes at: http://www.aja.com/support/index.php.

Simply choose the AJA product you use from the list and download the appropriate software for your platform of choice.

---
NOW'S THE TIME TO MAKE THE SWITCH! ADOBE OFFERS 50% OFF PRODUCTION PREMIUM OR PREMIERE PRO!
Adobe is extending an offer to Apple Final Cut Pro and Avid owners who can save 50% off a full unit of Adobe CS5.5 Production Premium or a full unit of Premiere Pro CS5.5.  To learn more about this offer, go to http://www.adobe.com/products/premiere/switch.html.
Adobe knows you built your career and business around video editing, so you can't compromise on your toolset. Adobe CS5.5 Production Premium allows you to enjoy a fully-featured professional editing workflow and offers many benefits such as,
- Timesaving integration between Premiere Pro and After Effects and Photoshop.
- Powerful editing performance that provides real-time effects and color correction/color grading, accelerated rendering, and superior multilayer performance.
- Broad native format support: Import and export virtually any format and even FCP 7 projects, and skip time-consuming transcoding and rewrapping processes when working natively with file-based and DSLR footage.
You'll find the learning curve easy, thanks to Final Cut Pro and Avid keyboard shortcuts in Premiere Pro and many UI enhancements so you can edit the way you're used to.
Use the "SWITCH" code on adobe.com Store to take advantage of the savings. Offer expires September 30, 2011.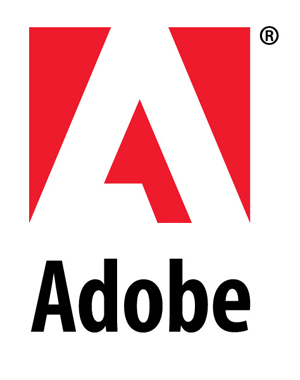 ---
GenArts Annouces New Product for Videographers
Our generous partners at GenArts have announced their lastest product definitely worth checking out, Sapphire Edge, an innovative VFX solution that enables videographers to get film-quality video effects quickly and easily. Key innovations include: a portfolio of pre-built looks inside, a Looks Browser to view on footage in real-time, and streamlined controls to fine-tune easily. Sapphire Edge is priced at $299 and initially available on Apple Final Cut Pro and Sony Vegas Pro.

Powered by the same Sapphire engine that has delivered the highest quality looks for the film, television, and broadcast industries for the past 15 years, Sapphire Edge makes studio-quality looks accessible to videographers without a steep learning curve or the need to trade-off quality for cost.

Only new Sapphire Edge lets video creators start with the look. Videographers can quickly browse 350+ pre-built looks and view on their own clip inside the native look and feel of their editing system. Sapphire Edge includes access to regular preset updates so looks stay fresh and relevant.
http://www.genarts.com/software/sapphire-edge/overview

---
Our monthly meetings are made possible by our amazing sponsors who we graciously thank for their generosity:
AJA Video Systems, Adobe, Artbeats, CoreMelt, Creative Handbook, Digieffects, Digital Video Expo 2011, Focal Press, GenArts, Imagineer Systems, Intelligent Assistance, Larry Jordan & Associates, Lynda.com, Motion Media, FilmmakingWebinars.com, Noise Industries, Peachpit, Post Production Buyers Guide, ProductionHUB, Showbiz Store & Cafe, Telestream, UsedAV.com, Video Symphony, WoodysSoundAdvice.com.
We look forward to seeing you at the meeting!
Sincerely,
Los Angeles Post Production Group
Please visit www.lappg.com for member offers, book reviews, job listings, industry news and more.
"Like" our NEW Facebook LAPPG fanpage!
And follow us at twitter.com/losangelespost!

When & Where

Stoner Recreation Center
1835 Stoner Ave
Los Angeles, CA 90025


Wednesday, July 13, 2011 from 7:00 PM to 9:45 PM (PDT)
Add to my calendar
Organizer
Los Angeles Post Production Group
The Los Angeles Post Production Group is a professional organization for people with a passion for film, video and the digital media finishing process.

The LAPPG discusses all aspects of post production, from picture and sound editing to color correction, visual effects, codecs, storage and post workflows.

Expert presenters and leading companies come to our monthly meetings and share new technologies, techniques, tools, products and best practices to aid us in telling great stories.
We also provide our members with great offers and discounts as well as opportunities to network and make industry connections.
Membership is free and you need not live in Los Angeles to take advantage of this great resource.
To become a member please email your name and information about yourself to membership@lappg.com.
July 13th Los Angeles Post Production Group Meeting - How FCP X Uses Metadata + Autodesk Demo