Description
Presentation Title: Using Metasploit Framework to Improve Security Defenses
Bonus presentation: An after lunch technical deep dive from 1:15-2:15 by Tanium into the question "Hacked? Why the CIS Top 5 are Critical and How to Resolve Them Today"
Speaker: Cody Pierce - Principal Product Manager, Rapid7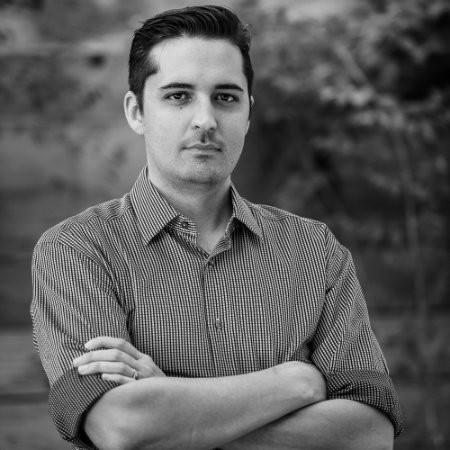 Abstract: Metasploit Framework is the industry standard open source penetration testing platform. But did you know it is also a powerful defensive tool? Our industry is in a constant game of cat-and-mouse where the fundamentals are hard and the attackers are smart. By taking advantage of the open source spirit of Metasploit Framework we can do more with less. This talk will focus on maximizing the Metasploit Framework to automate the simulation of attacks, verify security controls, and improve your security posture.

Speaker Bio: Cody Pierce has been researching offensive technologies for the past 20 years. Most notably as a vulnerability researcher and exploit developer for the TippingPoint Zero Day Initiative. After ZDI, Cody lead offensive and defensive product research teams at Endgame, focused on building next-gen endpoint protection capabilities. Recently, Cody has joined Rapid7 as the Principal Product Manager of Metasploit, with a passion to leverage the "Attacker Mindset" to improve defenses in the Information Security Industry.
After luch technical deep dive by Tanium includes:
- CIS and how we have left fundamentals behind.
- Why enterprises are struggling to meet these requirements
- Complexity of trying to pull information from multiple sources
- Speed - Delays
- Accuracy - Data is changing
- Real World Scenario in prevention, detection and response
Prerequisite: An interest in information security
CPE Hours: 1
ISSA Lunch Sponsor: Tanium

Why Tanium?
Your enterprise environment is increasingly complex. You face a constant influx of new device types, cloud technologies, and cyber threats. Change is constant. You need visibility and control at scale.
Tanium's single point of management is designed to help you handle change and disruption. Tanium operates with real-time speeds at massive scale. Tanium reduces the fragmentation and complexity created by years of point solution purchases.
Tanium is a different paradigm for manageability and security.
Meeting Agenda:
11:15 a.m. Registration / Networking

11:30 a.m. Luncheon / Networking

11:45 a.m. Chapter Business Meeting

12:00 noon Keynote Presentation

1:15-2:15 Tanium technical deep dive
Please Note: The South Texas ISSA Chapter may record (Video and or Audio and or Photograph) the monthly chapter meetings for 2016. We may record (Video and or Audio and or Photographs ) at this event as we believe it brings great value to our membership. While we are not planning, or anticipating, to record (Video and or Audio) the general audience, we are obligated to inform you that you may be recorded (Video and or Audio and or Photograph) during the course of the event. Therefor as a condition of attendance to the event, we require the following release and consent for use.
Effective as of May 12, 2016 and beyond CONSENT and RELEASE is being granted by the REGISTRANT(RECORDED PARTY) to South Texas ISSA (the RELEASED PARTY) to use Video and or Audio and or Photographic recordings taken during the South Texas ISSA Chapter Meetings. I confirm that the RECORDED PARTY is an adult and is fully authorized to agree to this Consent and Release. In exchange for access to the Chapter Meeting and payment as indicated in the fee structure, the REGISTRANT/RECORDED PARTY hereby grants consent to South Texas ISSA and or its agents (collectively, the RELEASED PARTY) and authorizes the use of any and all Video and or Audio and or Photographic recordings taken of me and any reproduction of them in any form in any media whatsoever and any derivative work based hereon throughout the world, for the use of documentation, publicity, promotion, and advertisement of the RELEASED PARTY events. The REGISTRANT/RECORDED PARTY also consents to the use of his/her own name or any fictitious name which may be employed in connection with the aforesaid Video and or Audio and or Photographic recordings. The REGISTRANT/RECORDED PARTY hereby releases any and all claims for Video and or Audio and or Photographic materials collected at this event for the sole use of documentation, publicity, promotion advertisement of the RELEASED PARTIES events. The REGISTRANT/RECORDED PARTY hereby waives any right that he/she may have to inspect and/or approve the documentation, publicity, promotion and advertisement materials that may be created from them. BY COMPLETING THE REGISTRATION, THE RECORDED PARTY WARRANTS THAT HE/SHE HAS READ THIS CONSENT AND RELEASE PRIOR TO THE COMPLETION OF THE REGISTRATION PROCESS, AND UNDERSTANDS IT, AND FREELY ENTERS INTO THIS CONSENT AND RELEASE.