Description
Presentation Title: Hacking Your Career
Speaker: Keith Turpin

Abstract: This talk will help you take charge of your future and ring success out of every opportunity. Everyone has the potential to achieve great things, but they don't always know how. It is time to get some answers. I am going to share all my lessons learned on the way to becoming a CISO of a billion dollar international company. Whether you are looking to make more money in your current role or to climb the corporate ladder, I will show you how to do it and more importantly, how to avoid the pitfalls along the way. In this candid conversation I will discuss the characteristics of high performers, the secrets of hacking the salary planning process and how to dodge to curse of the Peter Principle. I will also give you important perspectives on changing jobs from effective resume strategies to the three questions you need to ask in an interview and finally how to negotiate any job offer. Think of this as the cheat sheet to kicking your career into high gear.
Speaker Bio: Chief Information Security Officer (CISO) and Head of Global Infrastructure at Universal Weather and Aviation, a billion dollar, international aviation services company operating more than 50 locations in 20 countries. Universal provides end to end global trip support to the business aviation industry.
Responsible for all aspects of Information Security and all IT Infrastructure teams and services including Data Center Operations, Networking, Telecommunications, Server Infrastructure, Cloud Services, Databases and Endpoint Management. Also responsible for all technology requirements associated with PCI and GDPR compliance.
Former IT Technical Fellow at The Boeing Company leading International IT Security Operations, Supply Chain Security, Software Security Testing, and Enterprise IT Risk.
Graduate of the FBI CISO Academy at Quantico
Certifications: CISSP, CSSLP, CRISC and NSA Certified Infosec Assessor
Past Speaker for:
- Blackhat
- BSides
- AppSec USA
Served as a U.S. delegate to the International Standards Organization's Cyber Security Sub-Committee, contributing to ISO standards for Software Security and Supply Chain Security
Author of the OWASP Secure Coding Practices Guide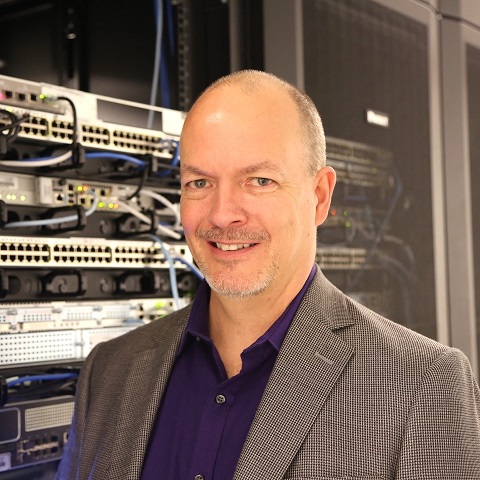 Prerequisite: An interest in information security
CPE Hours: 1
ISSA Lunch Sponsor: Mimecast


Making email safer for business
We believe that securely operating a business in the cloud requires new levels of IT preparedness, centered around cyber resilience. This is why we unify the delivery and management of security, continuity and data protection for email via one, simple-to-use cloud platform.
Thousands of organizations trust us to increase their cyber resilience preparedness, streamline compliance, reduce IT complexity and keep their business running. We give employees fast and secure access to sensitive business information, and ensure email keeps flowing in the event of an outage. Mimecast will remain committed to protecting your IT assets through constant innovation and focus on your success.
For more information contact:
Chris Asher
casher@mimecast.com

Meeting Agenda:
11:15 a.m. Registration / Networking

11:30 a.m. Luncheon / Networking

11:45 a.m. Chapter Business Meeting

12:00 noon Keynote Presentation

e
Please Note: The South Texas ISSA Chapter may record (Video and or Audio and or Photograph) the monthly chapter meetings for 2016. We may record (Video and or Audio and or Photographs ) at this event as we believe it brings great value to our membership. While we are not planning, or anticipating, to record (Video and or Audio) the general audience, we are obligated to inform you that you may be recorded (Video and or Audio and or Photograph) during the course of the event. Therefor as a condition of attendance to the event, we require the following release and consent for use.
Effective as of May 12, 2016 and beyond CONSENT and RELEASE is being granted by the REGISTRANT(RECORDED PARTY) to South Texas ISSA (the RELEASED PARTY) to use Video and or Audio and or Photographic recordings taken during the South Texas ISSA Chapter Meetings. I confirm that the RECORDED PARTY is an adult and is fully authorized to agree to this Consent and Release. In exchange for access to the Chapter Meeting and payment as indicated in the fee structure, the REGISTRANT/RECORDED PARTY hereby grants consent to South Texas ISSA and or its agents (collectively, the RELEASED PARTY) and authorizes the use of any and all Video and or Audio and or Photographic recordings taken of me and any reproduction of them in any form in any media whatsoever and any derivative work based hereon throughout the world, for the use of documentation, publicity, promotion, and advertisement of the RELEASED PARTY events. The REGISTRANT/RECORDED PARTY also consents to the use of his/her own name or any fictitious name which may be employed in connection with the aforesaid Video and or Audio and or Photographic recordings. The REGISTRANT/RECORDED PARTY hereby releases any and all claims for Video and or Audio and or Photographic materials collected at this event for the sole use of documentation, publicity, promotion advertisement of the RELEASED PARTIES events. The REGISTRANT/RECORDED PARTY hereby waives any right that he/she may have to inspect and/or approve the documentation, publicity, promotion and advertisement materials that may be created from them. BY COMPLETING THE REGISTRATION, THE RECORDED PARTY WARRANTS THAT HE/SHE HAS READ THIS CONSENT AND RELEASE PRIOR TO THE COMPLETION OF THE REGISTRATION PROCESS, AND UNDERSTANDS IT, AND FREELY ENTERS INTO THIS CONSENT AND RELEASE.