Julverkstad (Christmas Workshop) #4 Make Your Own Pomanders
About this event
Hej Everyone!
My name is Romayne Kilde and every holiday season, I have a list of crafts/baking that I want to get accomplished by Christmas and this year I am inviting you to join me to craft and bake together on Zoom. This workshop is crafting Orange Pomanders.
Purchase your workshop kit here: https://clarkridgecompany.com/shop/ols/products/orange-clove-ornament-kit
The listing is for ONE CRAFT KIT containing: 0.6 oz. whole cloves; instructional guide that includes directions, hints/tips, and design ideas; carving tool for carving more detailed and contrasting designs in addition to the cloves; toothpicks for piercing clove holes; and 4 pomander hangers for hanging your beautiful pomanders and dispersing the wonderful, natural aroma!
Cost for the workshop kit is $6.99 plus $4.50 shipping. There is no charge for the Zoom class, and it will be a "Craft-along Together" format. I received my kit within 4 days of ordering, but remember, as the holiday season continues, it may take longer to receive your package. You will need to provide your own oranges for the workshop; there are enough supplies to make 4 Pomanders. So, pour yourself a cup of coffee or tea and let's make "Orange Pomanders" together!
Register for the Zoom Workshop here: https://www.eventbrite.com/e/206607317047
Fill your home with the warm, sweet scent of orange-clove spice ball pomanders! The pomander has its origins back to the Middle Ages. Today, the Pomander is more associated with colonial times, however, research varies if they were made mostly with apples or oranges. Nonetheless, a Pomander is a fragrant and festive decoration you can display at home or give as a Christmas or holiday gift.
Medieval herbalists used pomanders—mixtures of fragrant, dried herbs in cloth bags or perforated boxes—to ward off illness or bring strength and good fortune. The word "pomander" derives from the French pomme d'ambre, meaning "apple of amber"—a reference to the round shape of the object and the occasional addition of ambergris (an aged substance from the bile duct of a sperm whale). Strongly scented pomanders of ambergris were used in Europe during the time of the Black Death to (unsuccessfully) cover up and purify "bad air."
Today, pomander balls are usually a lot simpler; most consist of an orange or other citrus fruit studded with cloves and dusted with other spices.
Do you enjoy Nordic Inspired Living? Then, I would like to invite you to join my Facebook Group: The Nordic Heart: https://www.facebook.com/groups/553367409116563
Orange Pomanders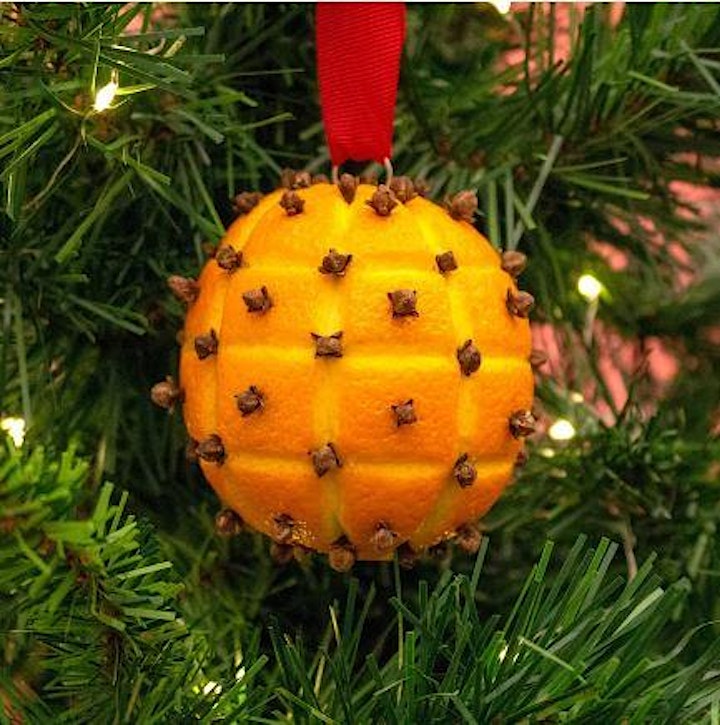 Organizer of Julverkstad (Christmas Workshop) #4 Make Your Own Pomanders
The Nordic Heart is Facebook Community embracing Nordic living in our hearts and homes. We explore ways to infuse our lives with the Nordic lifestyle: Weekly Zoom Fika Time, Bokklubb (Book Club), Nordic Food, Recipes, Menus; Genealogy; Holiday/Seasonal Menus, Crafts; Books and Films; Customs, Traditions, and News. Will you join us?
https://www.facebook.com/groups/553367409116563