Julia Welland: Ms Veteran America Contest and US Military Power
Description
Julia Welland is an Assistant Professor of War Studies at The University of Warwick and a Leverhulme Early Career Research Fellow. Her publications include "Joy and war: reading pleasure in wartime experience" in the Review of International Studies an she was an editor of the Handbook on Gender and War (2016).
Her Leverhulme project (titled, 'Pleasure and Performance in Military Afterlives') explores positive or joyful experiences of veterans 'after' war. Focusing specifically on the embodied experiences of British and American veterans in a range of sites, the project contributes to sociological explorations of the military by taking the academic literature beyond a focus on trauma. Instead, the project traces the range of physical and emotional sensations experienced in order to produce a fuller conception of war and militarism's affective landscapes, and how they become an accepted part of national life.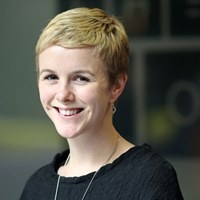 Part of the Politics, International Relations and Public Services Research Seminar Series at Manchester Met
Booking a ticket will guarantee you a place at this event, although feel free to just turn up as well!