Description
A guest artist concert will occur at 7 PM prior to the performance by local rising musical star, Amayah.
Romeo + Julia begins promptly at 7:30 PM.
Part history and part fantasy, we imagine a couple falling in love despite all the odds during a period in Florida history when Spain's most prolific playwright and poet, Lope de Vega, wrote his version of 'Romeo and Juliet' - just as the Spanish were exploring and securing portions of 'La Florida' for their kingdom.
What would become the Seminole nation began as a group of Creek and other tribes moving into central and northern 'La Florida' in and around the first Black free colony in the northern hemisphere, Fort Mose, established at the turn of the 17th century. Black residents of Fort Mose were given plots of land by Spanish authorities if they adopted the Catholic Church. Various native tribes lived 'freely' if they too demonstrated loyalty to Spain and Catholic religious practices.
What might Lope de Vega have written about the Black Seminoles, a legacy of diverse and resilient people from the real marriages, adoptions of individuals and families of the free nation of Seminoles and Blacks living alongside one another?
Initially these two communities had strained relations but the shared fear of those that sought to rule their kingdom in La Florida, the 'flowering place,' brought them together in treacherous territories.

This story considers and celebrates the 'kingdoms' of 'Julia + Roselo' (Castelvines/Capulets y Monteses/Montagues) - a story inspired by the history of America's 'La Florida.'
The surprise ending encourages audiences to read about the rich tapestry of art and history uniquely Florida. This fast-moving adaptation of a three Act play features classical and contemporary dance with Hispanic, African American and Native American musical selections. Both Shakespeare and Lope de Vega wrote their respective classics during the Age of Discovery, when Florida was discovered by British, Spanish and French colonial powers.
Click here for a taste of an adaptation of perhaps Spain's most famous classical music for guitar adapted just for Julia + Roselo by Alberto and Ivet.
Special thanks to PNC Bank 'Arts Alive' and other donors for their contributions to this project.
Cast includes dancers and choeography from the Zest Collective (New York City), Cuban Classical Ballet (Miami) and Emily Ricca Collective (Miami); Music by Alberto Puerto with Ivet Riscart (Spanish Classical Guitarists and Composers - Miami); Yetzabel Arias Fernandez (Concert Soprano - Miami); Actors from the Shakespeare Troupe of South Florida (Palm Beach - Miami) with visual art by Cuban-American Painter, Alejandro Leyva (Miami).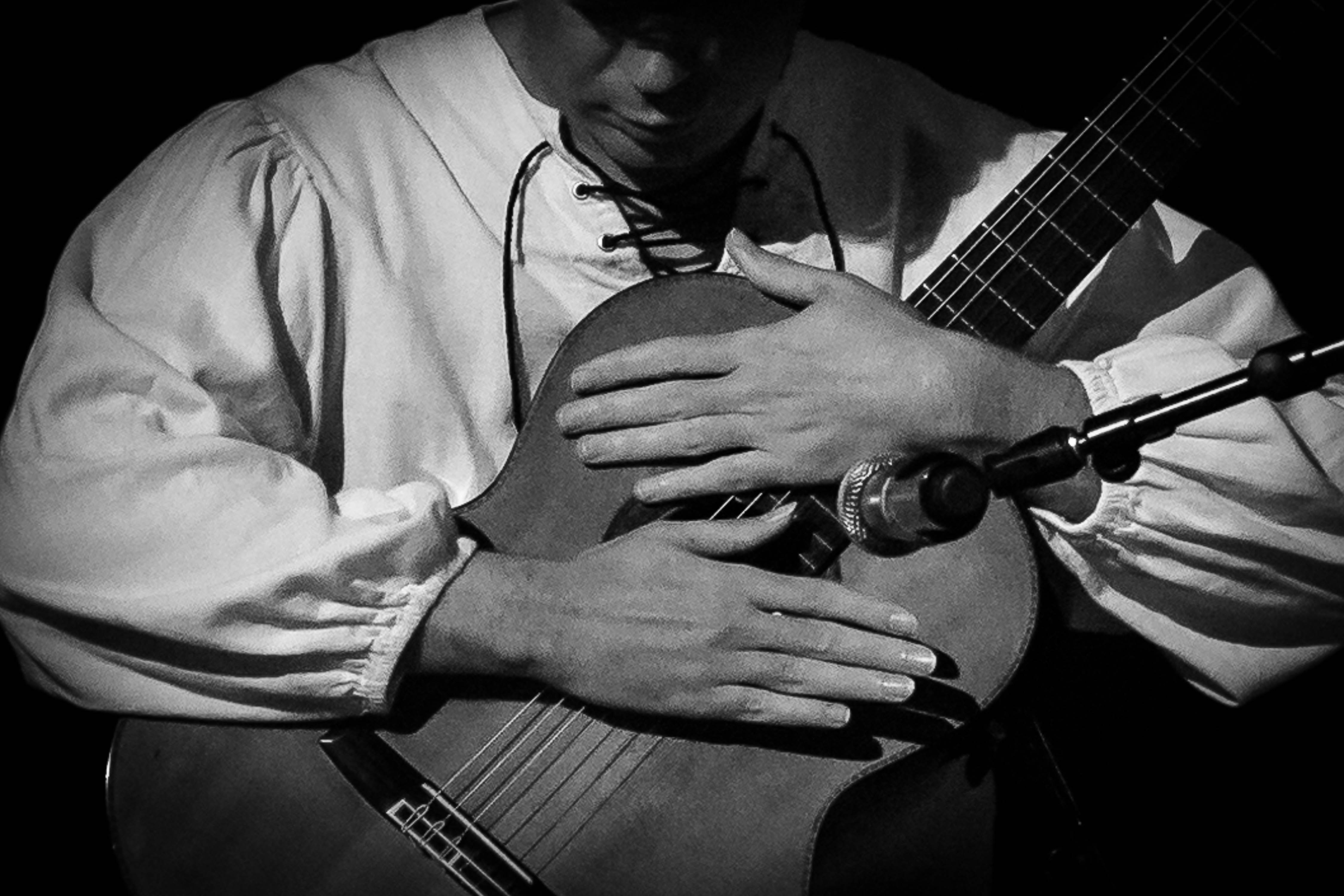 Can't attend the Fort Lauderdale production? Come to the performance in Miami-Dade County at the historic African Heritage Cultural Center by clicking here
Script adapted from the translation by Cynthia Rodriguez Badendyck.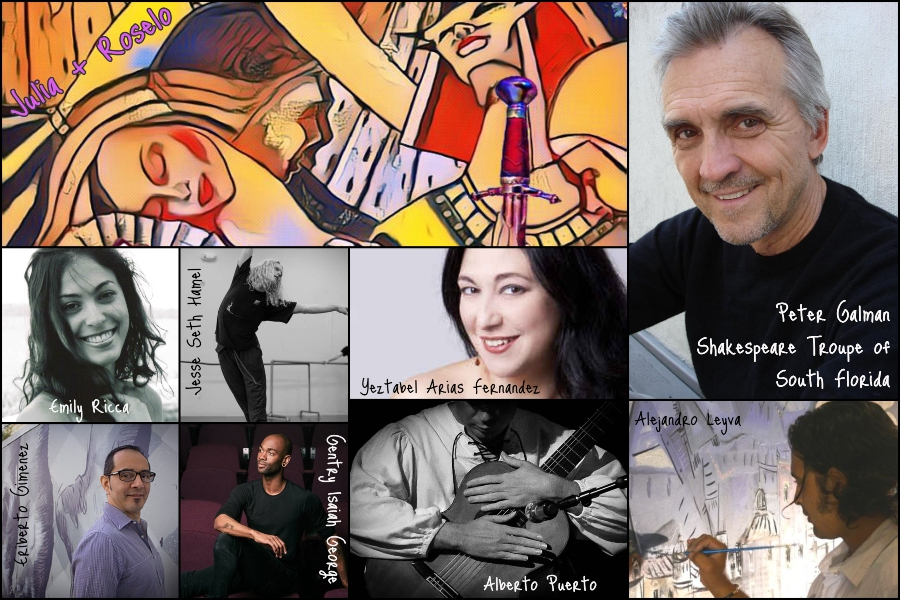 Organizer of Julia + Roselo | An American Story