Description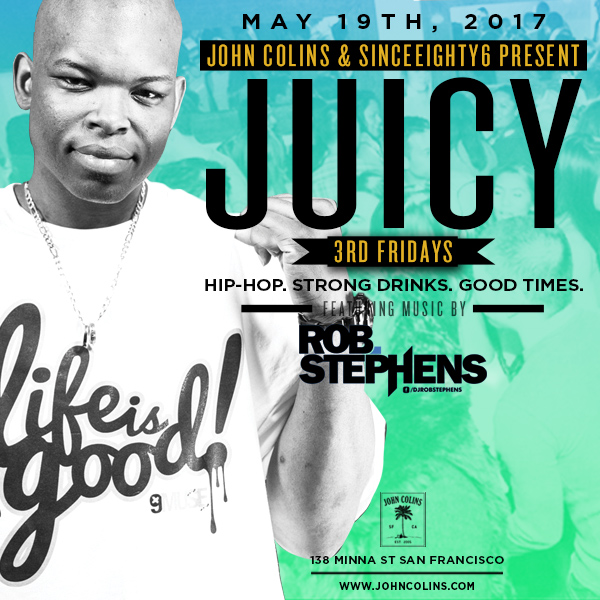 Every 3rd Friday JohnColins and Mark DiVita's SinceEighty6 present Juicy a party celebrating life with Hip-Hop, R&B, Soul, Reggae, Classic Breaks, House and Rap as the soundtrack.
This month's we also celebrate MAY Birthdays with a special Set by guest DJ Rob Stephens playing Classic Party Hits, 90s Hip-Hop, R&B and music to drink and mingle to.
Music starts at 10pm. Cover.
For birthdays, special requests and/or reservations email: party@johncolins.com
Follow guest @DJRobStephens on Instagram and Facebook or on-line at www.djrobstephens.com.
Follow @MarkDiVita on Instagram, Facebook and Twitter for giveaways, updates and Passwords for free Entry to Juicy and other events. www.MarkDiVita.com
For reservations email: party@johncolins.com