Juhan Sonin: Design for Life

Tuesday, October 14, 2014 from 6:30 PM to 9:00 PM (EDT)
Event Details
    

  BostonCHI hosts

  Juhan Sonin, Involution Studios

  Design For Life
Juhan Sonin is the Creative Director of Involution Studios and has produced work recognized by the New York Times, Newsweek, BBC International, Billboard Magazine, and National Public Radio (NPR). He has spent time at Apple, the National Center for Supercomputing Applications (NCSA), and MITRE. Juhan lectures on design and engineering at the Massachusetts Institute of Technology (MIT). 
Remember doctor's visits when you were growing up? The wooden tongue depressor. The well-worn stethoscope. That weird thing they jammed in your ears. And now, my young children are getting about that same treatment. But that is going to change.
As design harnesses digital, materials and networking technologies, a very new health experience is just over the horizon. Proactive, lifestyle design. Tracking real-time health data. Non-invasive tools. Custom "just for you" treatments based on your actual genome. These are all real technologies, being used by ordinary people. Together they are leading us to "stage zero" detection and treatment which has the potential to double or better the lifespan of every first-world citizen. Not science fiction, the children of the 2020's will only know this reality. Tongue depressors will be limited to school craft projects and popsicles. And it is all the product of technology and design.
Design for Life introduces participants to the macro factors shaping these realities, along with an in-depth exploration of the various impacts of and opportunities for design.
Evening Schedule
6:30 – 7:00   Networking over pizza and beverages

7:00 – 8:30   Meeting

8:30 – 9:00   CHI Dessert and more networking!
Thank you to our generous sponors. If you're interested in sponsoring BostonCHI, 
please let us know
.
Constant Contact is hosting us.
BostonCHI is providing pre-meeting food.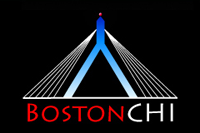 Vitamin T is sponsoring CHI Dessert.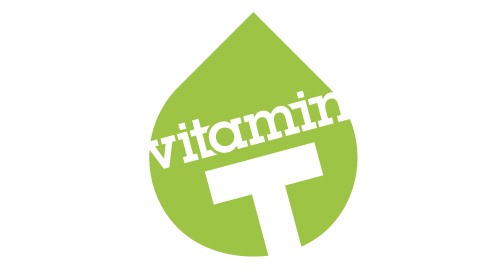 Sign up for our Monthly Email list
If you're a member, you already get our monthly newsletter.

Enter your email address   
Attendee List
Sort by:

Date

|

First Name

|

Last Name
Organizer
BostonCHI
What We Do
BostonCHI is the Boston area chapter of ACM's Special Interest Group on Computer-Human Interaction (SIGCHI). Our members, from throughout New England, share ideas and experiences on the rapidly growing and changing area of how computers and people interact. Read the chapter Bylaws.
We have monthly gatherings in the metro Boston area, which are open to both members and non-members at no charge. In addition, members receive a monthly e-mail newsletter. If you're not yet a member, we encourage you to become one!
SIGCHI is a forum for the study of human-computer interaction (HCI) and includes research and development efforts leading to the design and evaluation of user interfaces. The focus of SIGCHI is on how people communicate and interact with computer systems. SIGCHI serves as a forum for the exchange of ideas among computer scientists, human factors scientists, psychologists, social scientists, systems designers and end users. (from ACM SIGCHI)
Who We Are
BostonCHI is an organization of professionals from the New England area in the field of Human-Computer Interaction. Our members represent the diverse interests of that field: graphic arts, documentation, usability, psychology, user interface design, human factors, industrial design, ergonomics, computer science, training, education, and many others.
Juhan Sonin: Design for Life