Description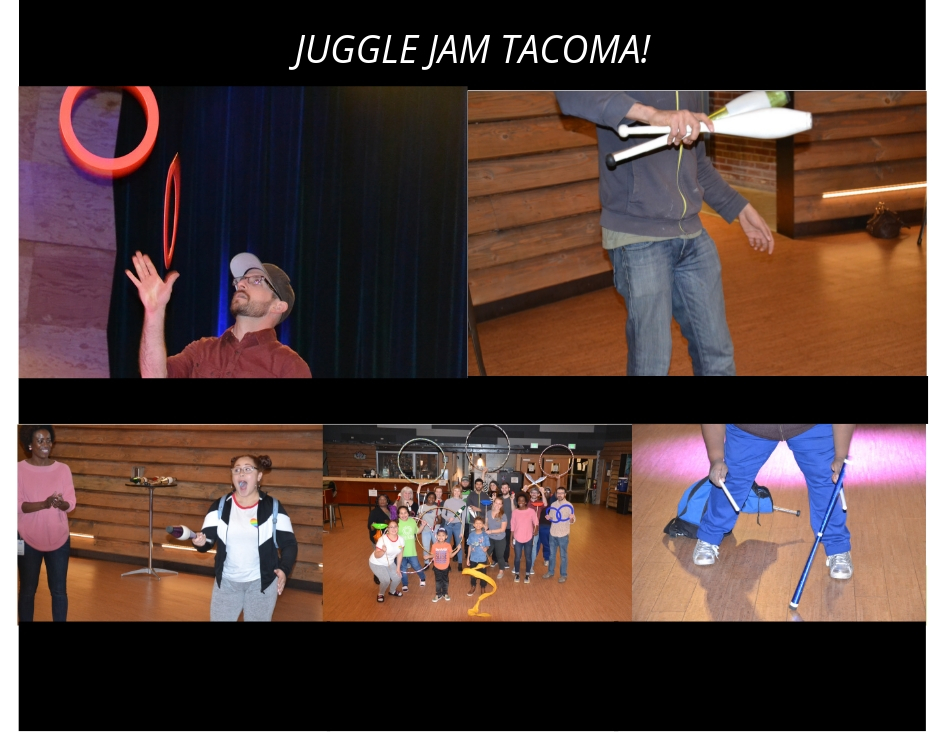 Fun for everyone! Juggle Jam is a 101 circus skills workshop. Using juggling balls, scarves, clubs, ropes, hula hoops and rings, former Cirque du Soleil Artist and Native of Tacoma, Michelle Matlock will lead the group in a traditional "Circle up" which is a series of playful circus skill building games. Followed by a music filled break out "jam" where participants will have the opportunity to explore each skill in rotation. All skill levels welcome. Bring your family, bring your friends and bring your fun!
ALL AGES (6-96)
10 YEARS + $18
6-9 YEAR OLD ATTEND FOR $5 WITH PAYING ADULT
$25 @ DOOR (Cash Only)

We bring all of the equipment, you can feel free to bring your own too.