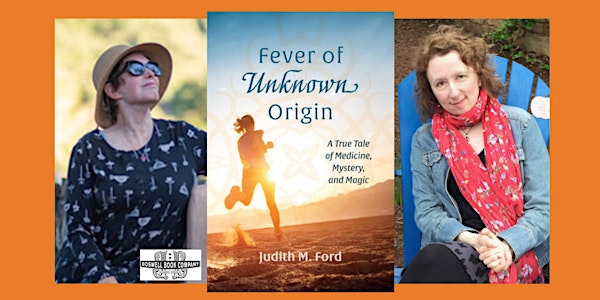 Judith M Ford, author of FEVER OF UNKNOWN ORIGIN - a Boswell event
Judith M Ford, author of FEVER OF UNKNOWN ORIGIN - an in-person Boswell event
When and where
Location
Boswell Book Company 2559 North Downer Avenue Milwaukee, WI 53211
About this event
Boswell Book Company presents an evening with Judith M. Ford, author of Fever of Unknown Origin. In conversation with Rochelle Melander.
Judith Ford was a successful psychotherapist with a relatively new second marriage, a full-time clinical practice, and three children. She was also a runner, a yoga-practitioner, a dancer, and a writer when she came down with a mysterious illness that landed her in the hospital for a full summer and nearly ended her life. She recovered through a combination of Western medicine and shamanic journeys. A few years later she helped her parents through their final illnesses. This book is both her story and theirs, about how each of them maintained hope or sometimes despaired. It's about how they each suffered and rallied, laughed, loved, forgave, and let go. And it's about how all of us live in the shadows of the unknown and the unanswerable.
From Nita Sweeney, author of Depression Hates a Moving Target: "Ford deftly invites readers to witness the exquisite detail of her mind and heart as she nearly loses everything, then finds her way back to physical and emotional health. It's a journey you won't want to miss."
Judith M. Ford is a widely published writer whose short work has appeared in over thirty magazines, including Connecticut Review, Evening Street Review, Southern Humanities Review, and many others. Her work has been nominated three times for Pushcart prizes. She was a psychotherapist for thirty-five years and also taught creative writing in a private elementary school, at the University of Wisconsin Extension, and in a teen runaway shelter. She holds an MFA from Vermont College of Fine Arts.
Click here to order your copy of Fever of Unknown Origin. Signed copies and personalization available on pre-orders. Please note that signed copies will not be shipped until after the event.
*