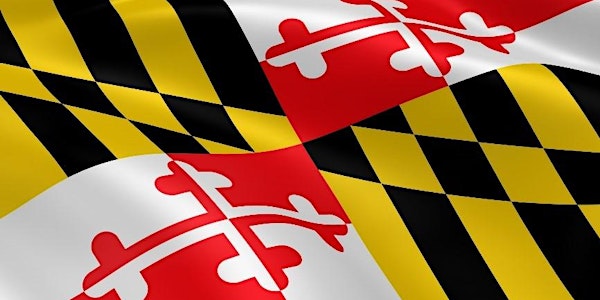 Judiciary Grants Conference: Tracking, Measuring, and Sustaining Success
Description
Tracking, Measuring, and Sustaining Success
December 15, 2016 8:30 am – 3:30pm
Registration & continental breakfast 8:30 am - 9:00 am
Courts and non-profit partners are invited to attend this one-day conference on preparing and maintaining Judiciary grants. This year's program will include in-depth sessions on tracking data, measuring achievements, and sustaining successful programs into the future. The conference will also include a brief overview of funding opportunities that will be available in FY2018, as well as time for you to talk individually with our grant-making departments, our internal auditors, and our procurement staff.
8:30 – 9:00
Registration
Continental Breakfast
9:00 – 10:30
Welcome & Overview of FY18 Grants
Lou Gieszl, Assistant Administrator, Programs Division
Audit Changes
Charlotte Bednarczyk, Manager, Internal Audit
James Kennedy, Manager, Internal Audit
Evaluation Success Stories (Panel)
Dr. Lauren Abramson, Executive Director, Community Conferencing Center
Gray Barton, Director, Office of Problem Solving Courts
Dr. Jocelyn Gainers, Director, The Family Recovery Program
Dorothy Lennig, Legal Clinic Director, House of Ruth Maryland
10:30 – 10:45
BREAK (People Bingo)
10:45 – 11:45
First Concurrent Sessions
Evaluation 101: Developing an Evaluation Plan
Nick White, Research and Evaluation Director, Mediation and Conflict Resolution Office
Jamie Walter, Director, Court Operations
Tracking Data: Using Excel to excel. How to report data effectively.
Buzz Merrick, Training Specialist, Judicial College of Maryland
Grant Writing Basics
Gray Barton, Director, Office of Problem Solving Courts
11:45 – 12:30
LUNCH
12:30 – 1:30
Second Sessions
Evaluation 102: Implementing Your Evaluation Plan
How do you track success? What resources are needed?
Nick White, Program Manager, Mediation and Conflict Resolution Office
Jamie Walter, Director, Court Operations
How to Tell Your Story With Data
You have more data than you know! How to use the data you already have.
Wendy Wolff, Director of Consulting, Maryland Nonprofits
MDEC Reporting and Data Tracking for Court Grantees
Andrew Ginder, Senior Researcher, Court Operations
Austin Phaire, Enterprise Custom Reporting Lead, Judicial Information Systems
1:30 - 1:45
BREAK
1:45 – 2:45
Third Sessions
How Do We Measure Up: Evaluating Ourselves Against the Right Measurements
This session will walk you through a case study that takes a look at business process improvement strategies to assist programs in determining if they are evaluating themselves against measurements that truly ensure their success.
Shantay Guy, Executive Director, Community Mediation, Baltimore
Data into Action!
We have the data, now what do we do with it? Using data to improve your program.
Sarah Kauffman, District Court Data Management and Public Information Director
Emmett Ward, ADR Resources Coordinator, Mediation and Conflict Resolution Office
2:45 – 3:30
TABLING
Meet and talk to personnel from each of the Judiciary's Grant Awarding Departments, Internal Audit & Procurement Department
**RSVP by December 6th to ensure that we have a boxed lunch for you.**
This event is free of charge compliments of Maryland Judiciary, Administrative Office of the Courts.

Organizer of Judiciary Grants Conference: Tracking, Measuring, and Sustaining Success