Description
"Judge Me Not" is a diverse ensembled production featuring seasoned actors whom portray a variety of characters. A unique monologue performance that takes you on a journey through the lives 10 souls and challenges our snap judgement through storytelling. Judge Me Not delving a little deeper beyond the surface of others to incite a little more compassion and connectedness.
"Art from the heart" Inspired by Amiri Baraka.
A night of love, soul, and laughter
You don't want to miss this great event !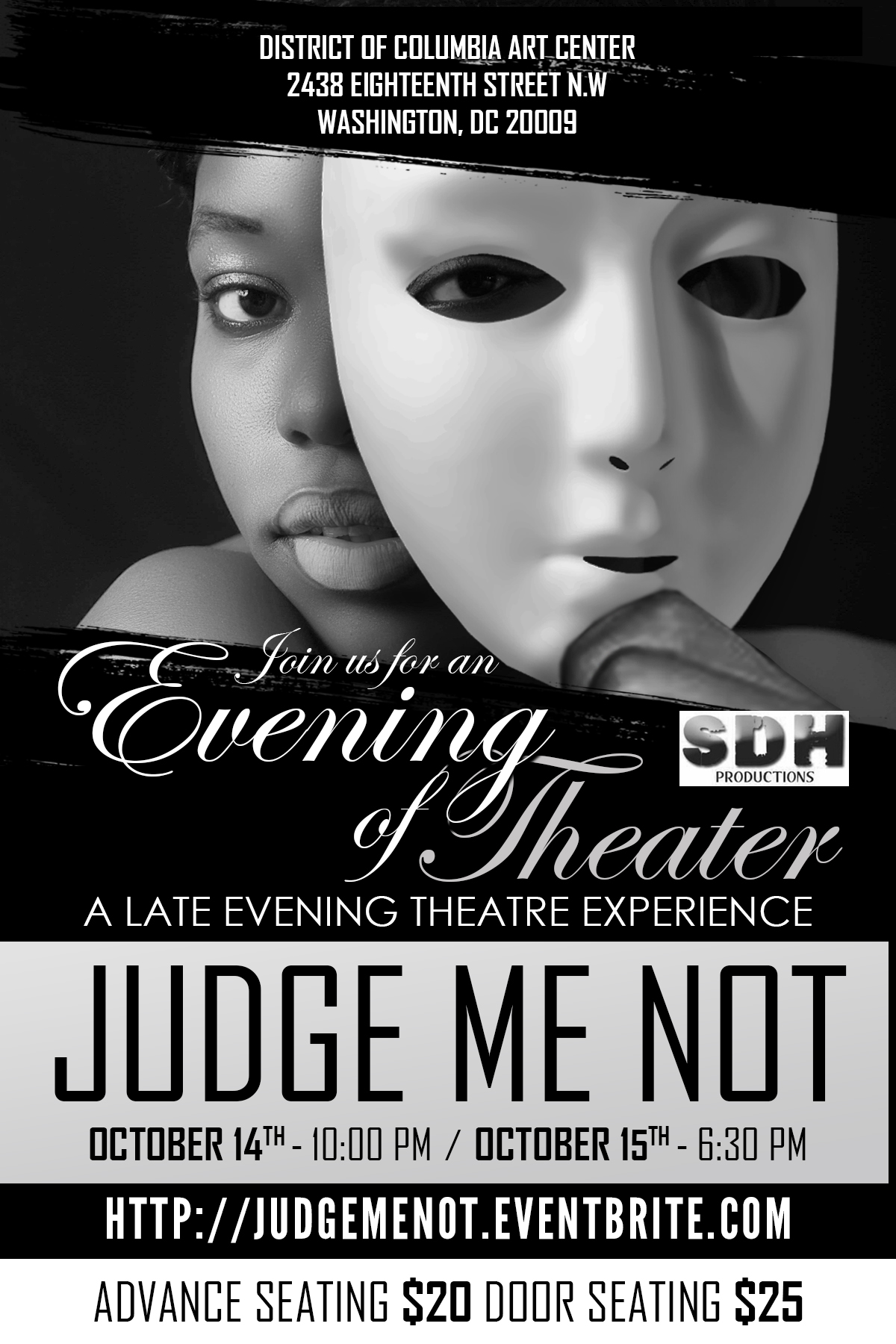 Directed by: Ani Dae
Written & Produced: Indigo aka Sheena D Horne