Description
"Judge Me Not" is a diverse ensembled production featuring seasoned actors whom portray a variety of characters. A unique monologue performance that takes you on a journey through the lives 10 souls and challenges our snap judgement through storytelling. Judge Me Not delving a little deeper beyond the surface of others to incite a little more compassion and connectedness.
"Art from the heart" Inspired by Amiri Baraka.
A night of love, soul, and laughter
You don't want to miss this great event !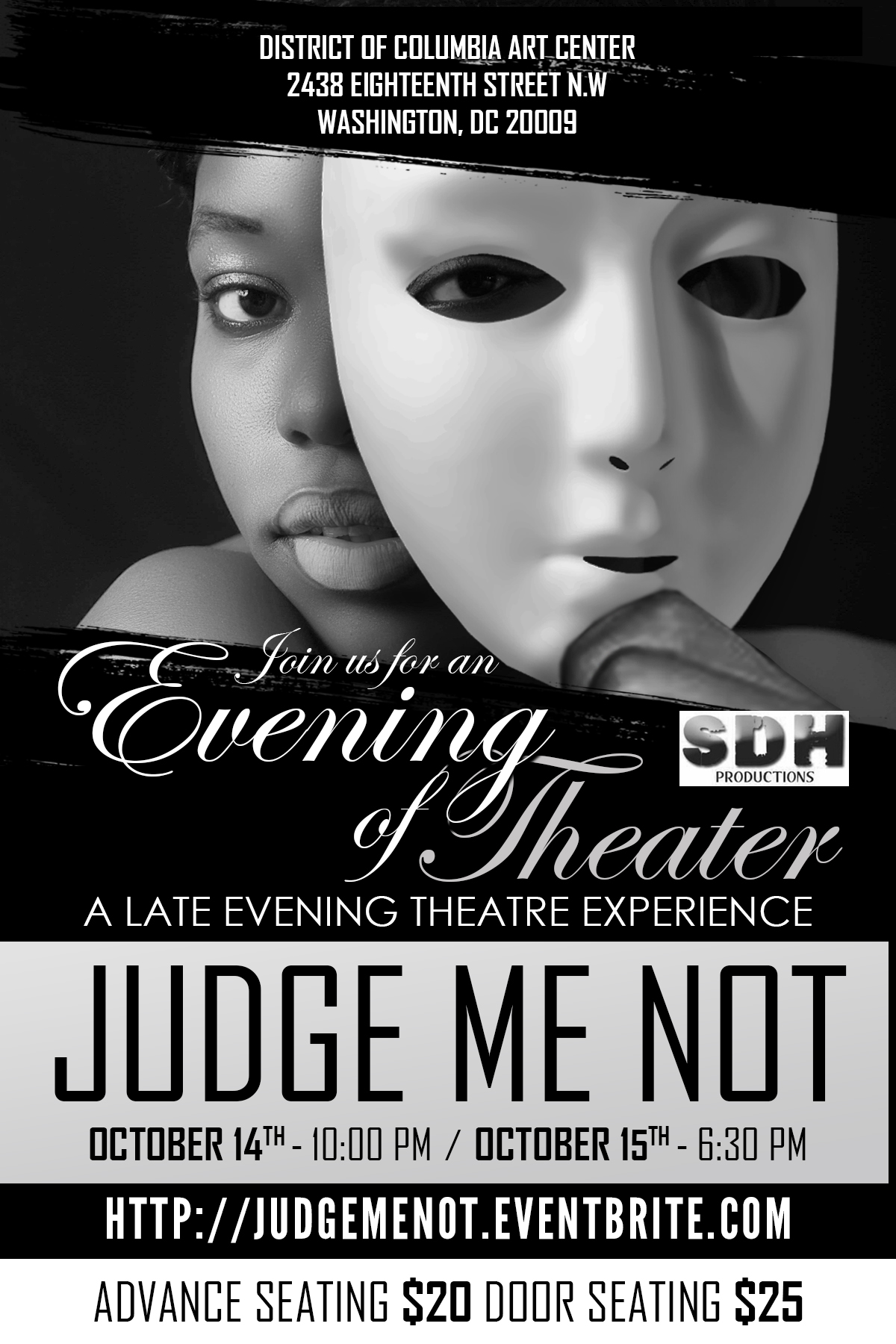 Directed by: Ani Dae
Written & Produced: Indigo aka Sheena D Horne
Organizer of Judge Me Not
SDH Productions was established in 2012 
©2012 All Rights Reserved
 SDH Productions was established in 2012,  Based out of Washington, D.C. It's unique because of it's thought provoking  real life stories that engages, inspires, entertains and challenges audiences thru theatrical and teleplay performances.