Description
San Diego Circus Center presents
Our 2nd Annual JUBILEE!
Come join us May 24th, 25th & 26th for an amazing display of Circus Acts! Each year we present our Annual Jubilee, where you can see what our talented and amazing performers have created just for you!
Contortion, Trapeze, Lyra, Tightwire, Handstands, Hand to Hand, Silks, Rope, Clowning and more! Jean-Luc Martin will be our Jubilee host sharing stories and history of our Circus Center performers!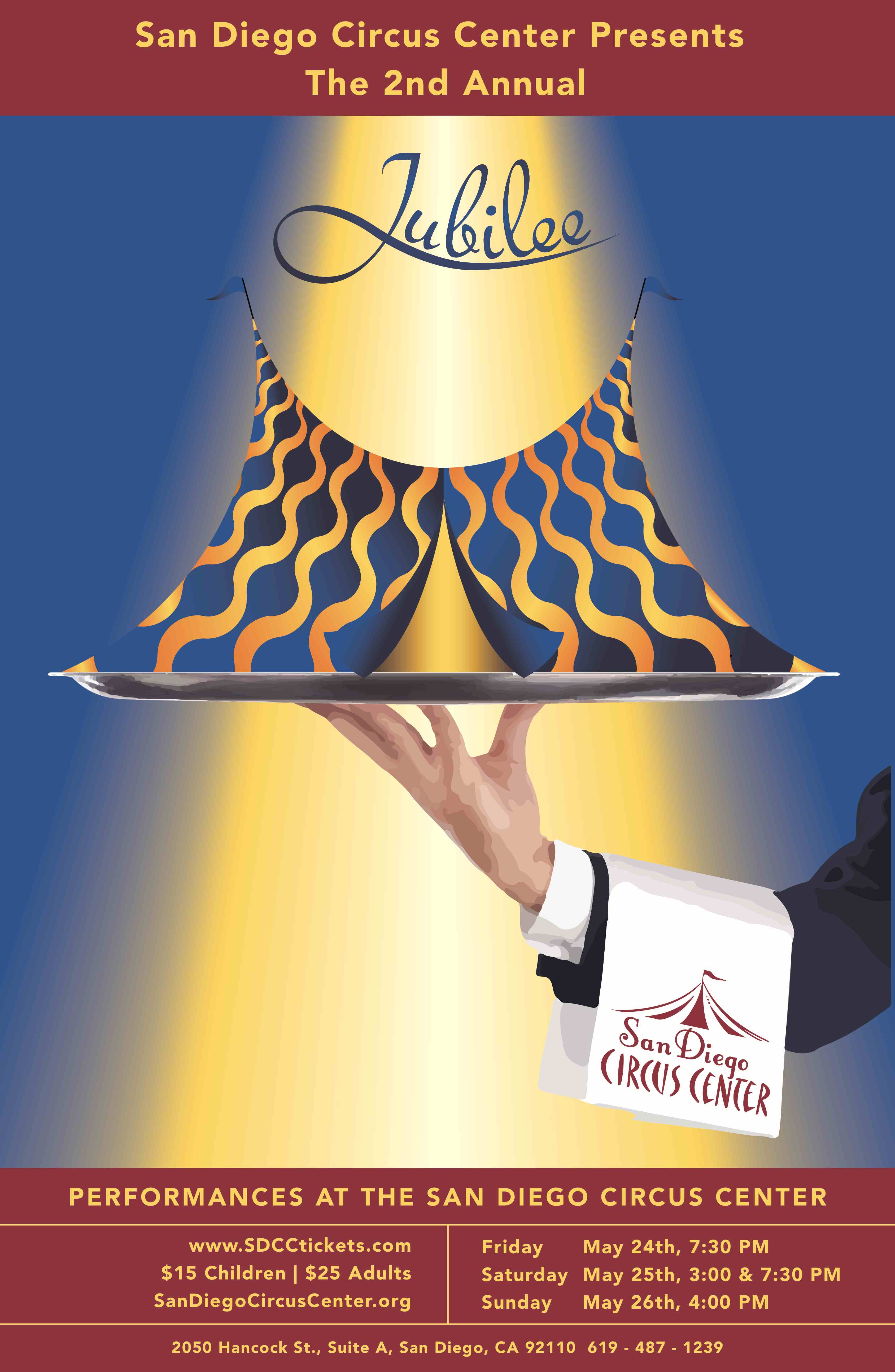 Adults: $25
Youth (12 and under): $15
May 24th (Friday): 7:30pm
May 25th (Saturday): 3pm & 7:30pm
May 26th (Sunday): 4pm
Location : San Diego Circus Center: 2050 Hancock Street, Suite A, San Diego, CA 92110