Juan Davis and Comedian Michael Colyar Host Martial Arts Talent Super Show
We invite you to the 26th Annual SMART Family League 2020 competitive season! Win Awards, Prizes, & Magazine Coverage at This Family Event!
About this Event
"Future Leaders of America"
March 7th, 2020
Milton Gottesman Auditorium: 6045 16th Street NW, Washington DC 20011
Begins at 8:30 am (registration desk opens at 7:30 am )
SFL - S.M.A.R.T. Family League - Sport Martial Arts Resource Tournament
Call 301-585-8522 For More Information www.SmartFamilyLeague.org
The SFL is an annual league composed of three super show events a year! Compete year round and increase your ratings:
"Leaders & Legends" - Saturday, July 11, 2020
"Family Reunion" - Saturday, November 14, 2020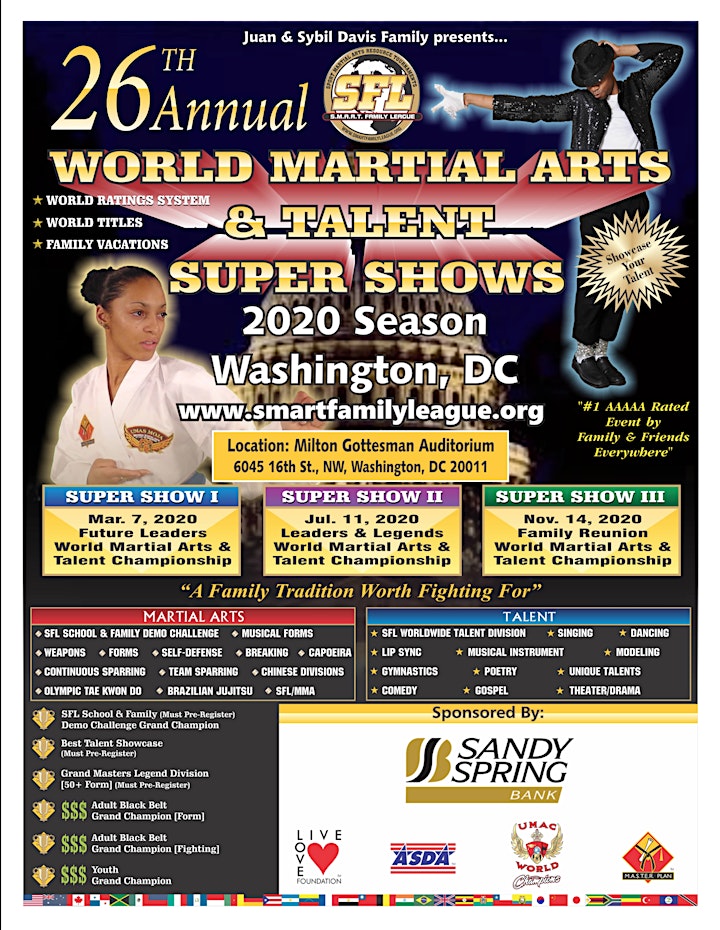 Hosted by Grandmaster Juan Davis & Comedian Michael Colyar!!!