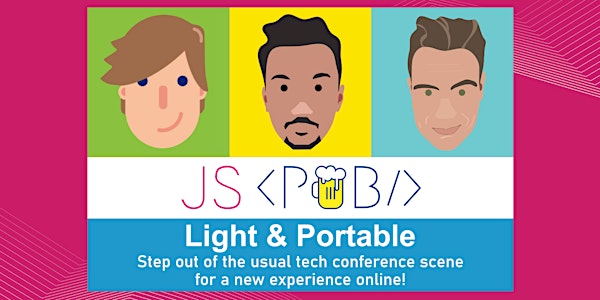 JSPub 6.0 - Light & Portable
Join us for a new edition of JS Pub! This time, it's all about mobile!
About this event
As you already know, it will be an online edition, but we promise you a great experience: a community-driven event that gathers developers just like us, in a genuinely, fun and learning environment. You will find the latest trends in the field and have wonderful networking opportunities that can help you grow as a developer and motivate you to push forward.
Get inspired and be part of the conversation on the following topics:
· State of Mobile Web Development – by Alexandru Grigoruta
· How I Built My Own Smart Light… or why you should definitely try Flutter – by Robert Andros
Don't miss it! Save yourself a seat!
P.S. Good things are better shared with friends. Share the news and bring them on!
* Please note that this online event might be recorded or have screenshots taken. By taking part at the event, you give your consent that you might appear in them. The materials might be used for further promotion of the event on our social media channels and/or website. For more details, please consult our privacy policy (https://tss-yonder.com/privacy-policy/).