Description
About
---
JS.geo is a conference all about Geospatial Javascript, and is intended to be a gathering of those who are either actively hacking on JavaScript for geo or deeply interested in learning more. Client-side, server-side, or both it's all good! This is not a marketing show and there will be no booths or salespeople (unless they can also code). Come ready to learn, code, and contribute.
In the end, this meeting is about getting all the JS GEO people in one space and watching what emerges. We, of course, think the world will come out a better place because of it!
Schedule
---
Day 1 @ 1535 North Classroom - CU Denver (1200 Larimer St.)
9:00 - Greeting/Logistics Js.geo committee
9:15 - Matt Priour - OpenLayers
9:45 - Aaron Ogle - Leaflet
10:15 - Peter Batty - Ubisense
10:30 - BREAK
10:45 - Andrew Hill - Vizzuality
11:15 - Chris Helm - ESRI
11:45 - Brendan Kenny - Google
12:15 - LUNCH
1:15 - Will White - MapBox
1:45 - Dave Bouwman - DTS
2:15 - URL Talks
3:00 - BREAK
3:15 - Day 2 logistics
3:30 - More URL Talks and Stuff...
4:30 - Adjourn
Day 1 Social:
6 - 8pm at The 1-Up (Tavern and Arcade) http://www.the-1up.com/contact-us.html
- Apps and a lot of quarters will be provided
8 - ?? - At one of the many restaurants or bars in Lower Downtown Denver.
Day 2 @ 1062 Delaware St Denver, CO 80204
9:45 - Gather in Cafe area
10:00 - Workshop A: Open Shift/MongoDB part 1
10:00 - Workshop B: Exploring Mapbox
11:00 - Workshop C: Open Shift/MongoDB part 2
11:00 - Workshop D: Vizzuality
12:00 - Lunch
1:00 - Informal learning: Esri, MapBox, CartoDB, d3.js, small-group hacking
4:00 - Adjourn with lots of high fives
Speakers
---
Here's a list of a few people who have agreed to give talks on Day 1:
Andrew Hill, Vizzuality
Aaron Ogle, Open Plans
Brendan Kenny, Google
Chris Helm, Esri
Matt Priour, OpenGeo
Dave Bouwman, DTS
Will White, Mapbox
And we have a line up of plenty more short (URL talks we call them) that we're lining up in the afternoon.
Sponsors
---

10gen is the company behind MongoDB, the leading NoSQL database. MongoDB is the open-source, document-oriented technology that is reshaping the market due to the popularity of its agile and scalable approach among developers and IT professionals. 10gen leads MongoDB development, supports the large and growing MongoDB community, provides commercial subscriptions and offers professional support, consulting and training services. Additionally, 10gen provides the free, cloud-based MongoDB Monitoring Service (MMS).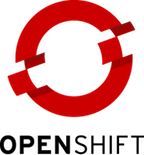 OpenShift is Red Hat's free, open source, auto-scaling platform as a service (PaaS) for Java, Ruby,
Node.js, Python, PHP and Perl applications. We also support MySQL, MongoDB, and PostgreSQL/
PostGIS. OpenShift manages the stack so developers can focus on their code. Sign up now @
openshift.redhat.com with promo code JS.GEO and get a total of 1.5GB RAM and 3GB of storage
to host your applications in the cloud for FREE! All it takes is an email address and password to get
started.

Cloudant provides developers of large or fast-growing Web and mobile applications with the world's first globally distributed "data layer as a service" for loading, storing, analyzing, and distributing application data. The Cloudant Data Layer is a managed service that helps developers to eliminate the delays, costs, and distractions inherent in working with databases and their administrators, while providing unmatched scalability, availability, and performance. This capability accelerates time-to-market and time-to-innovation, because it frees developers from the mechanics of data management so they can focus exclusively on creating great applications. Cloudant is privately held and backed by top-tier investors including Avalon Ventures, In-Q-Tel, and Y Combinator. For more information, visit https://cloudant.com/.

Ubisense develops enterprise web mapping applications for large utilities and telecom companies, using open source technologies and Google Maps. They also provide geospatial consulting and implementation services, and precision indoor location tracking systems.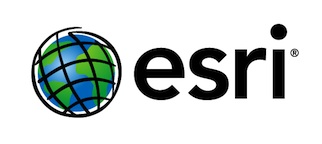 Esri offers tools, components, and software to help you build and deploy interactive mapping applications on multiple platforms. Create simple maps from your enterprise data, publish and consume web services using REST, then share your maps and apps with the rest of your organization. Realize new business opportunities and gain insight into your data. Do this quickly and easily with nothing to install or setup.Signup for a free trial to start making maps, geocoding your data and building apps: esri.com.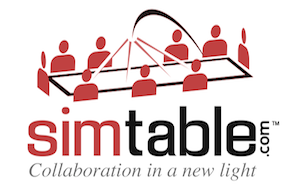 SimTable is a physical table sand on which GIS and agent-based simulations are projected from full screen HTML5 browsers. The table is used in collaborative decision making and tabletop exercises in emergency management, urban planning and STEM education. The underlying technology, AnySurface, currently runs on a laptop or android phone and uses machine vision for object tracking, 3D surface scanning and to support laserpointer interaction. The projector / camera pair allows for realtime calibration and warping of projections onto any nonuniform surface in any room with interactive control via mobile phones and laserpointers.
Details
---
Where: CU Denver, North Classroom Room 1535
When: Jan 14th and 15th 2012
Style: Conference, Semi-Unconference, and Sprint/Hack (see below)
Day 1: The first day will be a blend of styles. We've planned a half day of structured, scheduled talks by the minds behind libraries like Leaflet, Modestmaps, Openlayers and from companies like Esri, Google and OpenGeo. These talks will be advanced talks on specific ideas, concepts, and innovations from some of the most brilliant people in the industry. The second half of the day will give EVERYONE a chance to talk. We'll be doing a free-form semi-unconference where anyone and everyone will be encouraged to stand and give a demo style talk, pose a question, or just take the floor and talk about what interests them. A special thanks goes out to the Facility for Advanced Spatial Technology (FAST) at the University of Colorado Denver for providing the facilities for the day one of our event!
Day 2: Sponsor workshops, social code sprinting, and JS exploration. We'll be posting up for a second day of maps and javascript at a space called Galvanize (http://galvanize.it/galvanize-space/). The space has a public cafe, plenty of restaurants within walking distance, and we've got a couple classrooms all day, and a big conference room in the afternoon. We'll have a Day 2 schedule up soon with topics and ideas, but we HOPE that day 1 inspires several people to get together and explore some the ideas and code that were talked about the first day.
Galvanize Address: 1062 Delaware Street, Denver, CO
More
---
Checkout the Lanyard page for more info: http://lanyrd.com/2013/jsgeo12/